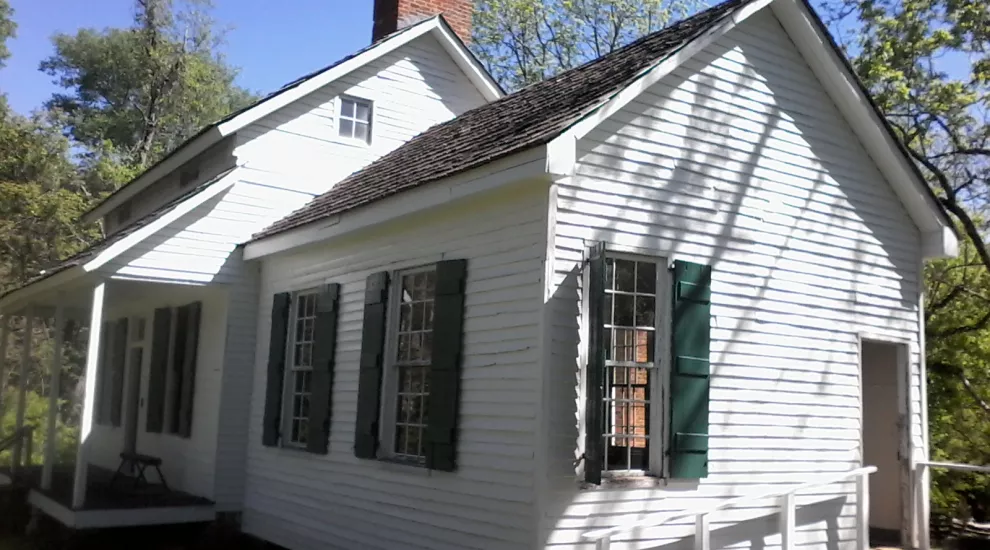 On the last day of the ETV Endowment's Southern Campaign Tour, tourists visited two locations. The first of the two was Historic Brattonsville, which is the site of "Battle At Williamson's Plantation," or "Huck's Defeat." In this battle, patriot militia, led by Colonel William Bratton, defeated the British Legion, commanded by Loyalist Captain Christian Huck. 
In June 1780, the British had established an "outpost" at Rocky Mount, in the Catawba Valley. Lieutenant Colonel George Turnbull sent troops into what are now York and Chester counties to round up and eliminate the rebels. Captain Christian Huck, a loyalist from Philadelphia, was the leader.  In the community of Brattonsville, Martha Bratton sent a message to warn her husband, Colonel William Bratton, that Captain Huck was on his way. The message was delivered by Watt, the family's African-American slave. On July 11, 1780, loyalist troops under command by Capt. Huck, went to the Bratton family home hoping to find Col. Bratton. When they could only find his wife, Martha Bratton, the loyalists interrogated her, with hopes that she would give up her husband's location.  The interrogation failed, and Capt. Huck spent the evening prior to the battle lambasting the whig, patriot militia. Capt. Huck's disdain towards the rebels was well known in the region. That following morning on July 12, Col. Bratton's patriot rebels engaged Capt. Huck's loyalists. The loyalists were completely caught off guard, and ill-prepared for the engagement. Many loyalists surrendered while some attempted to run away from the rebels, including Capt. Huck. Huck did not escape, since he was shot from behind, and fell off his horse. 
"Huck's Defeat" was a much needed victory for the patriots in the south, since the battle prior, the Massacre at Waxhaws, was a humiliating defeat for the rebels. As a result of "Huck's Defeat," recruitment for patriot militia forces skyrocketed. 
Today, Historic Brattonsville not only preserves the battle site, but also serves as a living history community. Here, visitors can catch a glimpse into what life was like for those living in South Carolina's back country in the late 18th century.  Brattonsville's re-enactors wear period-accurate clothing, and talk visitors through the daily lives of both 18th century civilians, and soldiers. One gentleman in a Continental soldier uniform discussed camp life with a few visitors, and even demonstrated how to load and fire a musket.  Another re-enactor rode around the community on a horse, dressed in a British Green Dragoon uniform replica. Brattonsville is also a fully functioning farm, which raises livestock, such as horses, sheep, chickens, and pigs. 
Stay tuned next week, where we will cover the final stop on the Southern Campaign Tour: Kings Mountain!