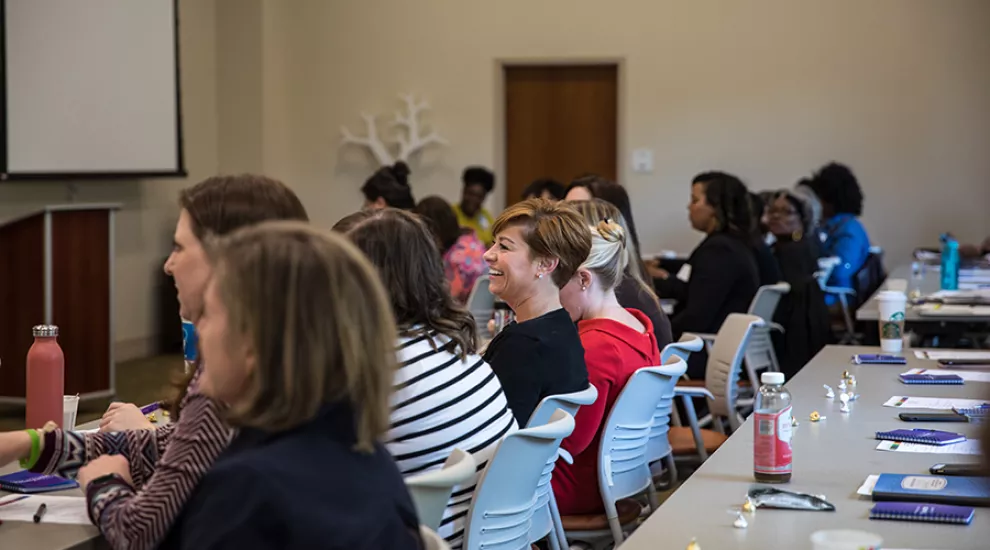 It's cold and flu season again. This means school children are likely sharing more than school supplies; they may also be sharing germs. Close contact in schools makes germ-sharing a year-round occurrence that spikes during cold and flu season. Being sick at school can kick off a progressive cycle of increased absences, which can also mean time off from work for parents to seek care. Taking time off from work is not always easy, especially for parents earning hourly wages. A working parent may have to choose between earning a living and taking their child to the doctor, and delaying care can mean more serious illnesses down the road, sometimes landing in the ER.
These are the types of issues panelists discussed at the recent annual meeting of the South Carolina (S.C.) School-Based Health Collaborative that took place at Palmetto Health. Panelists discussed barriers to accessing health care and the shortage of providers in many areas of S.C. Providing access to healthcare in the school setting either in-person or via telemedicine, is an innovative solution to decreasing unnecessary ER visits, reducing missed class time for children, missed work time for parents, and filling provider shortage gaps that exist in many S.C. communities.
Panel participants, as well as the attendees from healthcare and education organizations from across the state, hope that they can be catalysts in supporting school-based health efforts across the state. Elana Wells, MPH, CHES, School-Based Health Manager at MUSC and Co-Chair of the SC School-Based Health Collaborative said, "It is exciting to see a space where those from different backgrounds, including healthcare and education, come together with a shared common goal to improve the health of children across SC."
Megan Shropshire, M.Ed., School Health Manager, GHS, Co-Chair of the S.C. School-Based Health Collaborative, said, "The S.C. School-Based Health Collaborative has brought together 4 health systems from across the state, as well as other community stakeholders to better align our work in School-Based Health. Coming together each year to learn best practices as well as celebrate each other's accomplishments and successes has been a valuable experience and will allow us to expand our reach across the state."