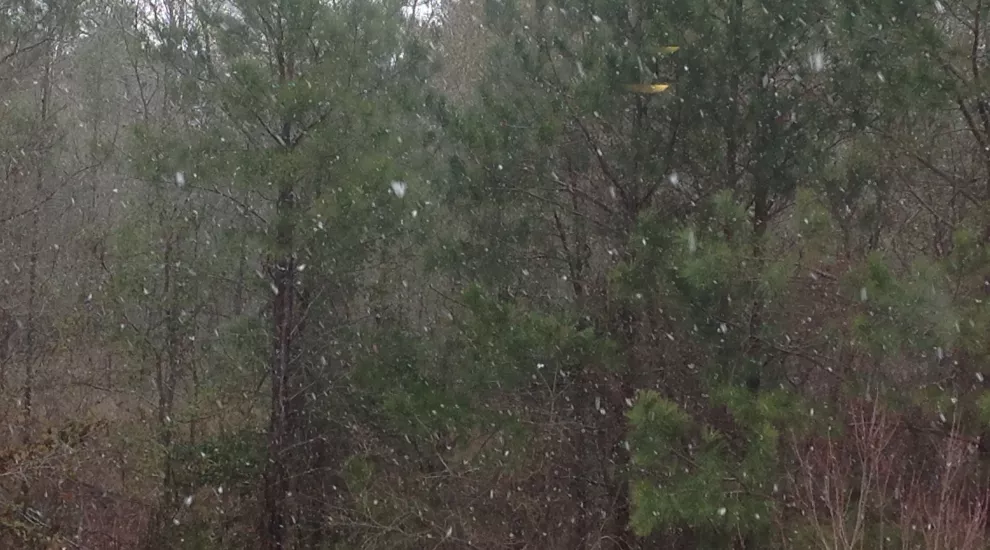 Parts of South Carolina are continuing to be hit with snow and sleet making travel unpredictable.
The Upstate areas are being hit the most. Snow and ice fell Friday with more expected in northwest South Carolina. The system is expected to end Saturday afternoon. State officials are still warning residents that roadways will be dangerous.
In an update from the SC Emergency Management Division, power was out for about 30,000 utility customers, mostly in counties north and west of Columbia.
According to The State Newspaper, "A winter weather advisory is in effect until 2 p.m. Saturday for Lexington, Richland and other Midlands counties. Light snow, sleet and freezing rain were predicted.