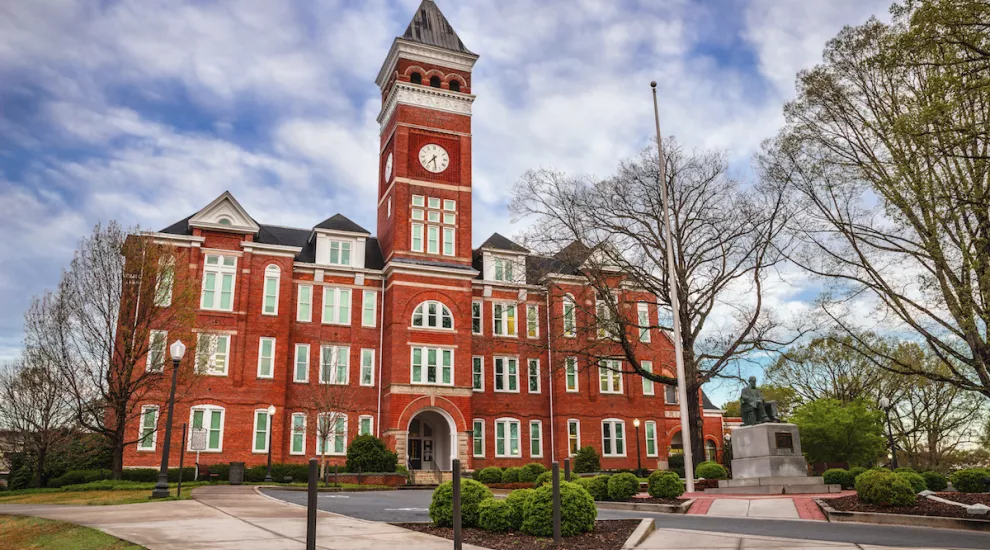 On September 22, 2014, the body of a 19-year-old sophomore at Clemson University was found floating in Lake Hartwell. According to CNN, Tucker Hipps was a political science major, and was attempting to pledge with the Sigma Phi Epsilon fraternity at the time of his death. It is believed that he was killed after being forced to walk along a narrow bridge railing as part of a hazing ritual before he slipped and fell to his death, hitting his head on the rocks below.
Since the incident, a bill has been proposed in an attempt to prevent similar incidents from taking place in the future. The bill, called Tucker Hipps' Transparency Act, would require colleges to post information about incidents involving drugs, alcohol, hazing, sexual assault and physical assault within fraternities and sororities. The information would have to be updated at least 45 calendar days before the start of the fall and spring academic semesters, posted in a conspicuous place on the school's website, and made into a printed handout to be disseminated at student orientation. It would need to include the name of the organization; when the organization was charged with misconduct; the date or dates on which the event occurred or a citation was issued; the date the investigation began; a general description of the incident; the charges, findings, and sanctions placed on the organization, and the date on which the incident was resolved. Names of individuals involved in such incidents would be withheld, and technical colleges would be exempt.
According to The Chronicle of Higher Education, "the bill appears to be the first of its kind in higher education."  The bill was introduced in the House on January 12, 2016 and the Senate on March 17, 2016. It was amended and passed by the General Assembly on June 2. It is being sponsored by Representatives Putnam, Burns, Loftis, Felder, Taylor, Whipper and R.L. Brown. The bill has already passed in the House and the Senate, and is currently awaiting the approval of Governor Nikki Haley.
In February, Tucker's father, Gary Hipps, released a statement to the members of the Education and Public Works Committee asking for their support: "We know now that prior to his death, the fraternity Tucker was pledging was being investigated for crimes and violations of school conduct. We also now know that during this time, 10 of the 24 fraternities at Clemson were not in good standing. Two days after Tucker died, we learned that in the first five weeks of the 2014 school year, it was reported that there were at least 15 complaints made against fraternities at Clemson, half of which were serious enough that the university had to bring in law enforcement… None of this was ready information before Tucker died."