Director of Content and Operations, ETV Carolinas
Robert Pascucci is the Director of Content and Operations for ETV Carolinas, SCETV's regional station in Rock Hill, S.C. With over 25 years in large-scale broadcast production operations, Pascucci has extensive experience working for large broadcasting companies and media teams such as Turner Sports, ESPN, and Discovery Networks.
Most recently, Pascucci was Production Manager for aerial camera company SpiderCam US, where he was responsible for the U.S. Operations and ran the U.S. production office. His team captured footage for shows such as American Idol, the U.S. Open, American Ninja Warrior, WWE, the American Country Music Awards and the MTV Music Video Awards.
Pascucci previously worked at several post-production facilities in Washington, D.C., where he was instrumental in creating the first audio facility for the Discovery Networks. Additionally, Pascucci worked as the Operations Manager at Turner Sports and Crew Coordinator for ESPN near Charlotte, N.C., where he managed and monitored the performance of production teams, and recruited and coordinated production crews. These crews helped to capture events for the NBA, MLB, NASCAR and NCAA such as the NBA All-Star games, MLB Post Season, NBA Playoffs, NCAA and various bowl games.
Pascucci is a graduate from the University of North Carolina- Greensboro and was raised in the Washington D.C. area.
« Back to Our Team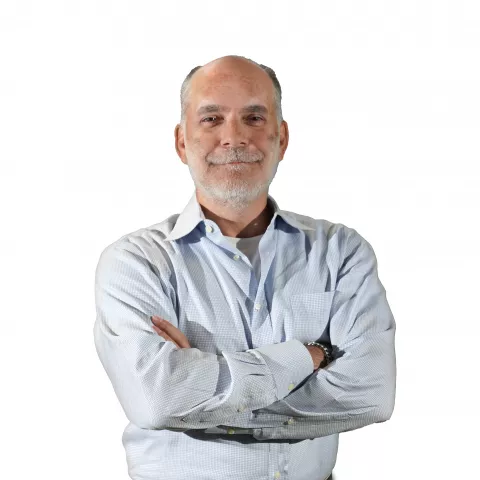 Stories
York, South Carolina is a historic city that dates back to 1786. The town was originally named Yorkville and was later shortened to York in 1915. The name was brought down by early settlers from York County, Pennsylvania. Known as the White Rose City, York has a rich history...

Every year in early August, ESPN celebrates OCHO Day, a unique event that features unusual sports such as cornhole, dodgeball, kickball, axe throwing, pogo stick freestyle, break dancing, and even air guitar. The name 'OCHO' is a reference to the movie 'Dodgeball', and ESPN...

Smokin' Ed Currie knows a little something about all things hot. He is, after all, the founder, president, mad scientist and chef at Puckerbutt Pepper Company. And that company is the World Record holder to the world's hottest pepper, Smokin' Ed's Carolina Reaper. #SCETV