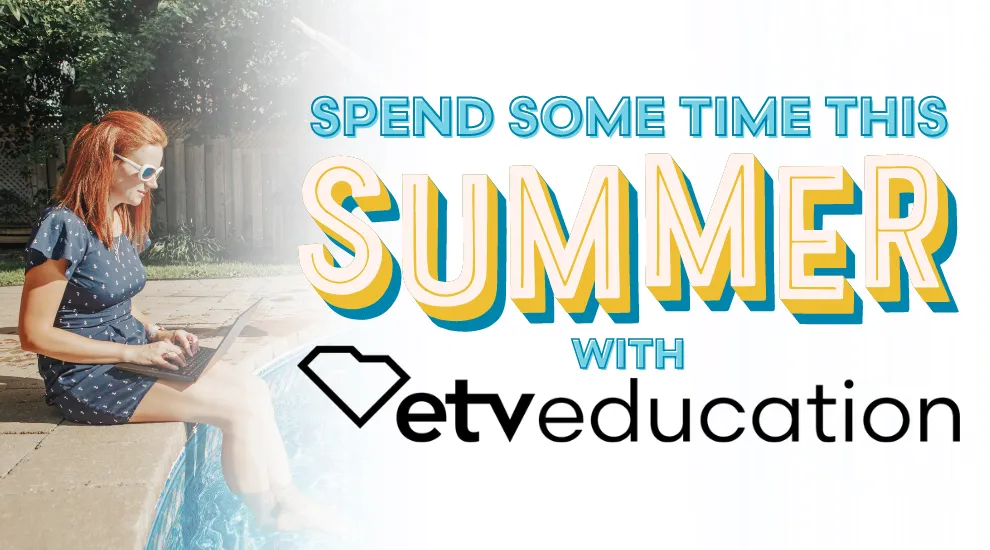 Catch your breath, then let's connect this summer!
Teachers, you may have packed up your classroom for the school year but you know learning never stops. We're here for you this summer with various virtual and in-person professional development opportunities.
Let's connect at one or more of these events: 
June 18-21, SCASA Conference (Myrtle Beach): Be sure to stop by our booth to learn about the many wonderful educational services, resources, and opportunities you didn't know we offer!
 
June 22, 4:00 p.m. Afterschool with ETV (virtual): Join us for a FREE one-hour webinar on What's New at SCETV. Register here to attend. Attendees will receive a certificate of participation for one hour. 
 
June 26-29, Education + Business Summit (Greenville): Plan now to attend one of our scheduled workshops: Canva 101; 3D Printing; and SCETV Resources for Career and Technical Education.
 
July 19-20, Upstate Technology Conference (Greenville): Visit our booth for resources and giveaways and attend one of our interactive workshops.
 
July 25*, Back-to-School Professional Development (SCETV studio in Columbia): Join the ETV Education team for FREE interactive and engaging back-to-school PD. We're planning a day of exciting speakers plus enticing giveaways! More details to come; make sure you're on our email list to get the update. *Date subject to change.
Whether we'll see you at any of these events or not, we'd love to talk with you about how we can best serve you; please email me at bday@scetv.org. ETV Education is here to help you!