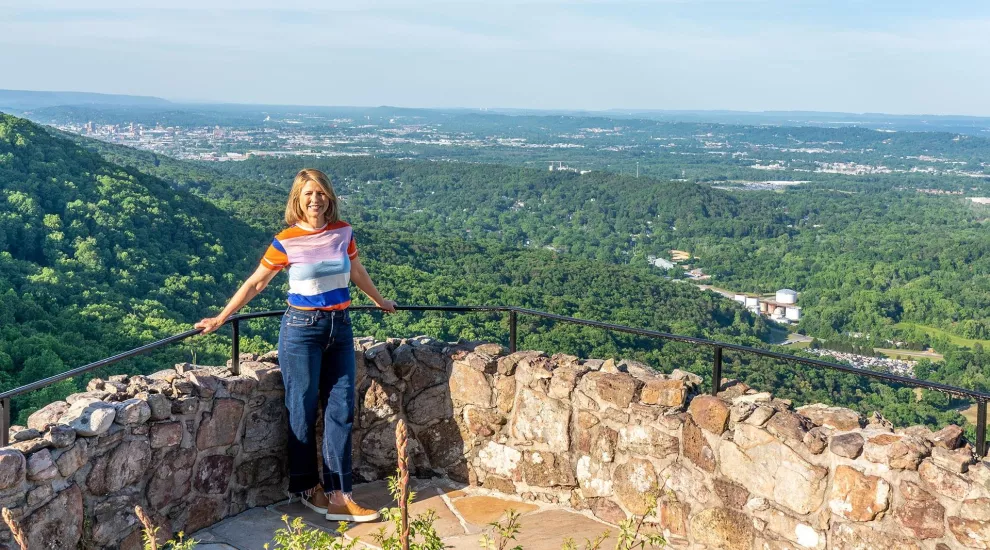 For Travel Lovers!
Explore places to visit on:
Mondays with Season 2 of Ireland with Michael 
Thursdays with Season 10 of Travel with Darley
Thursdays with Season 6 of Samantha Brown's Places to Love
Mondays  at 7:30 pm on ETVHD
Mondays at 10:30 am  and 5:30 pm on SC Channel
World renowned Irish tenor has over the past 7 years built an annual hosted tour of Ireland for fans. In doing so be rediscovered the beauty of his homeland and decided he should film the beauty that he witnessed the only way he knew how, using music as a way to connect visitors to that beauty...
Thursdays  at 7:00 pm on ETVHD
Thursdays at 10:00 am  and 5:00 pm on SC Channel
The 10th season of TRAVELS WITH DARLEY will bring viewers insights into the deeper meaning of travel and life through diverse culture, cuisine, heritage, and history as told by the locals and Newman drawing on over a decade and a half of global travels. Launching January 2023 on PBS stations, Newman once again steps out of her comfort zone to share travels that help rejuvenate and restore balance between mind, body and soul.
Thursdays  at 7:30 pm on ETVHD
Thursdays at 10:30 am  and 5:30 pm on SC Channel
For over 15 years, Samantha Brown has traversed continents, experienced culture, and tasted adventure applying her singular brand of warmth and inclusion along the way. Join Samantha in celebrating the premiere of Places to Love: Season 6, with ten NEW 30-minute episodes that seek out the little-known spots and haunts where innovators and disrupters are creating a brand new travel experience.
Coming May 2023
Season 7 starts May 15 at 7:30pm on ETVHD
WEEKENDS WITH YANKEE is a travel and lifestyle series hosted by world-class explorer Richard Wiese and Yankee magazine's senior food editor Amy Traverso. With New England ranking among the nation's top tourist destinations, the magazine-style program takes viewers on an insider's journey from city to countryside to discover the hidden gems of this historic region. The series gives audiences a unique glimpse into the attractions that make New England such a special place to visit.