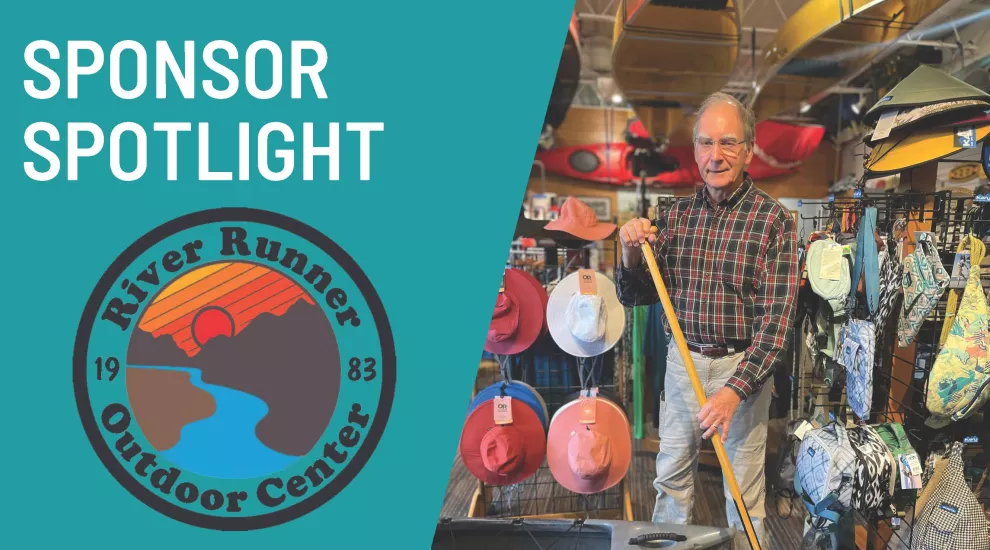 SPONSOR
River Runner Outdoor Center
905 Gervais St. Columbia, SC 29201
This year, River Runner Outdoor Center marks 40 years of providing paddle sports products and services. Owner Guy Jones founded the shop in 1983, after a background with environmental organizations that included promoting canoe trips on the Saluda River. "I feel very fortunate to have experienced 40 years of developing and operating a small business that many people seem to really appreciate," said Guy.  "What I enjoy the most is sharing a passion for experiencing beautiful natural areas through paddling a canoe or kayak. Cedar Creek in Congaree National Park is my favorite place to paddle. There is magic in the dark waters slowly flowing under huge trees– the cypress and tupelo canopy just pulls you into a different world."  These special places are often highlighted in ETV programs.
The shop sells and rents a variety of kayaks and canoes. Fishing kayaks have become a favorite boat for anglers on both rivers and lakes. River Runner offers Yakima car and truck racks to carry adventure gear. Rental boats can be delivered to Congaree National Park, and guided trips are available there.
One of the interesting things I've noticed about paddling is that it provides an experience for parents to continue doing it with their children over time," remarked Guy.  "I think the same can be said for enjoying SCETV programs and SC Public Radio."  Assistant manager Anna K. Wallace agrees, recalling her many family trips. "Being an on-air sponsor of South Carolina Public Radio is important, not only because of the high quality of content, but because the programming elevates a sense of shared pride and shared responsibility for our state and world," said Jones.
(803) 771-0353
For more information, visit www.shopriverrunner.com
To become a sponsor contact Melanie Boyer, Corporate Sponsorship Manager, 803-737-3289 or via email at mboyer@scetv.org