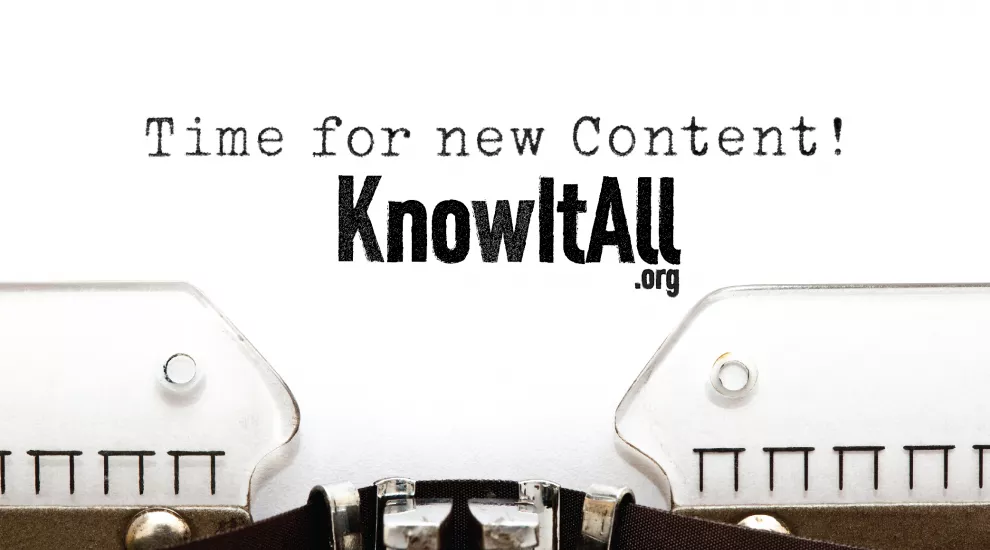 When I was teaching, I liked to use the beginning of the calendar year to find new, meaningful resources for use in my classroom. If that's you too, KnowItAll.org has several great new resources for you to consider!
Here are a few examples; visit KnowItAll.org to discover more!
Science teachers, KnowItAll has two new videos created in partnership with the South Carolina Office of Regulatory Staff Energy Office which serves as the principal energy planning entity for the state. These standard-aligned video lessons facilitate the process of creating circuits and the connections between energy and recycling, respectfully, Access the videos at KnowItAll.org/series/virtualsc-energy.
 
Career and Technical Education teachers covering the Marketing cluster (especially Fashion Marketing), don't miss this exciting interview with famous fashion designer, Sergio Hudson, who has designed clothes for Beyoncé, Former First Lady Michelle Obama, and Vice President Kamala Harris! This interview, conducted as part of our Conversations with Crescent series, discusses the importance of math in fashion, Hudson's career as a fashion designer, and his new collection in partnership with Target. Access the video at KnowItAll.org/video/crescent-interviews-sergio-hudson. 
 
Early learning educators, heads up on KnowItAll's new series titled "Creating with Mr. Dearybury." This series combines literacy and visual arts to demonstrate how picture books inspire author, illustrator, and educator Jed Dearybury to make art. This video series is an excellent resource that bring arts into the early learning classroom; access it at KnowItAll.org/series/creating-mr-dearybury.
These are just a few of the many new resources KnowItAll has available on its website. Content is added frequently so be sure to bookmark the site and explore it periodically.
What KnowItAll content do you use in your classroom? What outcomes are you seeing? What content would you like to see? Please let us know how you're using KnowItAll; email etveducation@scetv.org and share.
Happy New Year from ETV Education!