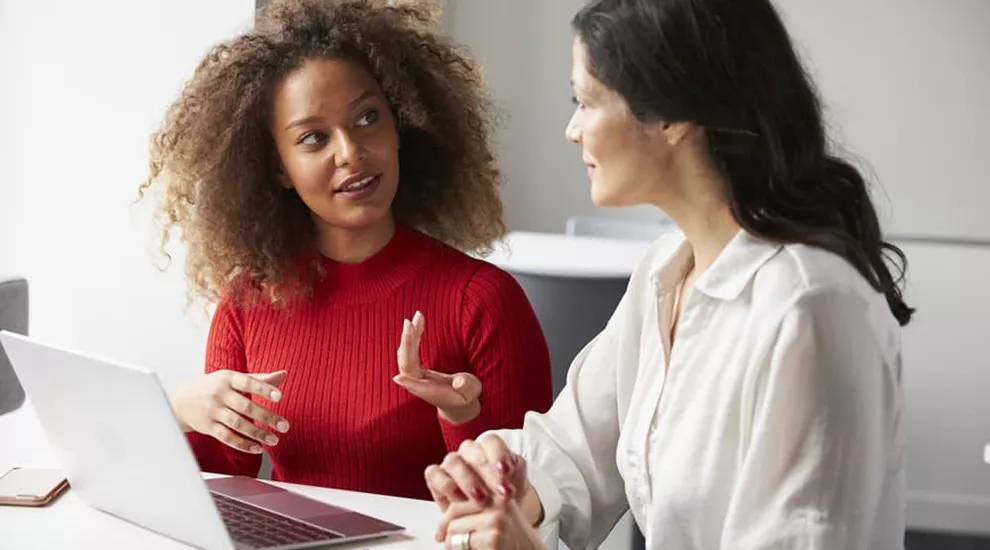 From our Educator Guest Blogger Series
Great leaders are also great attentive listeners. They hear what those around them say.  Leaders listen to problems, and then work collectively to find solutions. It may be a solution for one person or for many people. The solution may spring from one thought or one conversation, but it all comes from focusing on "the one."  

In the field of career coaching, my "one," are many—students that is.
During summer vacation last year, I began to think about how to focus more specifically on the needs of my students. I began to think of them in terms of classes and as individuals. What were the specific needs of each class? What did they need to be doing in the career development process as they progressed through their college experience towards the rest of their lives?
With first year students, I recalled individual conversations where these students had expressed the desire to focus on their career, and also the need to focus on school. This was a problem. As a career coach I had to help these students find their solutions.
The Career Shuffle presentation was born!
This presentation educated students on how to balance academics with careers, as well as why that is such an important skill. Students appreciated this specific focus on their needs and learned the small things they could do to move forward in their first year of academics while maintaining focus on their top priorities.
The workshop for second year students focuses on how to transition the soft skills they were learning in the workplace to potential future jobs or careers. Many students feel that if a job is not related to their major or desired future job, it is not relevant at all. Nothing could be further from the truth! As career coaches, we know the importance of teaching students the value of the skills they are learning regardless of the current jobs they may hold.
Creating these workshops has helped me to become both a better leader and career coach through building better relationships with students. The students recognize that I understand their needs, and it simultaneously helps build rapport through individual validation and helping support the increase and growth of their personal skill sets. As a result of presenting such student focused workshops, I have seen an increase in the number of students in my office asking meaningful questions, and receiving career assistance. Our role as career coaches and more importantly, anyone in academia, is to meet students where they are. We can learn where they are by focusing on "the one."  
How do you focus on "the one?"
Bio: 
Hanna DeBruhl is a Global Career Development Facilitator (GCDF) with 10 years of experience working with students of all ages. This past summer, she received the Certified Master of Career Services credential from the National Career Development Association, and she is also a GCDF Instructor.  DeBruhl has worked in education in some capacity since being a student at Coker University (formerly Coker College). She has a Masters in Higher Education Administration from Columbia College and worked for 5 years as an Academic Success Coach and Exploratory Advisor at the University of South Carolina. Her current role is College and Career Navigator at Darlington-Lee County Adult Education where she prepares students for post-GED life whether it is higher education or the workforce. She can be reached via LinkedIn at https://www.linkedin.com/in/hannadebruhl.
* Be our next Guest Blogger! Learn more.  Note: This guest blog does not necessarily reflect the views of ETV Education.