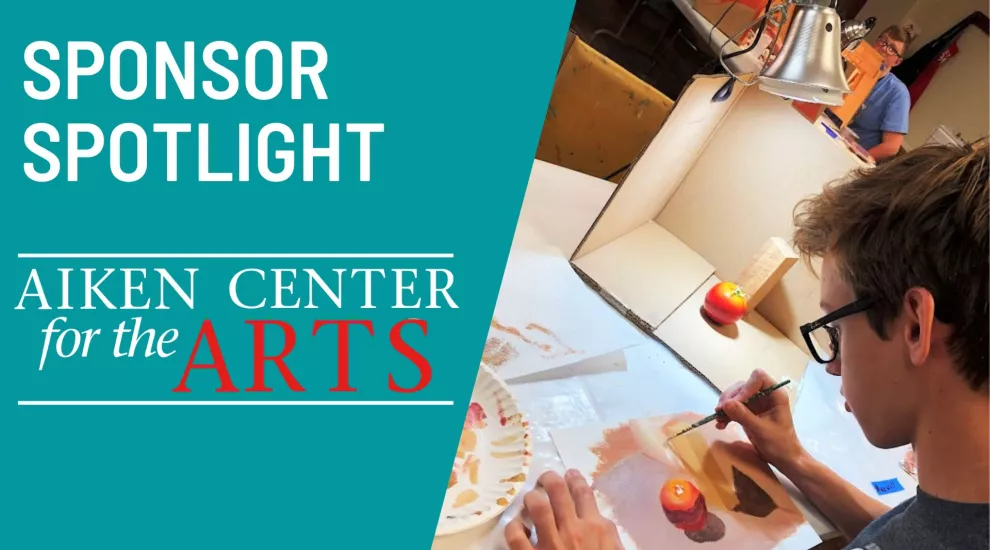 SPONSOR
Aiken Center for the Arts
22 Laurens Street SW Aiken, S.C.  29801
This month's SCENE Sponsor Spotlight is on Aiken Center for the Arts (ACA), a nonprofit community arts organization. ACA's 50-year history tells the story of creativity in Aiken through exhibitions, orchestra concerts, the opportunity to experiment with a new art medium or the chance to discover local artworks in their gallery shop, bringing the arts within arms-reach of the community.
"We strive to create a space where people can gather in the spirit of community, to enjoy one another and to celebrate art as a shared experience," says executive director Caroline Gwinn, who adds she is "grateful to partner with South Carolina ETV and Public Radio in support of their programming and to let viewers and listeners know about our annual fundraiser Aiken Antique Show, held each February. Our organizations share core values that inspire, educate and enrich lives through the arts."
Proceeds from Aiken Antique Show support a multitude of outreach and awareness programs, including opportunities for young children to explore the ACA's exhibitions through the monthly Good Morning Art Program. The Special Needs Art and Music Camps and workshops bring creative experiences throughout the year to individuals of any age who are living with cognitive or physical disabilities. Innovative school programming for Aiken County Public School students engages students with local artists and authors through workshops or school trips to the ACA Galleries. "The diversity of our arts and culture programs enables us to be a place where residents of Aiken and the surrounding communities from all backgrounds and interests have a reason to be together," said Gwinn.
Open Monday through Saturday  10 a.m.—5 p.m., the ACA Gallery is located at 122 Laurens Street SW in Aiken.
(803)641-9094
For more information, visit www.aikencenterforthearts.org.
To become a sponsor contact Melanie Boyer, Corporate Sponsorship Manager, 803-737-3289 or via email at mboyer@scetv.org