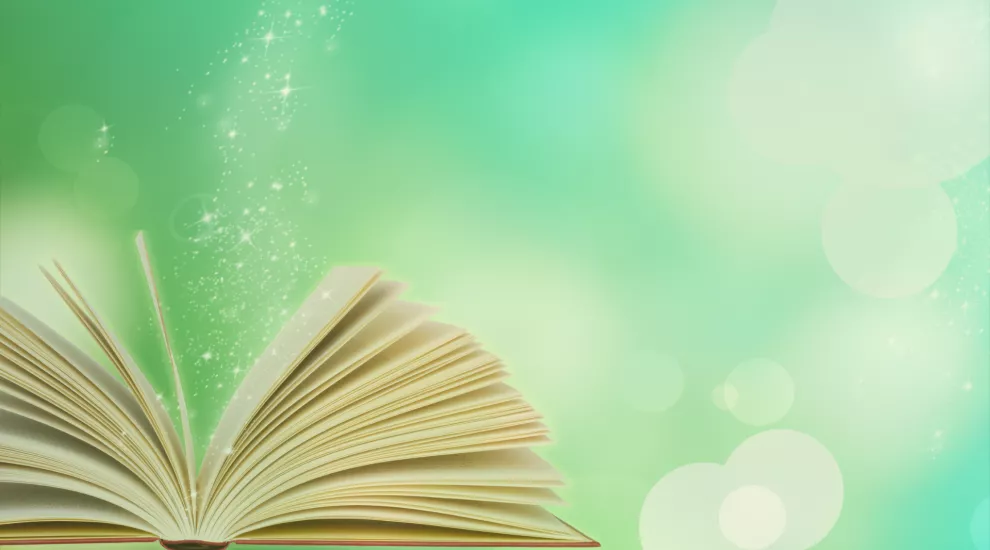 From our Educator Guest Blogger Series
When I was young (and I am strictly meaning this in a numerical age matter ONLY!), I would inhale books as if I needed them to live.
And, I suppose, in a way, I did need them in that way. Books were truly my escape. I know it sounds cliche', but I could literally go anywhere I wanted or be whoever I wanted to be. As a small town girl, that was something huge!
I can remember my grandmother buying me a boxed set of Anne of Green Gables. Wearing those pages out, I would often pretend that I was one of Anne's friends. Of course, I could not be as close a friend as Diana Barry was to her, but to be her friend, I felt like I could share her story as if I was in the same room as them. 
Would you believe me if I told you that I have always wanted to be a hobbit?  I was always the smallest one in my class, I hate shoes with a passion, and I can appreciate a good chance to party. But, these things weren't what drew me to the smallest group of Middle Earth. It was their bravery, sacrifice and commitment to home and family.
Why do I bring this up? Fast forward to now. As we continue on the road of 2022, we see more people take issues with changing beloved book characters. This can be the newest Dakota Johnson's portrayal of Jane Austen's Anne Elliott, Disney's live action revivals of their animated classics, and so many more examples.
You see, book characters can do so much for a person. They literally can save someone. Therefore, we cannot preach to children that they can be anything that they want to be, but in the same breath remind them that they are only confined to what the societal norms are. I am one of the few that believe authors would like nothing more than to see different interpretations of the characters that they breathe life into. 
That is why as educators, it is vital that we encourage our students to read. There are many ways to do this, but the best thing that comes to my mind at this moment is to just be that example of a bibliophile. You do not have to go crazy with it, either! (This advice is coming from someone who is the very definition of crazy!)  Have a book character dress up day, have your students complete out of the box book reports or simply read letters, journal entries and newspapers from one of the other core classes.
We have to show our students that reading is fundamental. Book characters can have such an impact on our youth. They are, in a sense, magical. The best characters jump out of the pages, or in most instances, draw the unsuspecting readers into the story.  And so what if the characters are of a different race, sex or culture of the reader. That is the magic. With encouragement from us, and a wandering imagination from our students, book characters can transform, educate and inspire. That is the true magic of book characters.
Bio:
Lekena Ackerman is a Social Studies teacher at Southeast Middle School in Hopkins, South Carolina. She has her Bachelor of Arts in Social Studies from Ashford University. Mrs. Ackerman has been a teacher with Richland One since 2015. She is currently serving as the Southeast Middle School Teacher of the Year for 2020-2021 and has been honored by the South Carolina Bar Association as the 2020 SC Law Related Ed Middle School Teacher of the Year. A highlight of her career so far came in September of 2020 when she was featured along with her students on NBC's Today Show highlighting how teachers are able to come up with creative ways to teach lessons during the COVID-19 Pandemic. Mrs. Ackerman is also currently serving as a PBS Digital Innovator All-Star.
Mrs. Ackerman may be reached via email at lekena.ackerman@richlandone.org or via Twitter at @StudiesW.
* Be our next Guest Blogger! Learn more.
Note: This guest blog does not necessarily reflect the views of ETV Education.