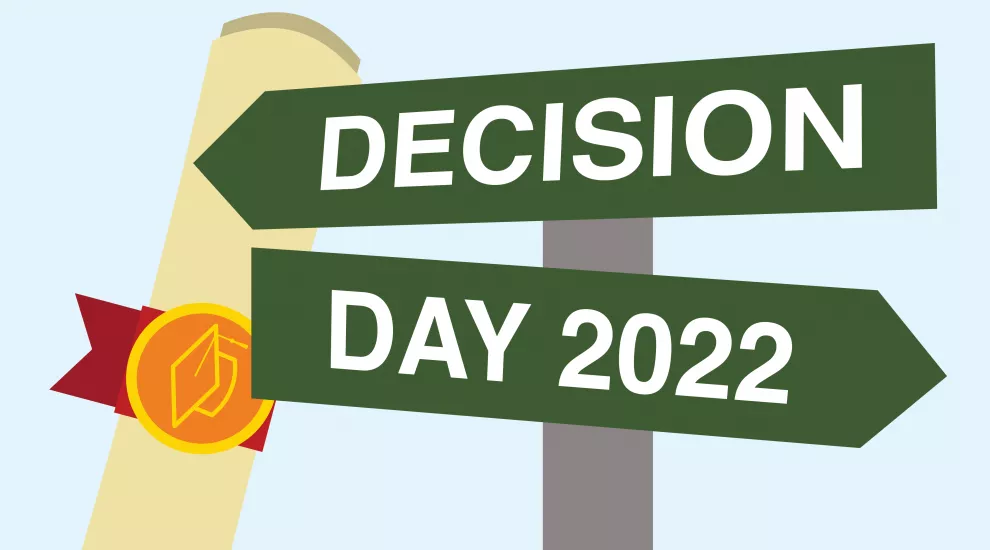 On May 4, from 10 a.m. - 1 p.m., over 1,000 high school seniors from across the state will convene on the grounds of the SC State House to celebrate their post-graduation plans to attend college or a training program, enlist in the military, or directly enter the workforce. SCETV is excited to participate in and stream the 2022 rally.
This first-ever rally, mirrored after National Signing Day, which publicly highlights high school athletes 'signing on' to a college, will similarly recognize and celebrate the post-high school plans of all students.    
Also, SCETV is partnering with the South Carolina Commission on Higher Education (CHE) to host a screening event for Try Harder!, an Independent Lens film showcasing the pressure-filled process of applying to college. The screening event will take place the same day as the rally at nearby Town Theatre and start at 12:30 p.m.  
Following the film's screening, CHE's College Process Ambassadors and Emma Beck, a forensic science student at College of Charleston, will participate in a Q&A session with attendees.
Reservations can be made as a school/class or as an individual (with family/friends). All guests that are registered will be entered to win one of two Amazon Echos. Register here to attend the screening.
Try Harder! will air in its entirety on SCETV Monday evening, May 2, at 10 p.m. View the preview.
Film synopsis:
At San Francisco's Lowell High School, the seniors are stressed out. As they prepare for the emotionally draining college application process, students are keenly aware of the intense competition for the few open spots in their dream colleges. They scrutinize how every element of their application, from their classes to their extracurricular activities to their racial identities, might be read by admission officers. At Lowell — where cool kids are nerds, nearly everyone has an amazing talent, and the majority of the student body is Asian American — the things that usually make a person stand out can feel not good enough, even commonplace. With humor and heart, director Debbie Lum takes us to the reality of the American college application process and the intersection of class, race, and educational opportunity as experienced by high school seniors living through it. Try Harder! is a portrait of young adults in the most diverse American generation ever as they navigate a quintessential rite of passage and make it their own.