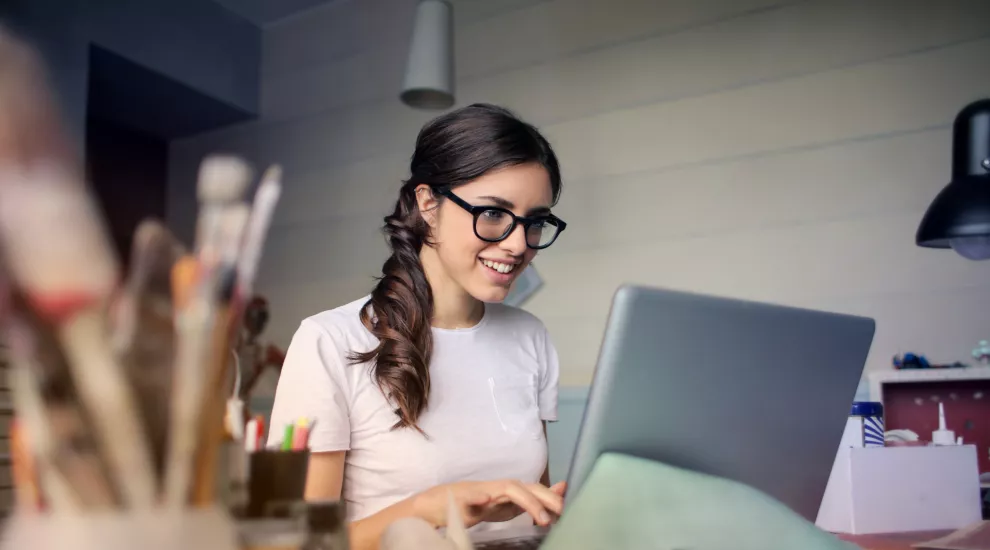 Love the learning! Enjoy engaging, self-paced, online renewal credit courses during our ETV LEARN Winter session!
A variety of interesting renewal credit courses are available, including the NEW Arts and Career Connections, Series II course for 20 renewal credits and our popular 60 renewal credit Natural History course with Rudy Mancke. 
There's still time to register…and take advantage of our FREE Offer!
WINTER session 2022:
Registration continues through February 7
Start work now; must complete by March 9, 2022 (*except Natural History 60 credit course)
20 renewal credits, $75 each
60 renewal credit Natural History course, $200
These affordable, self-paced, online courses offer facilitator support and are accessible 24/7. Educators holding SC teaching licenses can earn Renewal Credits approved by the SC Department of Education.
* Please note that no graduate credit is available.
Choose from several 20 renewal credit courses, including these recent additions:
Effectively Using Media in the Classroom, Part I
Project-Based Learning: Engaging the 21st Century Learner (Part 1/Part II)
The Arts and Career Connections, Series II
and 20+ more! Each course is only $75 each.
Or earn 60 renewal credits in a special course with Rudy Mancke: 
Learn how to integrate natural history to engage students with Rudy Mancke, our renowned SC naturalist and host of SCETV's NatureScene!
His popular course Natural History In and Out of the Classroom earns 60 renewal credits.
Enroll soon: this special course is only offered during our Winter session. Cost: $200 
*This course ends April 30, 2022, with a required class meeting with Rudy (held at ETV in Columbia, unless held virtually per health concerns) 
FREE Offer:
The first 20 educators to register and pay for at least one ETV LEARN course may request ONE of these six courses below to take FREE in this session:
Between the Waters (Series I or II)
Project-Based Learning (Part I or II)
Women Vision SC (Series I or II)
To receive the free offer, email the following information to bjamison@scetv.org:
the title of the course you registered and paid for
the title of the ONE free course you want (per the list above)
your name, address, email, and school/district information 
* Interested in a Read to Succeed (R2S) course? Read this blog for information and stay tuned for more announcements!
Honestly, I did not know that SCETV had such a vast wealth of resources for teachers until I started taking these recertification courses... to see all of the wealth of resources that are provided for us as educators, being offered by SCETV and for free, is overwhelming!!! Rita D., Marion County Schools
Questions/Help: Email sokonek@scetv.org or call 1-888-761-8132 (locally at 803-737-9915 or 737-3245)