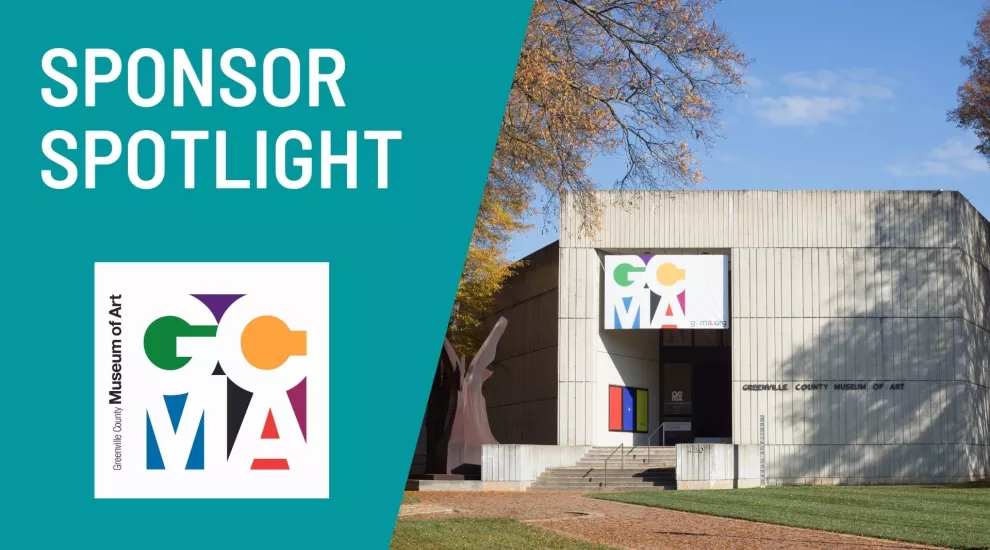 Sponsor
Greenville County Museum of Art
420 College Street,
Greenville, SC 29601
864-271-7570
The Greenville County Museum of Art permanent collection explores the breadth of American art and history from the Colonial era to the present and features exceptional holdings of four of the nation's greatest artists, each of whom has called South Carolina "home." 
GCMA is home to the largest of many outstanding collections such as the collection of inscribed vessels by enslaved Edgefield potter and poet David Drake, a collection of work by Florence-born artist William H. Johnson, a pioneering modernist painter, and one of the world's largest institutional collections of works by America's most acclaimed living artist, Jasper Johns, who grew up in Allendale. 
The museum also has an outstanding collection of American Impressionism and 20th-century American modernism, as well as an impressive collection of works by African American artists, including Romare Bearden, Jacob Lawrence and Robert Colescott.
Thanks to its free admission policy, GCMA welcomes thousands of tourists and local citizens each year. Their commitment to art, education and cultural enrichment is perfectly aligned with that of SCETV and SC Public Radio, and by underwriting SCETV programming, GCMA is able to connect with a broad audience of arts educators, learners and arts lovers across the entire state.
American Masters and Masterpiece are two programs that museum members and staff enjoy. Their popularity across the state has helped to ensure GCMA reaches South Carolina history and arts lovers who live within driving distance of GCMA. 
The education and enrichment found on SCETV and SC Public Radio not only enlightens viewers, it also inspires them to visit in person and make their own discoveries as they explore a remarkable collection right here in Greenville.
For more information, visit www.gcma.org
To become a sponsor contact Melanie Boyer, Corporate Sponsorship Manager, 803-737-3289 or via email at mboyer@scetv.org