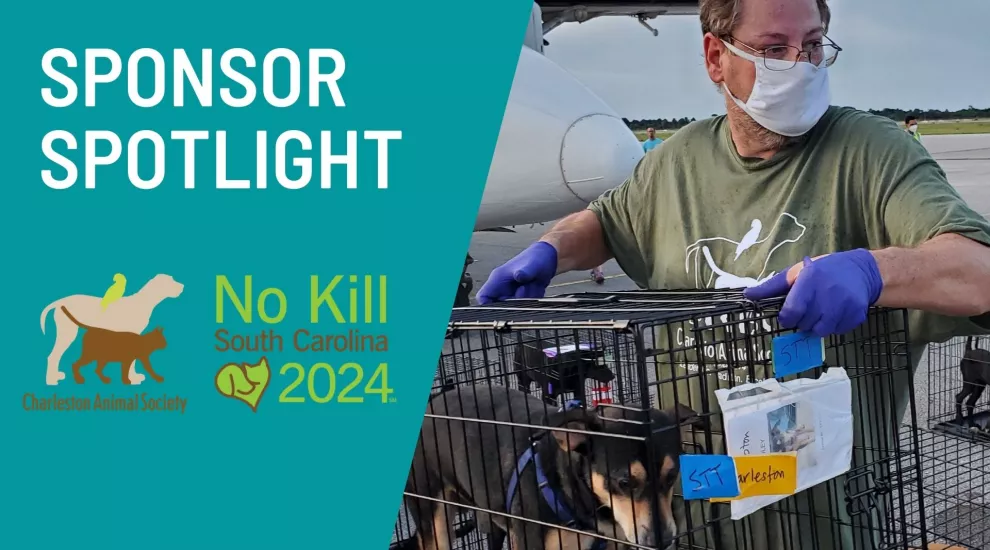 Sponsor
Charleston Animal Society
2455 Remount Rd, 
North Charleston, SC 29406
As one of the oldest humane societies in the United States, since 1874, the mission of Charleston Animal Society has always been the prevention of cruelty to animals.
In addition to caring for homeless animals, from hamsters to horses, adopting them into new homes and reuniting the lost with their families, the Charleston Animal Society responds to animals in crisis resulting from both human-made and natural disasters. During 2021, the disaster response team rescued 816 animals from harm's way through 66 rescue operations that included evacuations for Hurricane Ida and saving animals from the largest animal cruelty case in South Carolina history in Laurens County.
Through its programs last year to provide access to care, 1,209 families were provided with veterinary services, pet food or financial assistance to help keep pets healthy, safe and with their families. 
The comprehensive shelter medicine program provides direct services for as many as 1,200 animals in the sheltering system at once. The shelter veterinarians also spay or neuter more than 10,000 dogs and cats each year, and they provide emergency medical services to critically ill and injured animals arriving at the shelter daily. 
Partnering with city and county governments, other nonprofits and tens of thousands of caring citizens, Charleston Animal Society has achieved what many thought impossible: creating a No Kill Community where every healthy or treatable dog and cat finds a home. "Our partnership with South Carolina Public Radio is important to us as we launch our No Kill South Carolina 2024 initiative, to replicate the 'every pet has a home' effort across our entire state," said Sean Hawkins, CFRE,  Chief Advancement Officer for Charleston Animal Society.
For more information or to get involved, visit www.CharlestonAnimalSociety.org
To become a sponsor contact Melanie Boyer, Corporate Sponsorship Manager, 803-737-3289 or via email at mboyer@scetv.org.