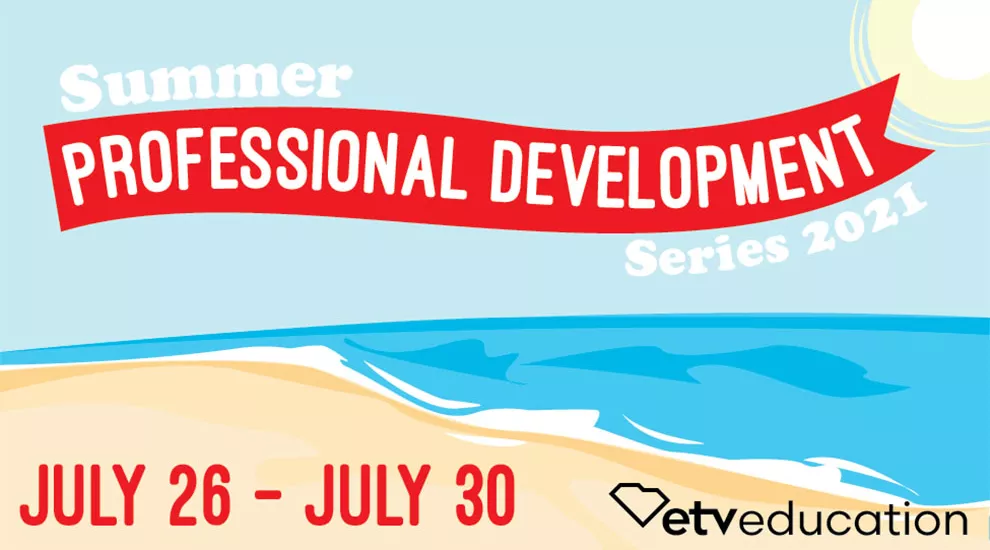 Hey educators, did you know SCETV will be hosting a virtual Summer Professional Development Series, July 26 through July 30, 2021, featuring our very own educational resources?
Each action-packed session will have a different theme plus special guests! Themes will include Early Learning, Social Studies, STEM, English/Language Arts, and Classroom Management/Student Engagement. Sample content to be featured includes: Smart Cat, PBS KIDS, Ken Burns in the Classroom, From the Sky, Great American Read, and our Equity in the Classroom series, just to name a few.
Follow us on social media for sneak peaks, previews, and registration information! It will be a wonderful opportunity to enhance teaching and learning.