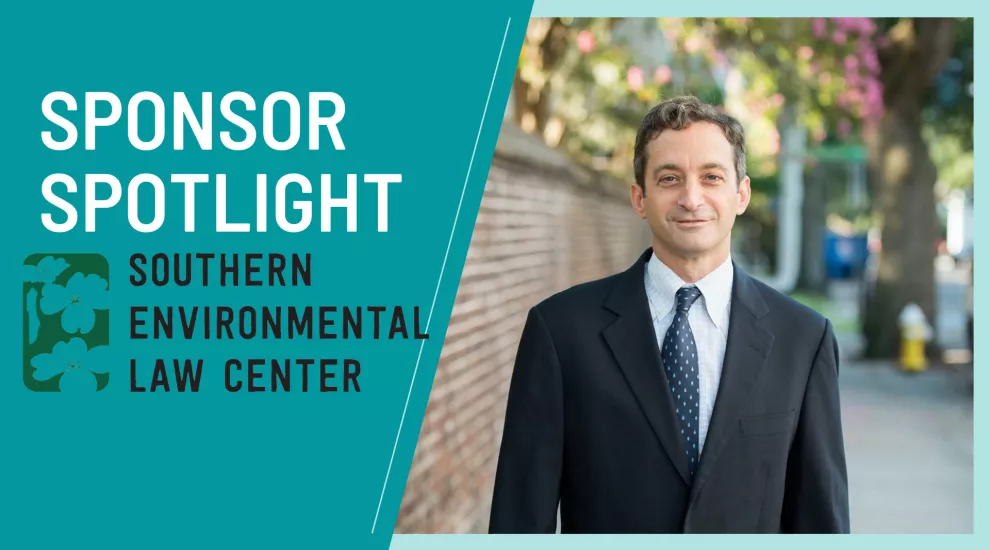 Sponsor: Southern Environmental Law Center
Charleston Office Director: Chris DeScherer
Using the power of the law to champion the environment, the Southern Environmental Law Center (SELC) boasts a team of more than 80 attorneys in nine offices across the Southeast and Washington, D.C. One such office is located in Charleston, S.C. – just a few steps from the beautiful Charleston Harbor. Although picturesque, that waterfront, like many other parts of the South Carolina coastline, concerns environmental attorney Chris DeScherer, who serves as director of SELC's Charleston office.
"South Carolina, and Charleston in particular, is at a critical crossroads. Flooding has become part of life here, but it doesn't have to be that way," said DeScherer. "We are working with partners and allies to find ways to help Charleston adapt to its changing coast and encroaching water."
Among SELC's many partners in this effort is South Carolina ETV (SCETV) and Public Radio (SC Public Radio), which boasts a loyal, statewide audience.
 "Our work at SELC benefits when more people understand what threats our environment is facing, and what can be done about it," said DeScherer. "SCETV and SC Public Radio add tremendous value in the ongoing battle to keep the public informed."
DeScherer credits programs like This Week in South Carolina and the SC Lede podcast for taking deep dives into complex issues, such as coastal flooding and environmental conservation.
The amount of time and attention SCETV and SC Public Radio devotes to the major issues affecting the state is an invaluable service," said DeScherer.
By incorporating South Carolina's public media network into its market plan, SELC is able to raise awareness and make a real impact in the ongoing fight to protect the beauty and charm that make this state and region so special.
525 East Bay Street
Suite 200
Charleston, SC 29403
Phone: 843-720-5270
Fax: 843-414-7039
To become a sponsor contact Melanie Boyer, Corporate Sponsorship Manager, 803-737-3289 or via email at mboyer@scetv.org.