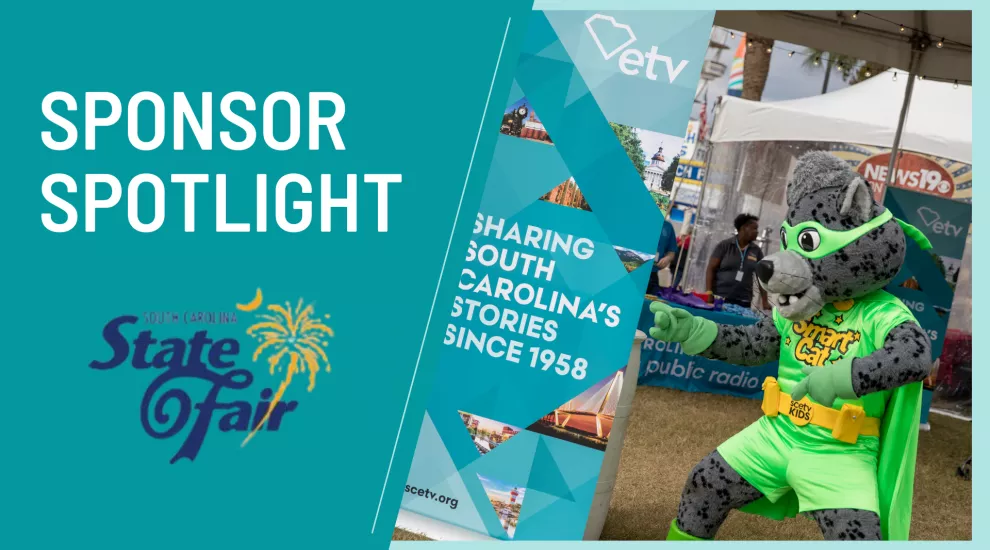 Sponsor: South Carolina State Fair
General Manager: Nancy Smith
As the state's largest event, the South Carolina State Fair annually welcomes nearly a half million guests to the fairgrounds in Columbia each fall for a mix of entertainment, music, food, rides and games while showcasing South Carolina's agricultural roots.
And with an emphasis on educating South Carolina's citizens, the fair has long shared SCETV's mission of enriching lives through education. This is what continues to make the partnership between the two entities work so cohesively. 
"The S.C. State Fair and SCETV have a long history," said S.C. State Fair General Manager Nancy Smith, who has been with the fair for more than three decades.
For years, SCETV has maintained a large physical presence at the fair, showcasing the many things the network has to offer. Among those things is the popular SCETV show, Making It Grow, which has aired live from the fair, most recently during the fair's 150th anniversary event in 2019.
Smith said a love of family and of South Carolina are among the biggest ties that bind the two organizations.
"The family comes from the memories I have of the children flocking to see their favorite SCETV character," she said. "The South Carolina aspect is everything the fair and SCETV jointly showcase. And certainly, through all of this is the educational commitment that we share."
This year's 152nd annual fair is set for Oct 13- 24 and will feature many of the traditional favorites fair patrons have come to love and anticipate each year.