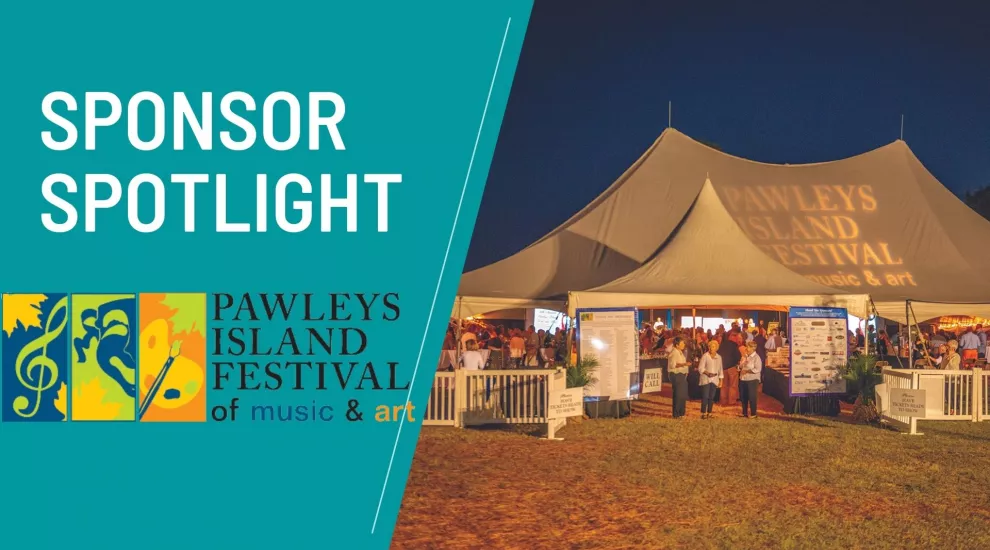 Sponsor:  Pawleys Island Festival of Music & Art
Susan Bryant:  Sales & Marketing Director
East Coast travelers, music lovers and those who appreciate visual arts enjoy the Pawleys Island Festival of Music & Art (PIFMA) each fall. A popular event along South Carolina's Hammock Coast, this year's 16-day festival celebrates 30 years of presenting the arts in Georgetown County.
At the heart of PIFMA's appeal is its wide range of concert offerings from Motown, Chicago & Eagles tribute bands, to The Texas Tenors and the Lao Tizer Band, crossing the spectrum of musical genres. This year's headliners include The Miracles, Tavares and Atlanta Rhythm Section, to name a few.
In addition to the arts, PIFMA attracts visitors to the Pawleys Island area with more than two weeks of fun activities, blending adventure, relaxation and entertainment within the Hammock Coast, which spans the beaches, waterfronts and inlands of Garden City, Murrells Inlet, Litchfield and Pawleys Island.
According to Susan Bryant, sales & marketing director of the festival, "Fall is traditionally a slower time for tourist-related travel along the Hammock Coast, but PIFMA is a great way to spend a fall weekend and an opportunity to explore lodging, hospitality and Georgetown County attractions and retail shops, after the peak summer season has calmed down."
When asked why PIFMA chooses to sponsor South Carolina ETV and Public Radio, Bryant says, "SCETV and SC Public Radio reach our audience through their extensive programming. The audience that visits the Hammock Coast and enjoys live music tends to be an avid listener of SC Public Radio and watches SCETV."
PIFMA 2021 runs October 7–23 and tickets are available now at PawleysMusic.com.
Contact information:
PO Box 1975
Pawleys Island, SC 29585
843-626-8911
info@pawleysmusic.com
www.pawleysmusic.com
To become a sponsor contact Melanie Boyer, Corporate Sponsorship Manager, 803-737-3289 or via email at mboyer@scetv.org.