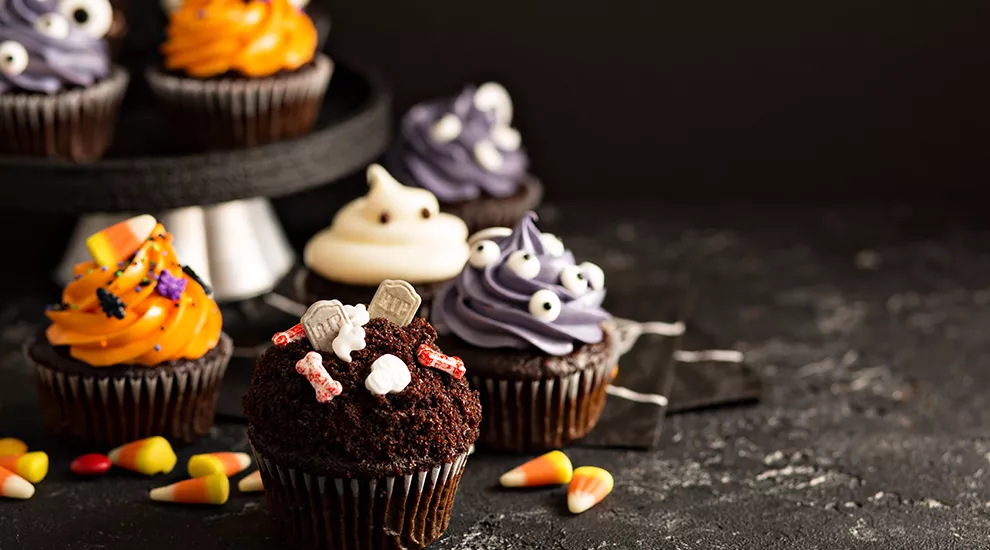 ETV LEARN (formerly ETV Teacher Recertification) has some goodies for SC educators. But these sweet treats won't give you cavities, they'll help you grow your career: 3 new courses + a free offer during our Fall Session! 
Don't wait for Halloween for these treats though, or you'll miss out. Easily accessible, our self-paced online courses earn 20 renewal credits each and are only $75 (plus you can get one FREE with our special offer).
ETV LEARN Fall 2021 session: 
Registration period: NOW through Oct 25, 2021
Coursework period: Oct 6- Dec 1, 2021
30+ courses: ELA, Social Studies, Science, Natural History, the Arts, PBL, Media + more
Approved by the SC Department of Education for SC educators: 20 renewal credits each (NO graduate credit)
Facilitated online, self-paced, $75 each (pay by credit card or check) 
Want to use media more effectively in your classroom or delve deeper into project-based learning? Maybe you'd like to experience learning with renowned Naturalist Rudy Mancke or SC Historian Dr. Walter Edgar or glean writing tips from SC authors or storytelling tips from a variety of tellers? Want to explore the history of our low country around Hobcaw Barony, gain more information on Career Education in S.C. OR be inspired by the work of women who helped win the right to vote and the careers and leadership of the Women Vision SC honorees? Or, perhaps you just want to gain helpful, innovative ideas from some of our finest SC teachers and leaders … then ETV LEARN courses are for you!
New courses: Request to receive one free (See details below)!
Effectively Using Media in the Classroom, Part I 
Project-Based Learning: Engaging 21st Century Learners, Part II
*You MUST complete the Part I course before taking Part II.
 Teaching and Learning in Carolina Classrooms, Series III
*You do not have to complete the Series I & II courses before taking Series III.
FREE Offer: 
The first 20 educators to register/pay for at least ONE ETV LEARN course in our Fall Session may request to receive ONE of our NEW courses (listed above) for FREE this Fall Session too! 
To receive the FREE offer:
Register/pay for any Fall Session course
Email bjamison@scetv.org the following information: the title of the course you paid for; the title of ONE NEW course that you want for FREE; and your name, address, and school/district (current or previous).
Registration ends October 25, 2021; don't miss out! Visit www.scetv.org/teacher-recertification to view all ETV LEARN Fall Session courses with their descriptions and links to register. 
"The most helpful aspect of the ETV courses is the way they are structured – user friendly, organized, straightforward, and informative. Would recommend! They are enlightening and well worth the time invested." – Linda B., retired science teacher, Anderson, 2021
Questions/Help: sokonek@scetv.org / 1-888-761-8132 / (local) 803-737-9915 or 737-3245