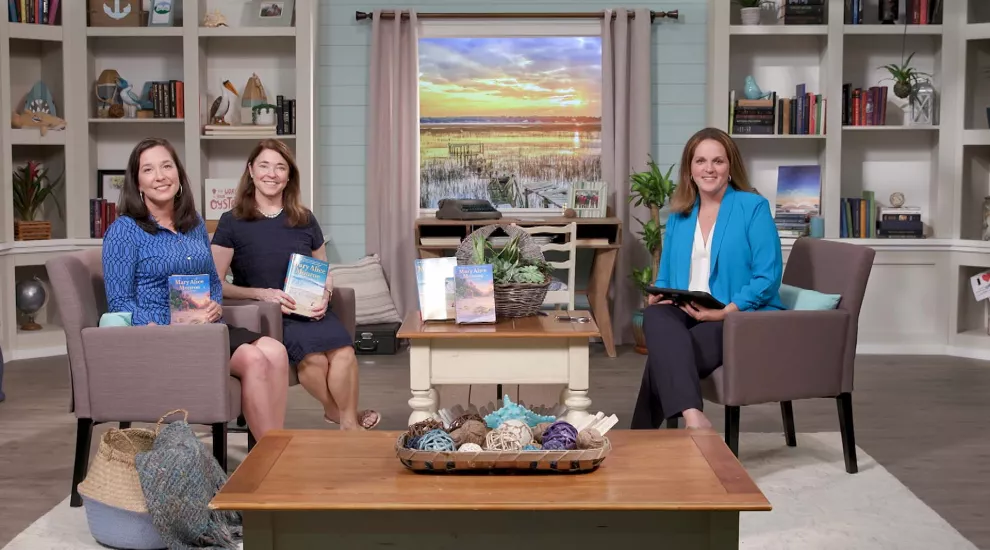 As we sit by the river this week, we're joined by two brilliant women, Mary Alice Monroe and Angela May. Mary Alice Monroe has had many accomplishments in her writing career, including being a New York Times bestseller 27 times! She's also had many accolades and awards throughout her career and has fans aging from children to adults. Monroe has homes in both Carolinas and loves to spend time in nature. She is an advocate for the environment and loves to serve on different boards along the Carolinas, including the South Carolina Aquarium Board Emeritus and the Casting Carolinas Advisory Board.
Angela May is a former award-winning television news journalist and the current founder of May Media and PR. As a media specialist, she works on sharing important stories across different communities and helping authors by promoting their books. She has been working with Mary Alice Monroe for over a decade and their first book together, The Islanders, debuted at number two on the New York Times bestseller list!
As we talk to Monroe and May, we learn about their friendship and their decision to work on a middle-grade series of novels. They speak of their personalities complimenting each other while writing their debut novel. As we listen to them share their individual stories of their childhood experiences, we briefly delve into their past and their love for the outdoors. Their message to children to explore, discover, and engage in the outdoors and unplug from the technological devices we often have at our hands inspires us to look for the adventures that are awaiting us. Join us as we learn about their debut novel, The Islanders, and see why their message is inspiring young readers everywhere!