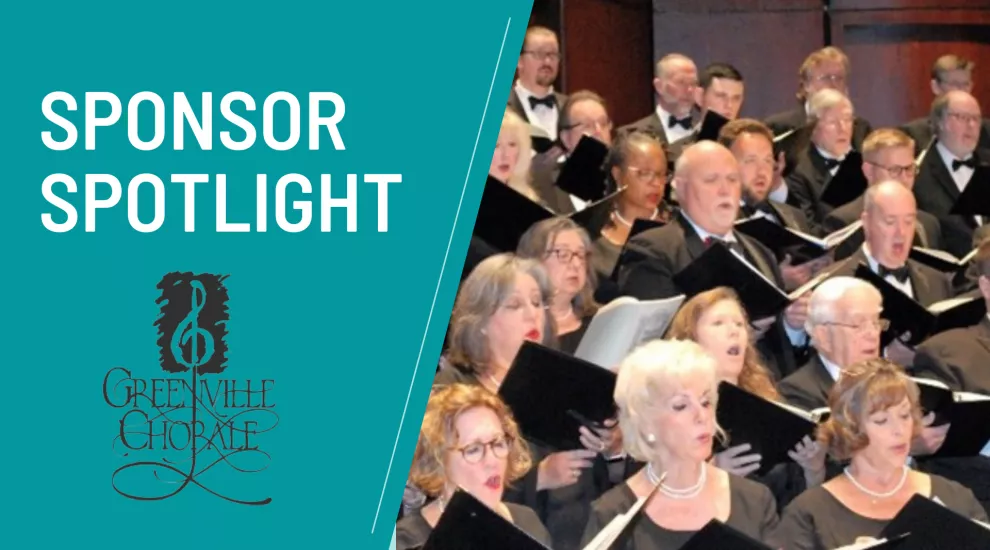 Sponsor: Greenville Chorale
Dr. Bingham L. Vick Jr.: Artistic Director
Organized in 1961, The Greenville Chorale has been promoting and celebrating the art of choral music in Upstate South Carolina for six decades. As the organization prepares to embark on the 2021–22 performance season, it is celebrating both the 60-year anniversary of its creation and the 40th year with Dr. Bingham Vick Jr. as its artistic director and conductor. 
Throughout its illustrious history, The Greenville Chorale has performed all major classical masterworks, as well as contemporary compositions and world premieres. Although auditions are held annually, many singers have remained with the organization for decades, showcasing their dedication and love for choral music. As The Greenville Chorale aims to share that love with audiences and spread it across the state, SCETV and SC Public Radio have been an important part of the organization's marketing plan.
"With a statewide audience that appreciates the arts, SCETV and SC Public Radio are a perfect partner for us," said Vick. "In fact, our performances can often be heard on SC Public Radio programs such as Carolina Live."
The 2021–22 performance season kicks off October 16 at Greenville's Peace Center Concert Hall. Vick is planning to begin that performance with Johannes Brahm's "A German Requiem"—the first work performed by the Chorale in 1961.
"Like all arts organizations following the pandemic, we are looking forward to being back on stage this year and to celebrating 60 years of outstanding concerts," said Vick.
Contact information:
PO Box 16851
Greenville, SC 29606
864-235-1101
www.greenvillechorale.com
To become a sponsor contact Melanie Boyer, Corporate Sponsorship Manager, 803-737-3289 or via email at mboyer@scetv.org.