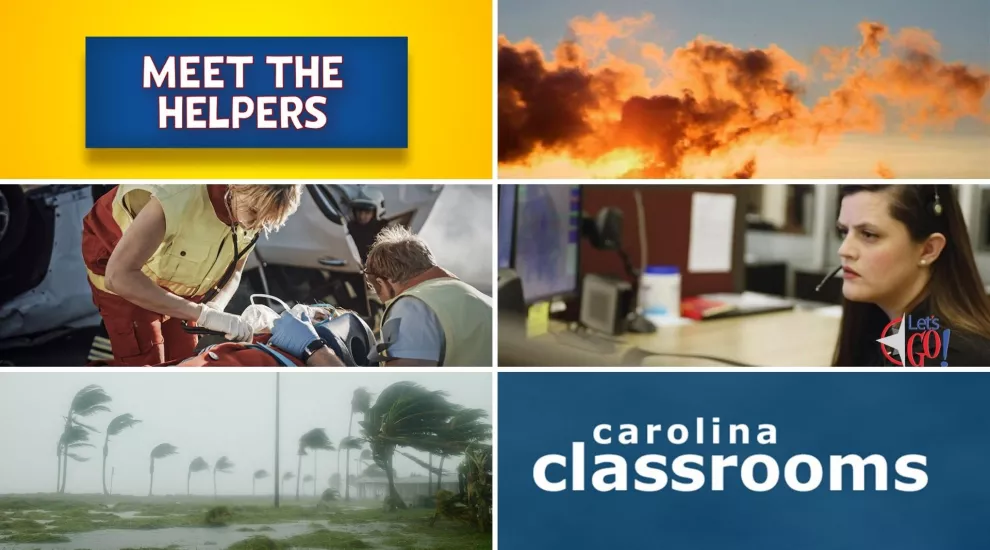 With school back in session, homework is the name of the game again. To help students with foundational subjects and address critical needs skills, ETV Education is offering Homework Hour.
This educational video collection will air on the main ETV channel, Tuesdays and Thursdays from 3-4 p.m. starting September 20. Be sure to check-out our line-up and see what might assist your students. They can watch online, too, via the South Carolina ETV app.
September is National Preparedness Month, an observance to raise awareness about the importance of preparing for disasters and emergencies that could happen at any time. September is also within the peak period for hurricanes in South Carolina. To help your students learn more about these important topics, and possible related careers, please see these resources:
KnowItAll.org Resources:
Other Resources:
Let's connect!
Visit our booth at these upcoming conferences and events (our smiles might be hidden behind a mask but know that we'll be glad to see you!):
Sep 16: SCISA Library Conference
Oct 19: South Carolina State Fair
Oct 19-22: EdTech Conference
Oct 21-22: Social Studies Conference
Oct 26-29: SC Title I Conference
Save the Date!
Our next episode of Carolina Classrooms will air on Thursday, October 21 at 7:30 p.m. when we explore "Tech Trends in Education Today". After a year of remote learning due to the pandemic, the role of technology in teaching and learning remains front and center. On this episode of Carolina Classrooms, we'll discuss emerging technological trends in education, digital literacy, and cybersecurity. Tune in to learn about resources for helping students and their caregivers navigate and better understand the digital landscape. We will also test viewer knowledge of tech terms and concepts. Watch on your local station or online at www.carolinaclassrooms.org.