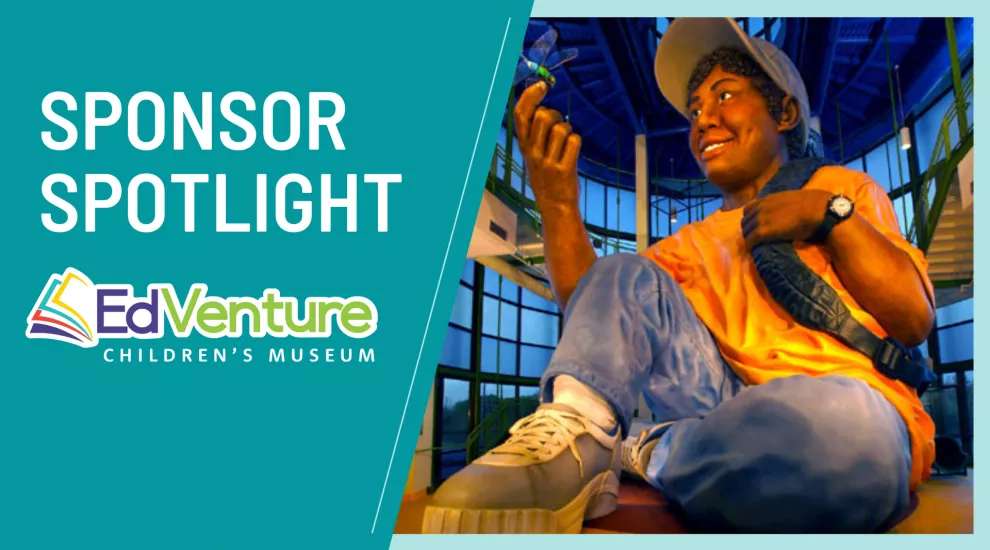 Sponsor: EdVenture Children's Museum
President and CEO: Lisa Hailey
EdVenture Children's Museum, located at the foot of the Gervais Street Bridge overlooking the Congaree River, is a non-profit, educational organization dedicated to inspiring the joy of learning in children and their adult caregivers. Since opening in 2003, the organization has expanded and now operates satellite museums in Hartsville and Myrtle Beach.
While many of the museum's exhibits have changed throughout its nearly two-decade history, the educational attraction has remained true to its original areas of focus: early learning; science, technology, engineering, arts and math (STEAM) education, including the maker movement; and health, nutrition and wellness.
 "EdVenture is the perfect venue for families to come to have a great time together. We are proud to be a place that promotes the power of play," said Lisa Hailey, the museum's president and CEO. "When children engage in activities throughout the museum, these experiences serve as opportunities to learn, grow and flourish."
Hailey joined the museum's team in 2017 as its first chief operating officer and was tapped to lead the museum the following year. Under her leadership, EdVenture celebrated the opening of its satellite location in downtown Hartsville in 2018 and in The Market Common in Myrtle Beach in 2019. A major proponent of collaboration, Hailey was quick to understand the value of partnering with SCETV and SC Public Radio.
"Like SCETV, EdVenture shares a commitment to the community with the purpose of making a difference in the lives of children and their families," emphasized Hailey. "We accomplish this in a variety of ways, from early literacy to using our platform as a means to communicate educational messages to both children and adults – as found in all our exhibits."
Contact Information:
Columbia, Hartsville and Myrtle Beach
803-779-3100
 
To become a sponsor contact Melanie Boyer, Corporate Sponsorship Manager, 803-737-3289 or via email at mboyer@scetv.org.