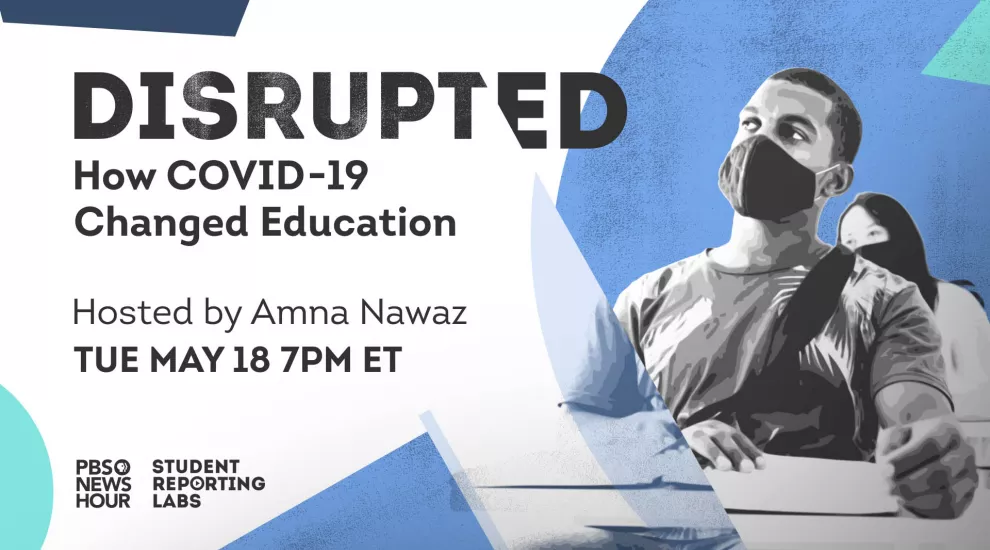 As the school year winds down, districts, educators and students continue to grapple with the long-term impacts of the pandemic. 
Disrupted: How COVID Changed Education, hosted by PBS NewsHour Student Reporting Labs, will showcase teen voices and young students in conversation with leading journalists about what their hopes and expectations are for how to tackle systemic problems in schools that were exposed by the pandemic. The free, interactive event will include discussions about the challenges facing young Americans after a transformative year-and-a-half, while posing solutions for addressing the divides in American education.  
JOIN LIVE on TUE. MAY 18 at 7pm ET: REGISTER: bit.ly/DisruptedEducation
Teachers find worksheet on PBS LearningMedia.