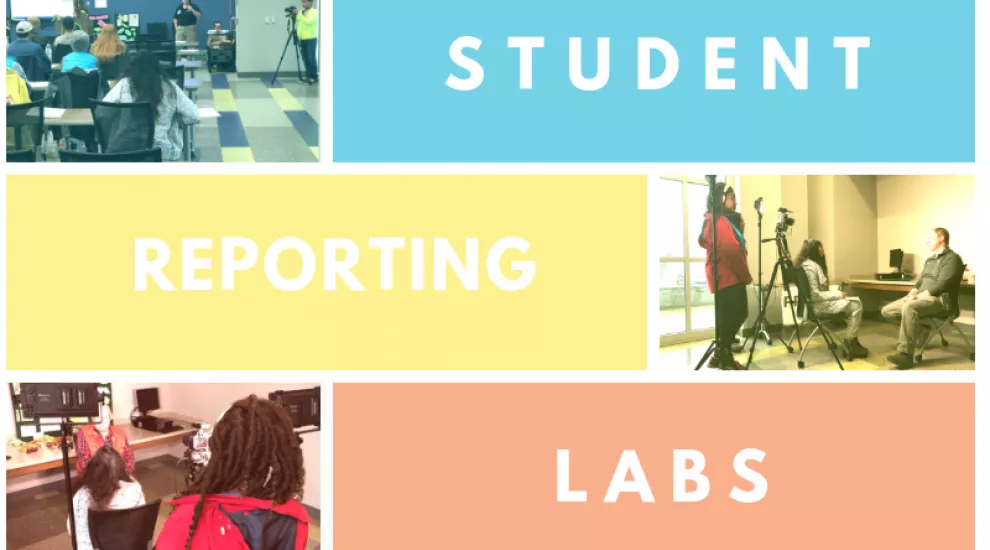 It was a rainy and hazy Saturday morning in Greenville, South Carolina as student journalists from Legacy Charter Early College High School walked into the building of FrogWatch USA's volunteer training meeting. During the training meeting, the volunteers were learning how to correctly monitor frog and toad sounds. As the students set up their cameras and began recording the meeting, different frog and toad calls echoed throughout the room.
The students were there as a part of the PBS NewsHour Student Reporting Labs program, which connects middle and high school students to local PBS stations and news professionals in their community to produce original, student-generated video reports. On this early Saturday morning, this Student Reporting Lab was producing a STEM story about Frogwatch USA, a citizen science program. Citizen science refers to research collaborations between scientists and volunteers. This specific program allows those interested to learn about wetlands in their communities. 
During the volunteer meeting, the students conducted interviews with several FrogWatch USA volunteers. Yet, the real excitement is what happened after. While the weather conditions may have been unappealing for most, they were very appealing for the frogs. The students followed the volunteers to a frog watch location where they were able to see first-hand what frog-watching is really like.
We are excited to continue our mentorship of Legacy Charter Early College High School and can't wait to see what they do next. To learn more about Legacy Early College High School's lab and to watch their videos, click here.