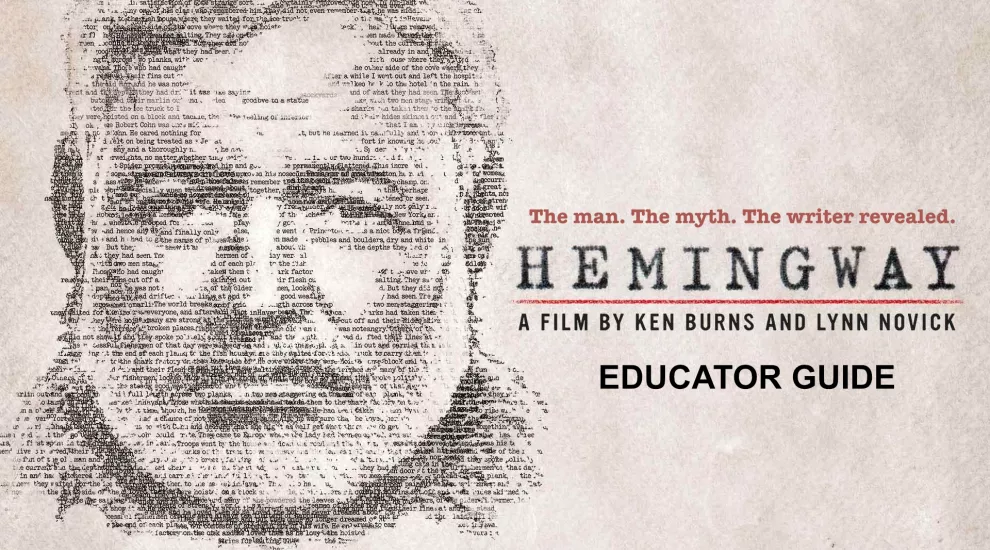 Did you know that two-sport professional athlete and 1985 Heisman Trophy Winner Bo Jackson's favorite book is the novel The Old Man and the Sea by Ernest Hemingway? Probably not, but I did because it is what inspired me to choose the book to read in my 8th grade English/Language Arts class. After reading the novel, it was my favorite book, too, at the time.
I thoroughly enjoyed the battle between the main character, Santiago, and the environment and the marlin. I was truly riveted to find out what would happen and how Santiago faced adversity. When I recently learned SCETV will be airing a three-part PBS documentary created by Ken Burns and Lynn Novick about the life and work of Hemingway, I was extremely excited. Immediately, I started thinking about how I would have used this in my classroom when I taught.
Fortunately for educators, PBS LearningMedia has done that work and created an educator's guide to support classroom discussions accompanying the documentary which begins airing April 5, 2021. The guide is intended for use with students in grades 7-12, however it can be customized to meet the needs of students in other grades. It's divided into three parts to correlate with the three different parts of the documentary. The purpose of the guide is to study the themes and time periods discussed throughout the documentary.  Some material may be considered sensitive, so I recommend reviewing the material and using the tips referenced in the guide about how to discuss sensitive topics with your students.
PBS is offering several free virtual events and resources about the film to the public, including video clips, information about Hemingway's life, and insights into the making of the film. Explore it all at www.pbs.org/kenburns/hemingway/. I wonder if Bo Jackson will be watching the documentary; I know I will!