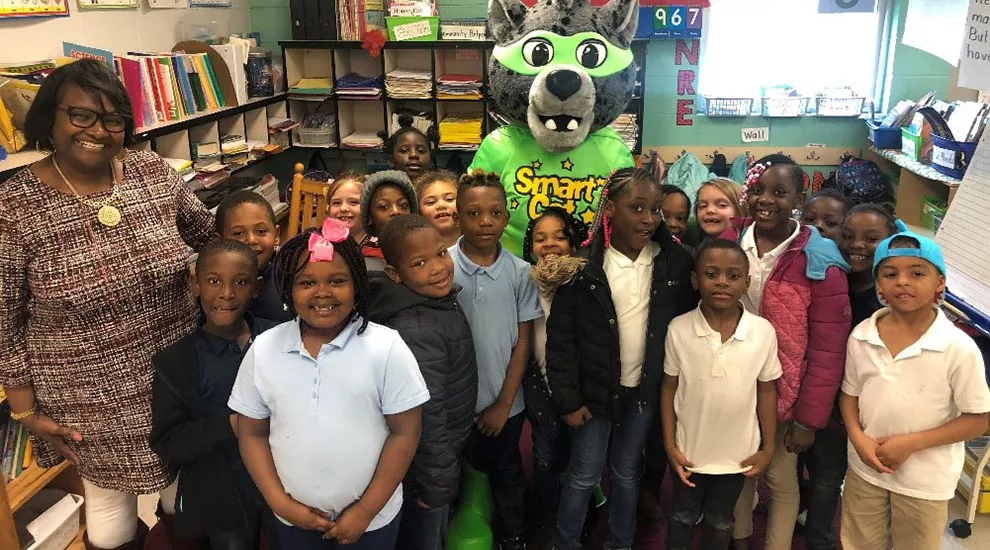 Wow, it's August already! Ready to gear-up for the 2021-2022 school year where new and former students await?
Whether you are teaching virtually, in-person, or in a hybrid format this year, you will surely find several helpful ETV and PBS services and resources to assist you. See below for a sample of our offerings including videos, lesson plans and fun activities that can be completed with your early learners in all learning formats.
Time for kindergarten? Our new, FREE downloadable Smart Cat workbook is here to help young learners get ready. With 29 standard-aligned activities included, this workbook is sure to keep your students engaged and learning.
The Smart Cat workbook is accompanied by 11 new Growing Up with Smart Cat episodes, which can be shown to students in class or virtually. These short but impactful videos teach children safety, healthy habits, manners, the characteristics of friendship, and much more!
Help students identify the helpers in their communities, such as teachers, doctors, 9-1-1 operators, police, and more, with our Meet the Helpers videos. 
Many other activities and standard-aligned lesson plans can be found on KnowItAll.org as well. You can search for lesson plans and resources by grade level, subject, resource type, standard, and more. Create a free account to get the most out of the site and access all the content available for S.C. educators. Don't miss our new BK Collection: All Things Ladybugs, which includes two interactives plus lesson plans.
PBS LearningMedia is also a great site for early-learning/elementary teachers! Again, create a free account to get the most out of the site and then search for activities and lesson plans by subject, grade level, and standard. There are lesson plans to accompany any PBS KIDS show your students may be watching in class or at home. And remember, our ETV Kids channel offers 24/7 kids' programming so you can consult the schedule and then assign some homework your students will love – perhaps watching a 6:00 p.m. showing of Molly of Denali for discussion/lesson plan activity the next day! Students can also stream the shows online for free.
 Sample services to assist you:
Our workshops are fun for students of all grade levels. Early learners especially enjoy our Cat in the Hat STEM workshops! Contact Bre Wilson at bmwilson@scetv.org for more information and to get scheduled.
Extend the learning and break things up with our special events and activities throughout the year. Currently, we're offering a literacy contest that will last through September 6, 2021. Need books for your students or those in your community so they can participate? Please email Ms. Wilson, who will be happy to assist.
Brush up on your teaching skills and earn credits with our online recertification courses. We strive to keep them affordable and meaningful to you; new courses are offered yearly.
We want to do whatever we can to ensure that you and your students have a very successful school year! Please contact Ms. Bre Wilson at bmwilson@scetv.org if there are any specific needs at your school or in your community that have not been addressed. We are here to support you! Happy Teaching!