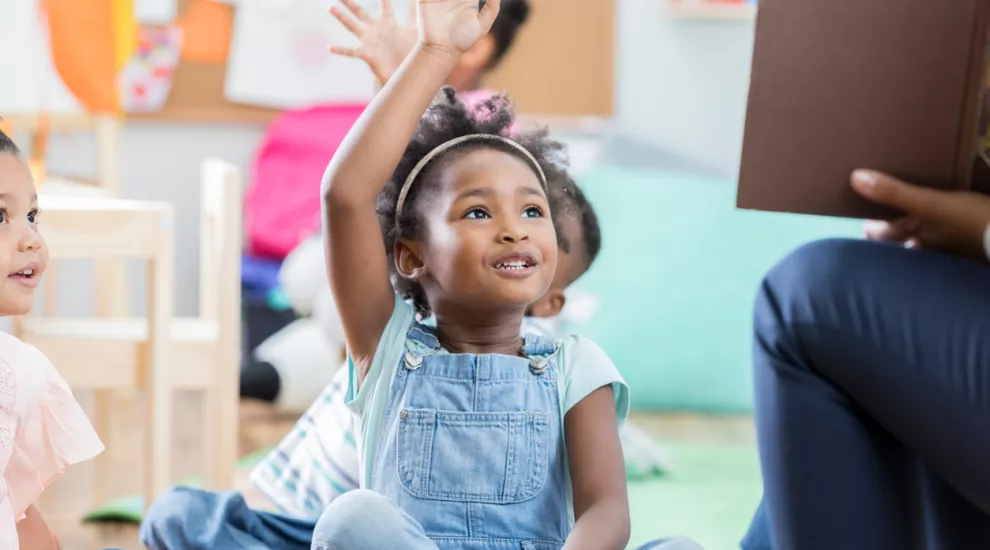 For the month of April, SCETV Education productions is focusing on milestones. We are excited to present to you The Chernobyl Event, marking the 35th anniversary of the nuclear disaster that had global ramifications.
We are also excited to present the April Episode of Carolina Classrooms: Then Comes Kindergarten, exploring the journey to a child's first day of school. See more details about each program below.
The Chernobyl Event: An Update at 35 years
April 25 at 7:00 pm (WATCH ONLINE)
Thirty-five years ago on April 26, 1986, the largest nuclear disaster in history took place behind the Soviet Iron Curtain. This event impacted nature, nuclear science, the Soviet Union's political outlook and economy, U.S.-Soviet relations, and the people who lived there and called it home. The Chernobyl event had ramifications not just to that area, but for the world.
The Chernobyl Event: An Update at 35 Years airs April 25 and repeats April 26 at 7:00 p.m. on South Carolina ETV. The special program, produced by ETV Education, takes a look back at the history of the event, relates why SCETV and The University of South Carolina have been involved, and focuses on the continued study of animals, birds and insects as we look at the lasting impact of the Chernobyl event. Learn more here. 
---
Then Comes Kindergarten
April 29 at 7:30 pm
The first day of Kindergarten is a monumental milestone, but preparation for the big day begins long before. This episode will explore kindergarten readiness from the perspective of a child and his/her village. Information for assessing and supporting kindergarten readiness will be shared. Tune in to learn about free and accessible preschool opportunities, evidence-based caregiving practices and widely accessible early learning resources.
This episode will feature the following early learning professionals serving the state of South Carolina:
Georgia Mjartan, Executive Director, South Carolina First Steps
Quincie Moore, Director of Early Learning & Literacy, South Carolina Department of Education
Arthur Brewton, State Association President, South Carolina State Head Start Association
Kari-Claudia Allen, Family Medicine Physician, PRISMA Health
Be sure to join us for this important program when it airs on April 29 at 7:30 p.m. on SCETV or access the program online after the initial broadcast.