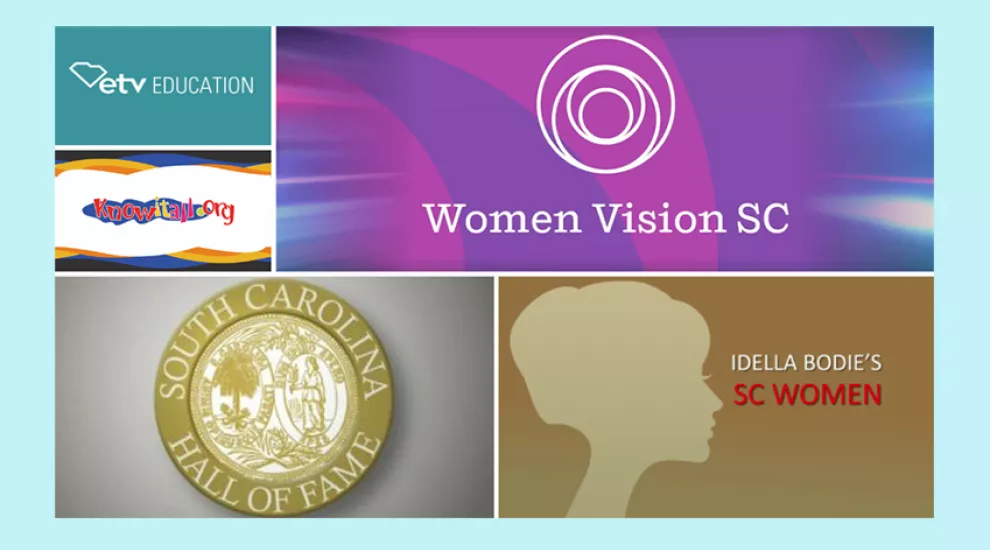 Women's History Month (WHM) commemorates and encourages the study, observance and celebration of the vital role of women in American history.
Women have made extraordinary contributions in the fields of education, science, law, government, medicine, the arts, public service, and more.
THE HISTORY AND TODAY
Growing out of a 1978 celebration in the school district of Sonoma, California, WHM has been observed annually throughout the month of March since 1987. In 1980, President Jimmy Carter issued the first Presidential Proclamation declaring a National Women's History Week. The next year, Congress passed a resolution establishing a national celebration and, then six years later, it was expanded to the entire month of March.
The 2020 Women's History Month theme is "Valiant Women of the Vote." The theme honors "the brave women who fought to win suffrage rights for women, and for the women who continue to fight for the voting rights of others."
NEW ALL-FEMALE DEBATE
This summer, SCETV will host a youth debate designed to engage students in conversations around contemporary topics related to the women's suffrage movement and the 19th amendment. The initiative will promote curriculum aligned with the state's Social Studies and English and Language Arts standards. During the late spring, SCETV will partner with school districts, community groups, and sororities to foster the development of all-female debate teams. Start convening your power debaters now and be on the lookout for additional information about the program in coming weeks.
RESOURCES FOR SCHOOLS
SCETV provides a variety of excellent video resources for our schools to utilize with students as we look at the important role women have played in shaping our world, our nation and our state. Our rich online resource, Knowitall, brings you an abundance of content for Women's History. From the American Revolution to the Civil Rights Era and beyond, this collection brings stories of the courageous women who have impacted our lives, then and now!
ETV-produced "SC Hall of Fame" segments on known as well as many unsung South Carolina women are short and interesting. In addition, the "Idella Bodie's SC Women Stories" dramatize the lives of key SC women in our history. Check out article in this ed-news entitled "March 2020 on Knowitall.org."
Also, on Knowitall, you'll find segments from a new multimedia initiative created by SCETV and SC Public Radio: Women Vision SC. The initiative is designed to focus on extraordinary women in South Carolina as they tell their stories and relate their personal paths to achievement, what common goals helped them develop their visions, and what hurdles they had to overcome.
Women Vision SC includes a series of video and audio profiles of eleven women honored in April 2019 and a hour-long special with these women and other guests that focuses on issues facing women today, including discussion about the 100th anniversary of the ratification of the 19th Amendment, often referred to as the "The Susan B. Anthony Amendment" in honor of her work on behalf of women's suffrage.
A new group of Women Vision SC honorees will be announced in April 2020. Then, their profile segments will also be highlighted on ETV's "Palmetto Scene" and SC Public Radio as well as available online. For more information: www.scetv.org.