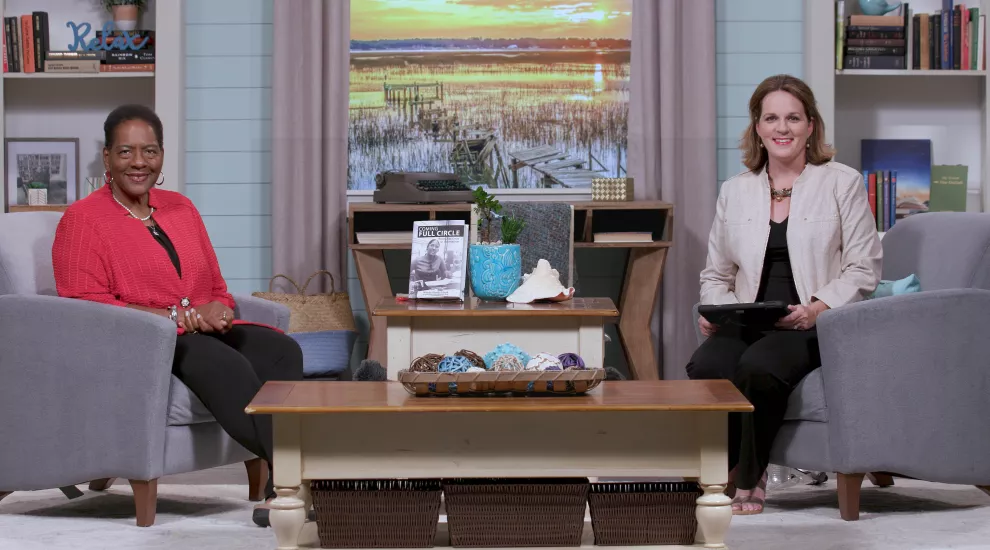 This week, Wanda Lloyd, author of "Coming Full Circle: From Jim Crow To Journalism," sat down with us to talk about her memoir. After retiring from being a news editor, Lloyd worked as a department chair and professor at Savannah State University, in her hometown of Savannah, GA. While working at Savannah State, students were very interested in her journalism career and stories about growing up in the South, such as how she grew up in a time of oppression, being told where she could go to school, where she could sit, and where she could shop. This is what she called the Jim Crow effect. She was encouraged to write her experiences down and thus became "Coming Full Circle: From Jim Crow to Journalism."
During the show, she discusses her struggles in education, such as textbooks with missing pages and the struggle of segregated public libraries. It took Lloyd two buses from her neighborhood to get to the black library to order books for school. The wait time was two weeks for them to order from a white library. When she first started in the journalism industry, she recognized that she could make an impact as an editor on the newsroom and the newspaper.
It is her passion for being a mentor to the younger generation that struck me the most. And very evident as she connected with our student production crew, even giving students her contact information. Join us this week By The River as we learn about a Lloyd's journey to make newsrooms more inclusive.
Watch the premiere episode of By The River: Season 3 on October 1