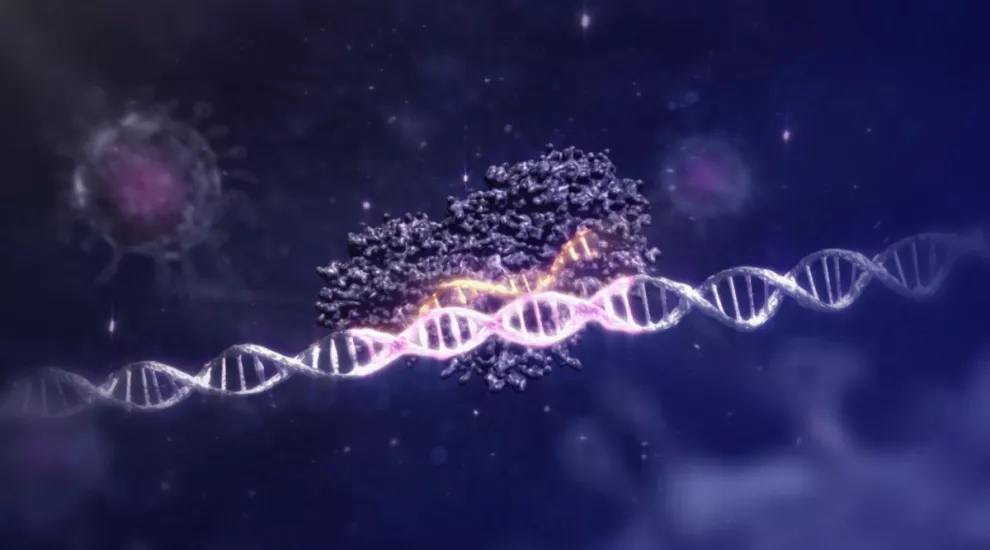 If you've missed these extraordinary science programs on South Carolina ETV, now is a great time to catch up!
View them from the SCETV App or view online!  Download the SCETV App from the iTunes App Store or the Android Store.
Scroll to browse or click the quick links below.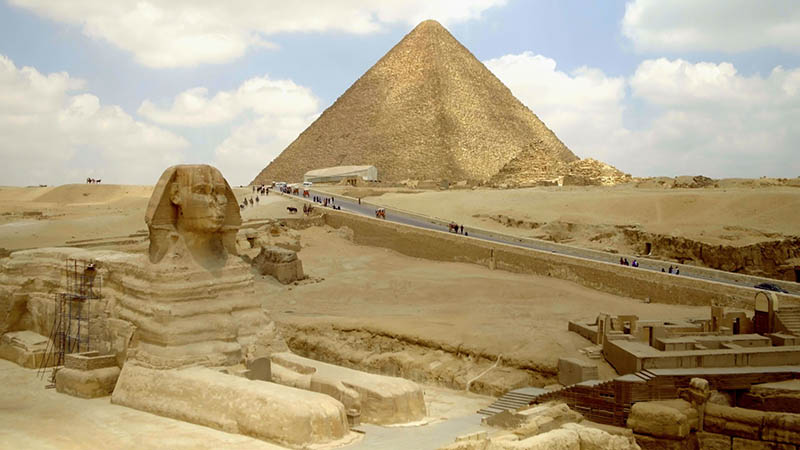 ANCIENT PEOPLE & PLACES
1. NOVA: Decoding the Great Pyramid
Stunning new archaeological evidence provides clues about the Egyptians who built the Great Pyramid of Giza--and how they did it. Join researchers as they delve into the logbook of a work crew and discover how the massive project transformed Egypt.
2. NOVA: First Face of America
One unlucky day 13,000 years ago, a slight, malnourished teenager missed her footing and tumbled to the bottom of a 100-foot pit deep inside a cave in Mexico's Yucatán. Rising seas flooded the cave and cut it off from the outside world—until a team of divers chanced upon her nearly complete skeleton in 2007.
Our ancient human ancestors once lived only in Africa in tiny bands of a few thousand hunter-gatherers. Then we moved out of our African cradle, spreading rapidly to every corner of the planet. How did we acquire the skills, technology and talent to thrive in every environment on earth? How did our prehistoric forebears cross the Sahara, survive frigid ice ages, and sail to remote Pacific islands?
4. NOVA: Making North America: Origins
The epic 3 billion-year story of how our continent came to be. From the palm trees that once flourished in Alaska to titanic eruptions that nearly tore the Midwest in two, discover how forces of almost unimaginable power gave birth to North America.
5. NOVA: Making North America: Life
How did life emerge on our primeval continent? Why was North America home to so many iconic dinosaurs like T. rex? And how did a huge sea filled with giant marine reptiles end up covering Kansas? We tell the surprising intertwined story of life and the landscape in North America.
6. NOVA: Making North America: Human
Explore the intimate connections between the landscape, the colonizing of the continent, and the emergence of our industrial world. Beginning with Native American ancestors who crafted hunting weapons from stone traded across hundreds of miles, the program shows how pre-Columbian civilizations developed an expert knowledge of the landscape and its resources.
<top>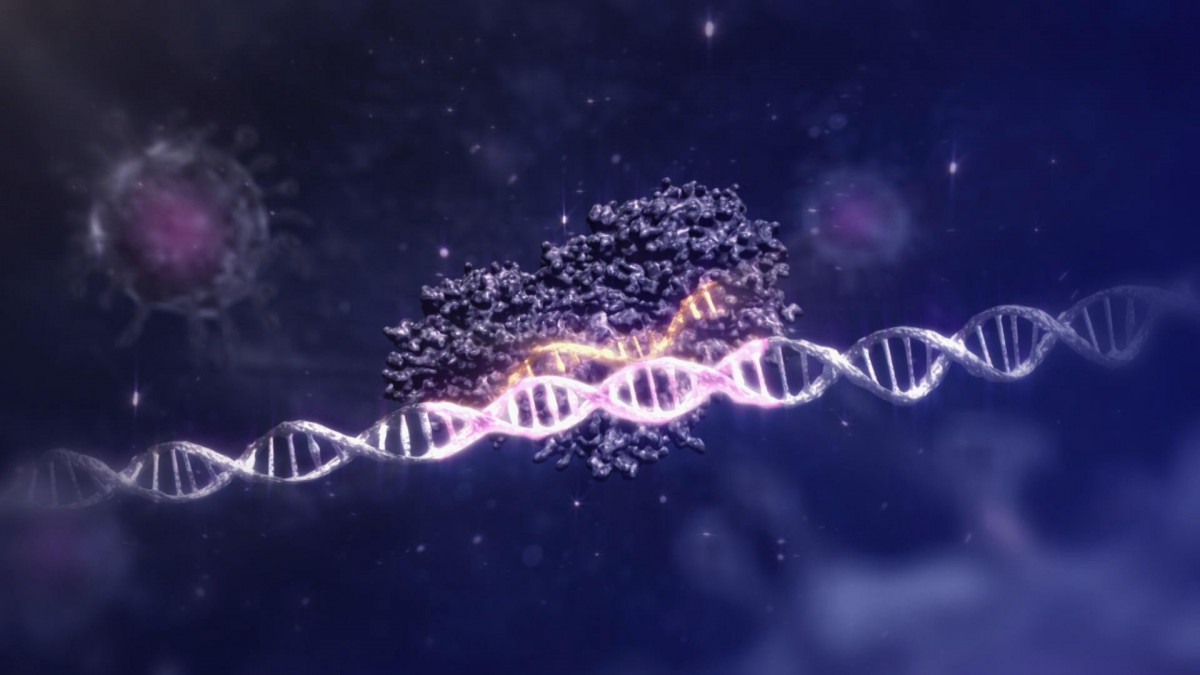 BIOLOGY
Every year, a million babies are born worldwide with hereditary diseases. Physicians once had little to offer. But now a new breed of gene doctors is on the case. Devising treatments that target the root causes, they are transforming patients' lives.
8. The Gene Doctors: What Is CRISPR?
See how a revolutionary technology called CRISPR is creating new opportunities for scientists who are developing treatments for genetic diseases.
9. NATURE: The Serengeti Rules
Travel back in time, from the Arctic Ocean to Pacific tide pools, with a pioneering group of scientists who make surprising discoveries that transform human understanding of nature and ecology. Based on a book of the same name, The Serengeti Rules had its theatrical premiere at Tribeca Film Festival and has won awards at the 2018 Wildscreen Panda Awards and Jackson Hole Science Media Awards.
NHK SPECIAL: JARED DIAMOND'S RISE OF THE THIRD CHIMPANZEE
The NHK SPECIAL: JARED DIAMOND'S RISE OF THE THIRD CHIMPANZEE is a series of lectures featuring Jared Diamond — a UCLA professor and the Pulitzer Prize-winning author of Guns, Germs, and Steel: The Fates of Human Socieities— who traces the footsteps of humanity, from the apes to the challenges of today.
10. Episode 1: What Separates Humans from Animals? 
Presented from the Los Angeles Zoo, the first episode explores how we share 98.4% of our DNA with chimpanzees. What's in the extra 1.6% that gave us music, art, culture, and an advantage over other animals? A master storyteller, Dr. Diamond looks to evolution for clues and dives into the origins of human language.
11. Episode 2: The Animal Origins of Art / How We Choose our Mates
What makes us human? In this episode Jared Diamond reveals the biological origins of human art, by looking at breathtaking examples of "art" made by animals and early humans. He unravels the mysterious mechanisms that determine how humans and animals choose their mates, with a fresh take on Charles Darwin's theory of sexual selection.
12. Episode 3: The Science of Monogamy / Our Mysterious Lifespan
Why do humans live in monogamous couples, sharing parenting responsibilities? What does the difference in size between men and women have to do with marital infidelity? Why do females of our species stop having children in midlife and continue living so long? Jared Diamond explores the human lifecycle, looking to evolution for clues to how we became what we are.
13. Episode 4: Agriculture's Mixed Blessings / How Agriculture Differentiated
Nothing changed human history more than the birth of agriculture, giving us culture and civilization. But this unique feature of our species, absent in our nearest animal relatives, also brought health and social problems. In this installment of his lectures examining how we became human, Jared Diamond reveals agriculture's influence on our development over the last 11,000 years.
14. Episode 5: Will We Be Visited By Aliens? / Can We Eradicate Genocide?
This time he discusses space exploration and the discovery of habitable extrasolar planets, which hold the possibility of life. If aliens visited, would they come with friendly intentions? Then he explores our own species' shocking capacity for murder, war and genocide, and the "us vs them" mentality we share with other animals, including our cousins the chimpanzees.
15. Episode 6: Why Do We Destroy Nature? / Tackling Inequality
Jared Diamond explores how mass extinctions of the past and the collapse of civilizations foreshadowed our role in climate change and mismanagement of natural resources. Examining the dangers of the growing wealth gap within societies and between nations, he leaves us with an urgent warning that now is the time to pursue solutions, as well as a message of hope.
16. NOVA Wonders Can We Make Life? 
"It's alive!" Since Dr. Frankenstein spoke those famous words, we've been alternately enthralled and terrified by the idea of creating life in the lab. Now, a revolution in genetic engineering and thrilling innovations in synthetic biology are bringing that dream—or nightmare, as the case may be—closer to reality. New tools allow researchers to use cells to create their own DNA.
17. NOVA Wonders Can We Build a Brain?
Artificially intelligent machines are taking over. They're influencing our everyday lives in profound and often invisible ways. They can read handwriting, interpret emotions, play games, and even act as personal assistants. They are in our phones, our cars, our doctors' offices, our banks, our web searches…the list goes on and is rapidly growing ever longer.
YOUR INNER FISH
How did your body become the complicated, quirky, amazing machine it is today? Anatomist Neil Shubin uncovers the answers in this new look at human evolution. Using fossils, embryos and genes, he reveals how our bodies are the legacy of ancient fish, reptiles and primates — the ancestors you never knew were in your family tree.
18. Episode 1: Your Inner Fish
Our arms, legs, necks and lungs were bequeathed to us by a fish that lumbered onto land some 375 million years ago. The genetic legacy of this creature can be seen today in our own DNA, including the genes used to build our hands and limbs.
19. Episode 2: Your Inner Reptile
A key moment in our evolutionary saga occurred 200 million years ago, when the ferocious reptile-like animals that roamed the Earth were in the process of evolving into shrew-like mammals. But our reptilian ancestors left their mark on many parts of the human body, including our skin, teeth and ears.
20. Episode 3: Your Inner Monkey
Our primate progenitors had bodies a lot like those of modern monkeys and spent tens of millions of years living in trees. From them we inherited our versatile hands, amazing vision and capable brains — but also some less beneficial traits, including our bad backs and terrible sense of smell.
<top>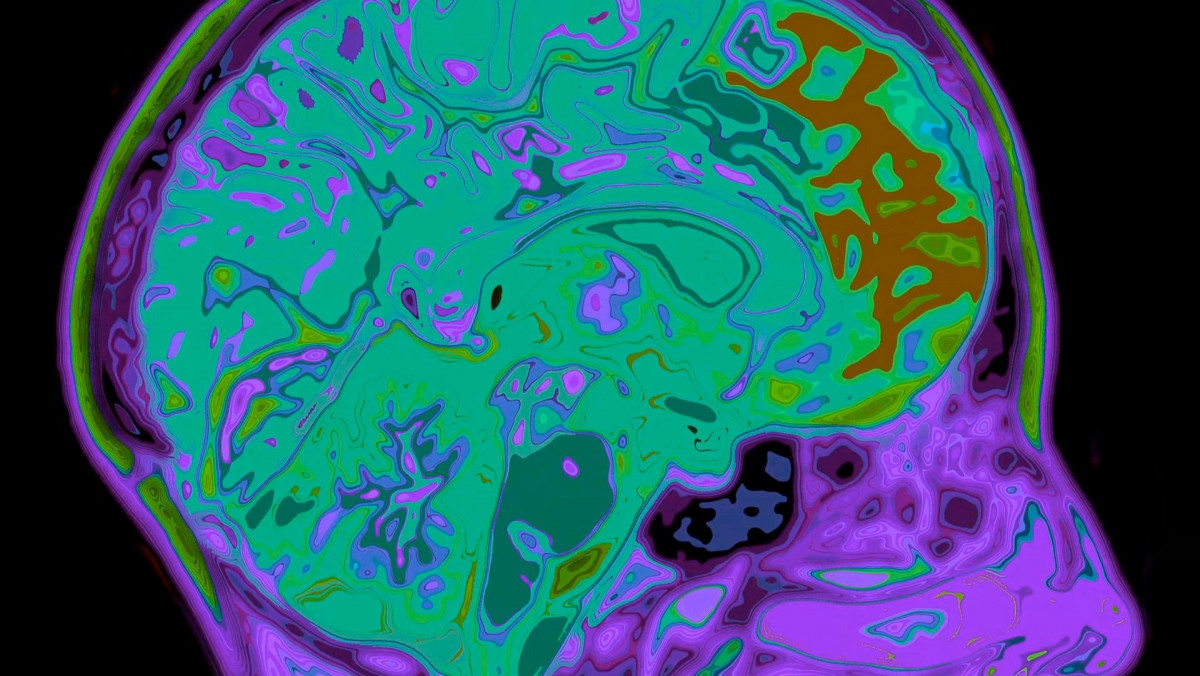 THE BRAIN
21. NOVA: School of the Future
In a new age of information, rapid innovation, and globalization, how can we prepare our children to compete? Once the envy of the world, American schools are now in trouble. How can the latest research help us fix education in America? Can the science of learning—including new insights from neuroscientists, psychologists, and educators—reveal how kids' brains work?
Alzheimer's disease strikes at the core of what makes us human: our capacity to think, to love, and to remember. The disease ravages the minds of over 40 million victims worldwide, and it is one of the greatest medical mysteries of our time. Join investigators as they gather clues and attempt to reconstruct the molecular chain of events that ultimately leads to dementia.
23. Addicts Among Us
Addicts Among Us is an hour-long documentary investigating the connection between childhood trauma in Humboldt County and the region's skyrocketing addiction rates. Addiction experts have zeroed in on adverse childhood experiences as a cause for addictive behavior. By examining local lives and stories, KEET examines this connection and efforts in the community to see this addressed.
EPIDEMIC: ADDICTION IN MIDDLE AMERICA
This program explores the opioid addiction crisis in the Southwestern Indiana region by talking to experts and victims of the epidemic.
26. Part 3: Trouble with the Law(s)
27. Part 4: Recovery
28. Part 5: Forward
<top>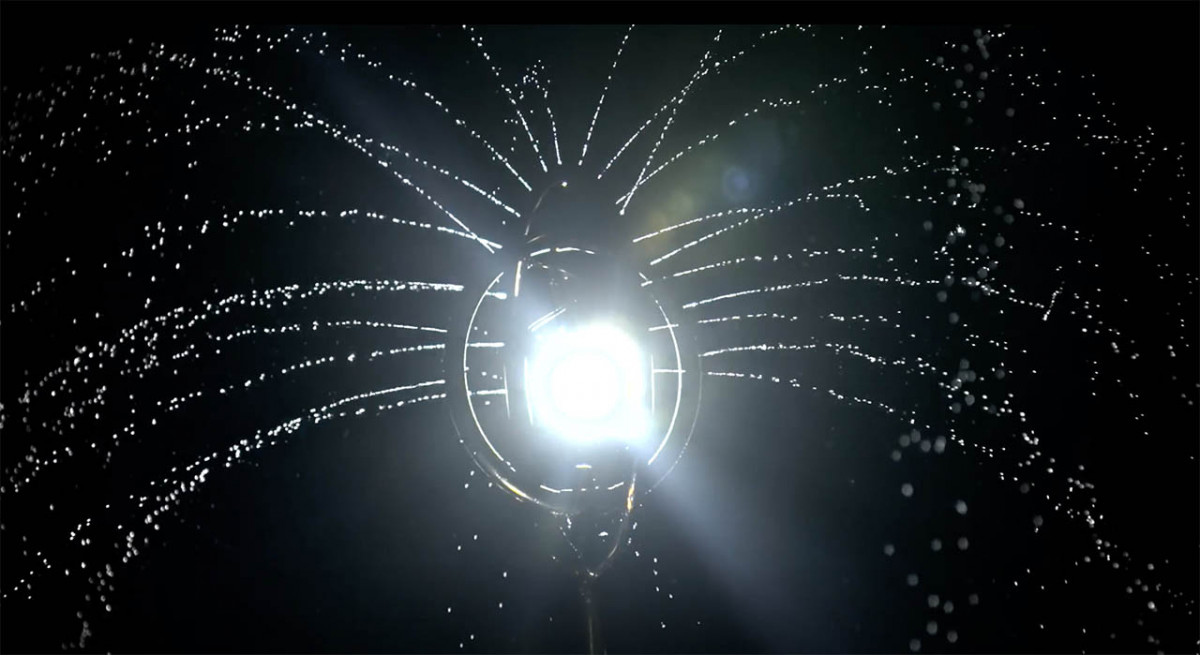 CHEMISTRY & PHYSICS
SHANKS FX
Learn to create Hollywood-style effects in this DIY film series.
Create a realistic looking Jupiter with a jar, milk, dish soap, and food coloring.
30. Giant Bubble Reflections in HD 
Get mesmerized with giant bubble reflections.
31. Ghostbusters "Surge Protector" Trap
Use some prop-building expertise to build this cool modified surge protector.
32. DIY "Game of Thrones" Ice Wall
With styrofoam and the right lighting, this massive prop can be recreated anywhere.
In this video, Joey crafts his own Hurricane Balls (like the classic toy) to showcase the awesome visuals behind angular momentum.
34. Close Encounters of the Drone Kind
Creating eerie sci-fi lighting with a new DJI Phantom drone.
35. Ghost Trails with Fluorscein
Create ghost-like trails with the compound known as fluorescien.
36. Split Focus Diopter Effect
A split focus diopter is an unique way to achieve the illusion of deep focus. The half convex glass attaches in front of the camera's lens to make half the lens nearsighted.
37. How to Create Water Illusions
Water Illusions can happen when you film fast movement with the right type of camera, but to the naked eye this looks like something of a blur.
<top>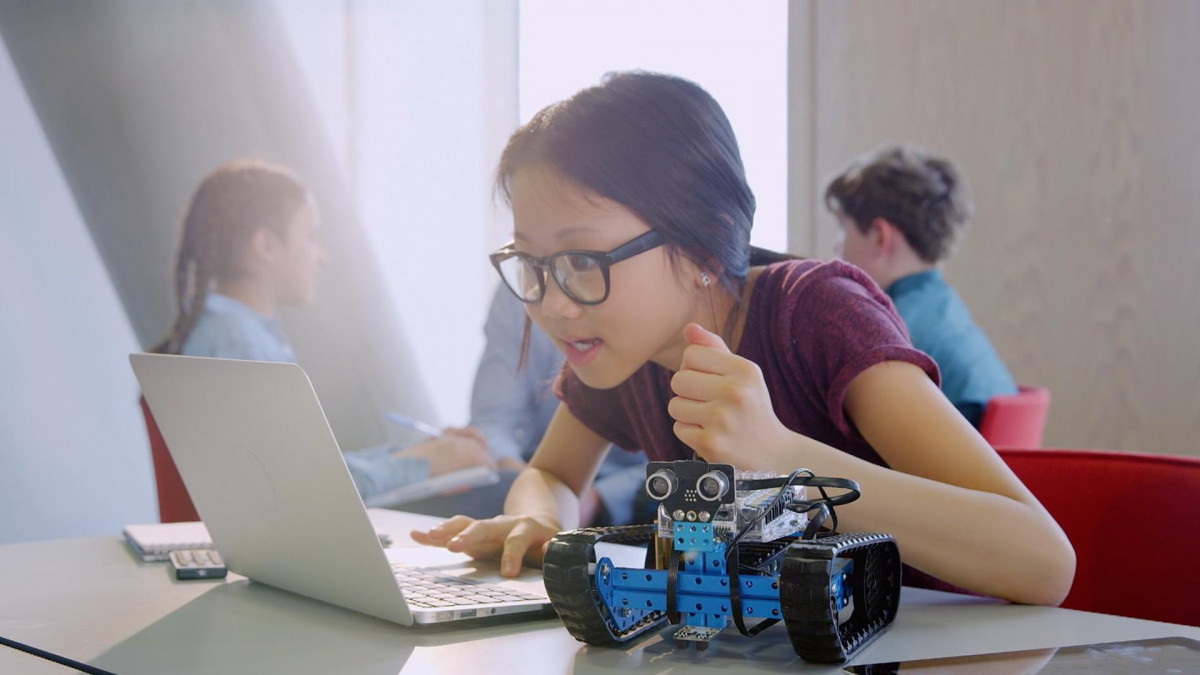 COMPUTERS & TECHNOLOGY
38. Cyberwork and the American Dream
This documentary looks at the impact of robotics and artificial intelligence on the future of work. Since the Industrial Revolution, new technology has increased wealth, freedom and life expectancy. But it has also destroyed outdated businesses and automated jobs. How can the U.S. best prepare for the challenges of this new technological disruption?
CRASH COURSE COMPUTER SCIENCE
In this series, we're going to trace the origins of our modern computers, take a closer look at the ideas that gave us our current hardware and software, discuss how and why our smart devices just keep getting smarter, and even look towards the future!
In the past 70 years electronic computing has fundamentally changed how we live our lives, and we believe it's just getting started. From ubiquitous computing, artificial intelligence, and self-driving cars to brain computer interfaces, wearable computers, and maybe even the singularity there is so much amazing potential on the horizon.
Today we're going to go a little meta and talk about how computer science can support learning with educational technology. We here at Crash Course are big fans of interactive in-class learning and hands-on experiences, but we also believe in the additive power of educational technology inside and outside the classroom from the Internet itself.
So today, we're going to discuss some psychological considerations in building computers like how to make them easier for humans to use, the uncanny valley problem when humanoid robots gets more and more humanlike, and strategies to make our devices work better with us by incorporating our emotions and even altering our gaze.
<top>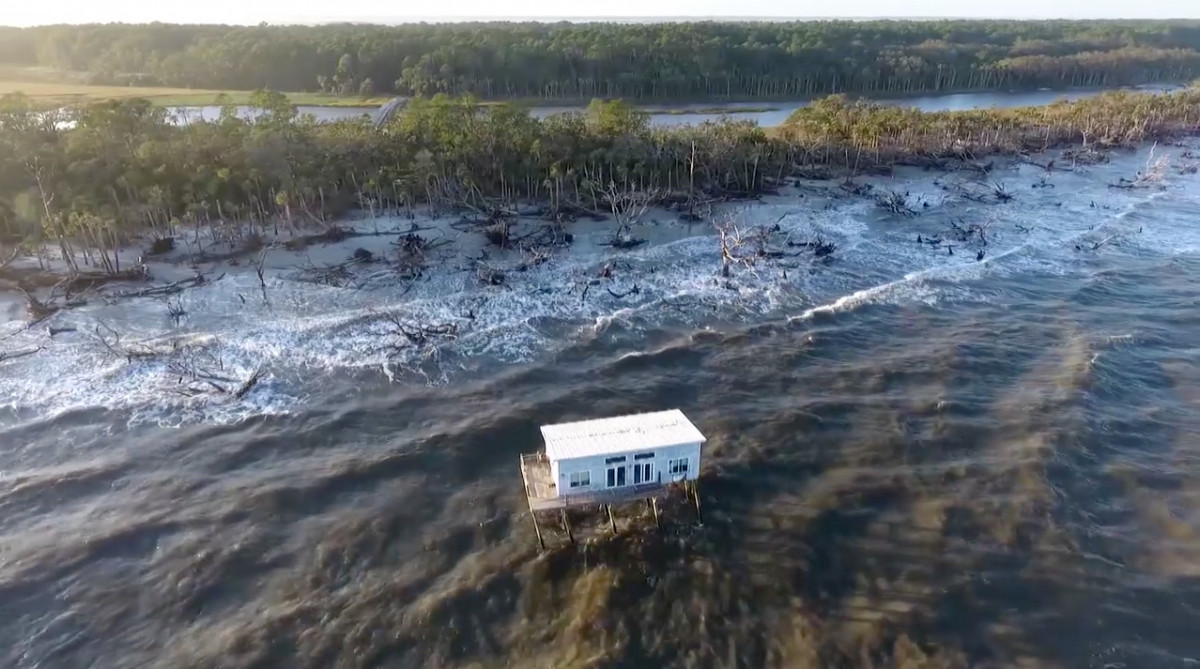 ENVIRONMENT, CLIMATE CHANGE & NUCLEAR DISASTER
CATALYST
42. City Planning: Past and Present
From ancient Mexico to modern recess, civilians want city spaces where they can prosper. Archeologists uncover cultural treasures in Teotihuacan, a biometeorologist measures children adapting to extreme playground heat, and the LEED program helps architects construct energy-efficient "green" buildings. Also, a glassblower shapes custom goblets and tools for science laboratories.
EARTH FOCUS
"Earth Focus" is an environmental news magazine that features investigative reports and in-depth stories about our changing environment and how it affects people around the world.
SEASON 1
43. Episode 1: Sea Level Rising: Living with Water
Louisiana is learning from Hurricane Katrina. Forecasts are dire for Louisiana to experience the second-highest sea level rise in the world. There is a big movement brewing in New Orleans to build adaptive "resilience zones." In Southeast Louisiana, the native peoples of the Isle de Jean Charles have become the first U.S citizens moving within their homeland displaced by climate change.
44. Episode 2: Climate Migration
Populations are dramatically shifting as climate change drives migration. Droughts and floods are driving many people away from their rural, farming communities into big cities. We see how this is manifesting in Mongolia and examine the factors leading to the new community of Haitian people living in limbo at the border between Mexico and the U.S.
Two cities, San Francisco and Freetown, brace for climate change using vastly different methodologies. San Francisco's developers are building expensive real estate on floodplains as officials try to heed expert projections on future sea levels. A mudslide caused by torrential rains and deforestation in Sierra Leone shows the consequences of city planning that doesn't account for climate change.
46. Episode 4: Adaptation to Global Water Shortages
Anticipating future water needs, two regions on opposite sides of the world turn to technology for answers. Western Morocco is currently facing drought and groundwater mismanagement, but an ancient method of gathering moisture is being taught. In the Central Valley, California, the food basket of the world uses nearly 80% of the entire state's water supply despite inadequate clean water access.
Communities and innovators all over the world are creating new sustainable food sources that are resilient to climate change and growing populations. In Madagascar, villagers are closing off marine areas to allow the fish supply to replenish at a natural pace. In San Diego, California, aquaculturists are exploring open ocean farming as a more sustainable model for the fishing industry.
Communities and innovators all over the world are creating new sustainable food sources that are resilient to climate change and growing populations. In Madagascar, villagers are closing off marine areas to allow the fish supply to replenish at a natural pace. In San Diego, California, aquaculturists are exploring open ocean farming as a more sustainable model for the fishing industry.
SEASON 2
49. Episode 1: Fueling Change: Oil Extraction in Alaska and California
Global demand for oil and gas has long-lasting impacts on the communities that supply it. In Alaska's Arctic National Wildlife Refuge, communities are at odds over an oil exploration and drilling plan that will boost the economy but have consequences on the environment. In California's Kern County, mayors of two neighboring towns face off on economic benefits and health risks of oil production.
50. Episode 2: Avocado Wars: The Battle Over Water Rights in Chile
The popular demand for avocados, once considered an "exotic" item, is having a devastating impact on a drought-stricken community in Chile. Lying within one of the largest avocado producing regions in the country, Petorca avocado plantations are in a battle over water rights, where claims of illegal water diversion is creating civil unrest.
51. Episode 3: Building a Future: Lumber Poaching in Oregon and Brazil
Wood is found in countless products consumers use daily. In fact, lumber is connected to the world economy – a country's lumber importation tends to rise in correlation with its gross domestic product. Following groups like "Guardians of the Forest," we explore illegal lumber poaching in the forests of Brazil and Oregon, where citizens and scientists are working to combat illegal trade.
52. Episode 4: Dairy Alternatives: Rethinking Milk in California and Kenya
The realities of milk production are forcing dairy communities across the globe to rethink the dairy production process. In this episode, we travel to a village in Kenya where the commercialization of camel milk is proving a sustainable solution in the face of drought. In Northern California, the heart of the U.S. dairy industry is finding innovative alternatives to limit emissions and water use.
53. Episode 5: Lighting a Path: Embracing Solar Power
At the Barefoot College in Zanzibar, Muslim women who have traditionally been marginalized in the workforce are learning solar installation and bringing it back to their villages, which are primarily powered by candles and paraffin lamps. In East Los Angeles, formerly incarcerated individuals are finding green job opportunities as they transition underserved communities into solar power.
54. Episode 6: Dying Oceans: Abalone Restoration in California 
The ocean is a sponge for all the greenhouse gas emissions we produce, and entire aquatic ecosystems are beginning to collapse. Off the California coast, declining abalone populations are raising flags about ocean health and the lasting impact of rising sea temperatures, acidification and pollution. Teams of scientists, volunteers and businesspeople are collaborating to protect underwater species.
EXPEDITIONS with Patrick McMillan
55. Colorado's Rocky Mountains: Challenges and Changes - Season 3, Episode 6
When you think of the Rocky Mountains, you probably picture a wilderness that is far removed from our influence; that may not be the case. Life is changing here from the alpine lakes to fragile tundra life to the mighty forests of the mountain slopes. Join Patrick as he explores the challenges and changes that are happening in the Colorado Rockies.
56. Frogs: Spring's Symphony in Peril - Season 3, Episode 9
How many youngsters become fascinated with nature by playing in mud puddles catching tadpoles and frogs? I did. Today, all around the globe, these harbingers of spring are disappearing at an alarming rate. Join Patrick in a race across the region, through the seasons, and against time, to uncover the most secretive, strange, and seldom seen frogs in the Southeast.
57. Frontline: Flint's Deadly Water
Five years after the start of Flint's water crisis, FRONTLINE exposes its hidden toll. Our two-year investigation traces how a public health disaster that's become known for the lead poisoning of thousands of children also spawned one of the largest outbreaks of Legionnaires' disease in U.S. history.
58. Green Builders
Green Builders, a one-hour high definition special, profiles a cast of green building pioneers who have taken the leap into making their part of the "built environment" a more energy-efficient and environmentally friendly place.
59. JOURNEY TO PLANET EARTH: Extreme Realities
Hosted and narrated by Matt Damon, Extreme Realities is a new Journey to Planet Earth episode investigating the link between extreme weather, climate change, and threats to our national security
60. NATURE: The Serengeti Rules
Travel back in time, from the Arctic Ocean to Pacific tide pools, with a pioneering group of scientists who make surprising discoveries that transform human understanding of nature and ecology. Based on a book of the same name, The Serengeti Rules had its theatrical premiere at Tribeca Film Festival and has won awards at the 2018 Wildscreen Panda Awards and Jackson Hole Science Media Awards.
61. NATURE: Yosemite
Yosemite Valley is a land forged in wildfire and sculpted by water; the delicate balance of these two elements is essential to the creatures and trees that call this land home. But with climates changing and temperatures rising, the Sierras are under siege. Scientists, experts and adventurers head into Yosemite to see how these global changes are affecting one of America's greatest wildernesses.
OUR VANISHING WILDERNESS
62. Episode 1: Of Broccoli and Pelicans and Celery and Seals
The first program in this series illustrates the tragic effects that can result when pesticides creep into nature's food chains. It concerns specifically the demise of a major brown pelican flock and the unnatural behavior of seals on islands off the cost of California near Santa Barbara.
63. Episode 2: The Prairie Killers
Focus is on the ranchers of the Great Plains who continue their systematic destruction of wildlife though such killing is considered by ecologists to be no longer necessary for the protection of livestock.
64. Episode 3: Slow Death of the Desert Water
This episode is an exploration of Anaho Island in Pyramid Lake, Nevada, where man's interference with nature has had disastrous effects on pelicans, trout, and a rare primitive desert fish known as cui-cui.
65. Episode 4: Will the Gator Glades Survive?
A visit to the Florida Everglades reveals how that famed wildlife region is now threatened with destruction because of man's tampering with the natural water system.
66. Episode 5: Santa Barbara - Everybody's Mistake
This program examines the controversial off-shore oil leak near Santa Barbara and demonstrates how the blame belongs not only to the oil companies, but to government, scientific, and civic parties as well.
67. Episode 6: The Chain of Life
Is the public outcry against environmental abuses bringing any results? The final program in this series tries to answer this question with a look at some new trends toward more intelligent use of natural resources.
68. Episode 7: The Water Is So Clear that a Blind Man Could See
The title refers to Blue Lake near Taos, New Mexico, where Taos Indians recently won a long battle to have their sacred land returned to them by the U. S. This program, telecast just days before Congress acted to restore the land to the Indians, examines the relationship of the Taos people to their land, and the way in which sound ecology is bound up in Indian religion.
69. Episode 8: Prudhoe Bay or Bust!
The proposed Alaskan oil pipeline and its probable effects on the teeming life of the frozen tundra are the subjects of this segment.
SINKING CITIES
70. Episode 1: Sinking Cities: New York
Discover how New York City – overwhelmed in 2012 by Superstorm Sandy – has learned from that disaster, and must defend itself against rising seas and the next big storm. With 520 miles of shoreline and no coastal protection, engineers and urban planners are tackling the problem with urgency and creative engineering.
71. Episode 2: Sinking Cities: Tokyo
See how Tokyo is looking for new ways to fight back against rising waters. Typhoons, tsunamis, earthquakes and sinking neighborhoods threaten one of the world's most populous cities, and the economic engine of Japan, with some of the world's largest problems.
72. Episode 3: Sinking Cities: London
See firsthand why London's Thames Barrier is no longer enough to keep the city safe from rising tides. The system has worked for decades, but due to increased environmental challenges, its location on a flood plain and heavy urbanization, London must now explore both low-tech fixes and some of the most advanced engineering solutions in the world.
73. Episode 4: Sinking Cities: Miami
Miami is beloved for its beaches and waterfront homes and businesses. See how engineers and planners are trying to protect Miami from rising seas and ever-more-frequent and violent storm surges that could destroy the city's tourist and business economy.
TENDING NATURE
74. Managing Groundwater with the Paiute
In the wake of the recent drought, scientists and politicians are beginning to understand that reserving and maintaining groundwater is essential for addressing the state's water needs. California's Native peoples have lived with drought cycles for millennia and today, the Paiute are shepherding conversations around access to water resources.
75. Protecting the Coast with the Tolowa Dee-ni'
Today many California coastal ecosystems are under threat from human caused toxification of our oceans caused by industrial and residential development. This episode journeys to the Smith River near the Oregon border to discover how the Tolowa Dee-ni' are reviving traditional harvesting of shellfish such as mussels, and in the process, working to redefine managing marine protected areas.
76. Restoring the River with the Yurok, Hupa and Karuk
California has relied heavily on the natural resources of the North Coast region, exploiting its pristine watersheds for agriculture and its forests for timber. Now the Yurok are working with local and state organizations to revitalize the forests, rivers and wildlife, a comprehensive feat requiring collaboration among community leaders up and down the Klamath and Trinity Rivers.
77. Decolonizing Cuisine with Mak-'amham
The entire American populace is "food-washed", we are eating mass produced products that are often pumped full of harmful chemicals or are genetically modified. Even "organic" certification is being revised and caught in fraud to include non-organic processes. This episode explores how Ohlone chefs are revitalizing Ohlone language, food practices and adapting them for a modernist palate.
SCETV NATIONAL PROGRAMMING 
78. CLIMATE CHANGE: A GLOBAL REALITY
CNN's John King hosts an expert panel as they examine the challenges and impacts of climate change. Extreme conditions, drought, floods, rising seas and hurricanes are part of the conversation.
79. SEA CHANGE
In Sea Change, South Carolina Educational Television presents diverse perspectives on the impacts of sea level rise and other environmental changes on the entire Eastern Seaboard, as experienced and anticipated in Coastal South Carolina and Georgia. Narrator Patrick McMillan takes viewers from the sands of Hunting Island State Park to cities, towns and communities up and down the coast.
80. Local Impacts of Climate Change in Beaufort, South Carolina
From the SCETV documentary "Sea Change." This video highlights the local impacts of climate change in Beaufort, S.C.
81. Local Impacts of Climate Change in Charleston, South Carolina
From the SCETV documentary "Sea Change." This video highlights the local impacts of climate change in Charleston, S.C.
82. Local Impacts of Climate Change in Myrtle Beach, South Carolina
From the SCETV documentary "Sea Change." This video highlights the local impacts of climate change in Myrtle Beach, S.C
83. Local Impacts of Climate Change in Savannah, Georgia
From the SCETV documentary "Sea Change." This video highlights the local impacts of climate change in Savannah, Georgia.
84. INTERVIEWS
Interviews with South Carolina authorities and residents about the effects of climate change and ways to find solutions.
85. PANEL DISCUSSIONS - SEA CHANGE
Community Leaders Institute -  View local panels from affected coastal regions.
87. Charleston, South Carolina
88. Myrtle Beach, South Carolina
SCETV SPECIAL: NATURE COMES BACK: 25 YEARS AFTER CHERNOBYL
90. Part 1: Pulling Back the Curtain
Provides a historical exploration of the events that led to the Chernobyl accident on April 26, 1986. Experts in the field discuss what went wrong and the political fallout that resulted.
91. Part 2: Reflecting on the Impact
The panelists discuss the impact of the accident on nature and the people of Chernobyl.
92. Part 3: Observing the Return of Life
Hear more stories and learn how nature adapted to the largest nuclear accident in history.
<top>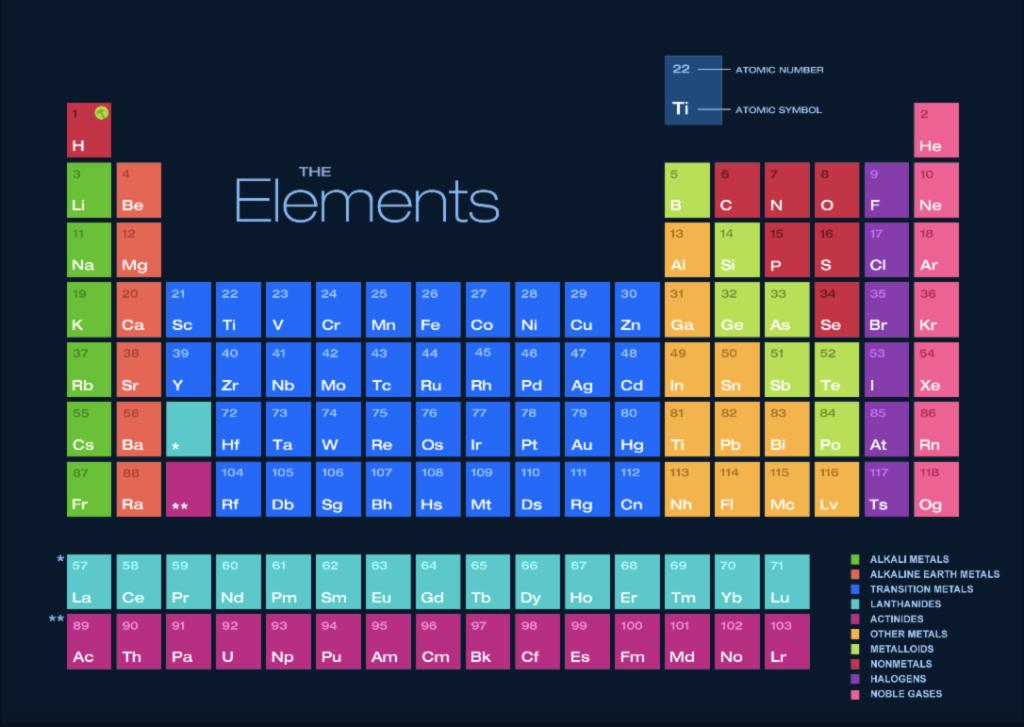 GEOLOGY
93. NOVA: Hunting the Elements
Where do nature's building blocks, called the elements, come from? They're the hidden ingredients of everything in our world, from the carbon in our bodies to the metals in our smartphones. To unlock their secrets, David Pogue, technology columnist and lively host of NOVA's popular "Making Stuff" series, spins viewers through the world of weird, extreme chemistry.
<top>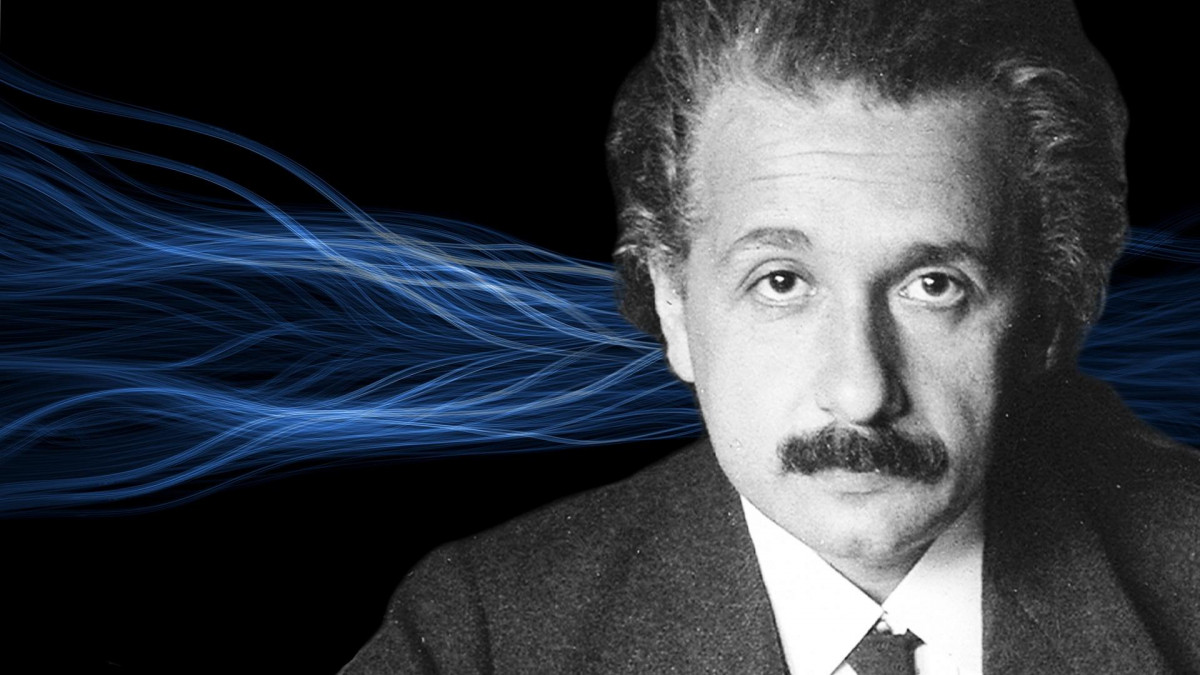 GREAT SCIENTISTS
94. E.O. Wilson - of Ants and Men
An exploration of the remarkable life and groundbreaking ideas of biologist E.O Wilson, founder of the discipline of sociobiology.
Leonardo da Vinci was a Renaissance genius. Not only did he paint masterpieces of art, but he was an obsessive scientist and inventor, dreaming up complex machines centuries ahead of his time, including parachutes, armored tanks, hang gliders, and robots. On the 500th anniversary of Leonardo's death, with the help of biographer Walter Isaacson, NOVA investigates the secrets of Leonardo's success.
96. NOVA: Einstein's Quantum Riddle
Quantum entanglement is poised to revolutionize technology from networks to code breaking–but first we need to know it's real. Join physicists as they capture light from across the universe in a bid to prove Einstein's "spooky action at a distance."
<top>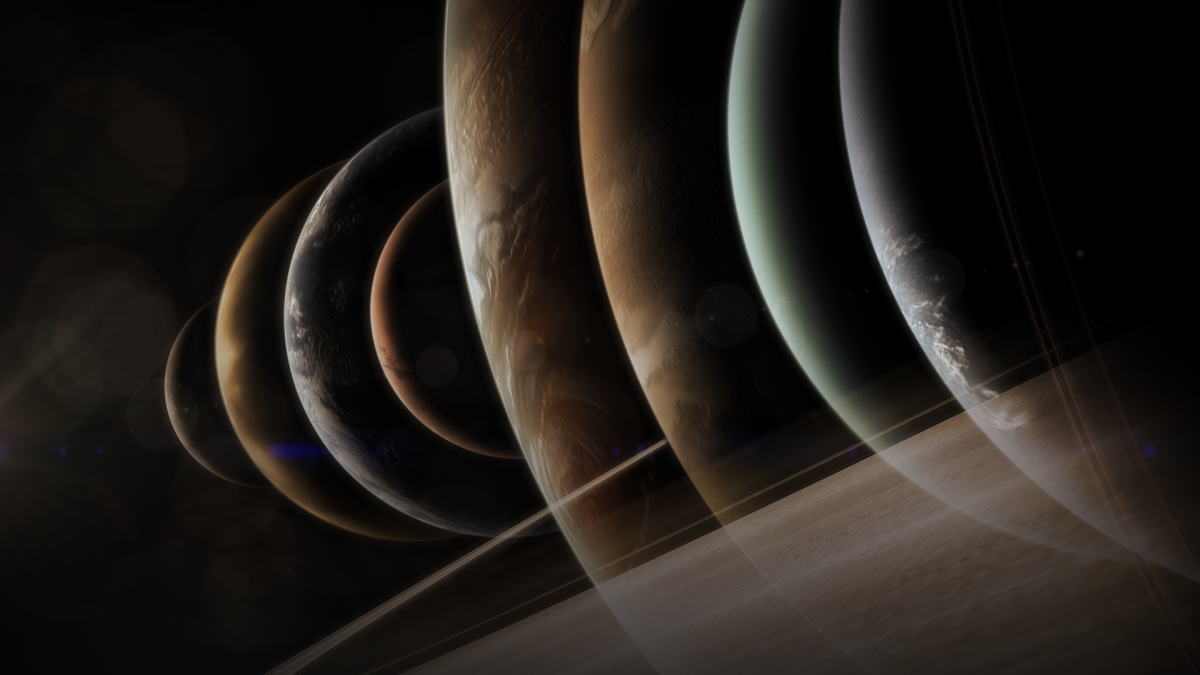 SPACE EXPLORATION
97. The Farthest: Voyager in Space
Launched in 1977, NASA's epic Voyager missions revolutionized our understanding of Jupiter, Saturn, Uranus, Neptune and their spectacular moons and rings. In 2012, Voyager 1 left our solar system and ushered humanity into the interstellar age.
 
98. THE SPACE RACE from HISTORY IN A NUTSHELL (6 segments) on Knowitall.org
In the late 1950's, and throughout the 1960's, the U.S. was in the middle of The Cold War with the Soviet Union. Both sides tried to out-perform one another in every way, including scientific advancements and setting records. The Soviet Union had kicked off the "Space Race" when they launched the first man-made satellite called "Sputnik."  In this episode of History In A Nutshell, follow the events leading up to the U.S. landing on the moon; from test pilots and Project Mercury, through Gemini and the Apollo program! 
 
Also included in this episode is a bonus feature! For the 50th anniversary of the Apollo 11 moon landing, the South Carolina State Museum hosted a special screening of the PBS documentary Chasing The Moon. During this event, Knowitall.org and SCETV got the opportunity to interview two South Carolinians who helped recover Apollo spacecraft after they returned from their journeys to the moon! 
 
99. NOVA: Apollo's Daring Mission
Apollo astronauts and engineers tell the inside story of how the first mission to the moon, Apollo 8, pioneered groundbreaking technologies that would pave the way to land a man on the moon and win the space race.
100. NOVA: Black Hole Apocalypse
Black holes are the most enigmatic and exotic objects in the universe. They're also the most powerful, with gravity so strong it can actually trap light. And they're destructive. Anything that falls into them vanishes…gone forever. But now, astrophysicists are realizing that black holes may be essential to understanding how our universe unfolded—possibly leading to life on Earth and us.
"Earth From Space" is a groundbreaking two-hour special that reveals a spectacular new space-based vision of our planet. Produced in extensive consultation with NASA scientists, NOVA takes data from earth-observing satellites and transforms it into dazzling visual sequences, each one exposing the intricate and surprising web of forces that sustains life on earth.
NOVA: THE ELEGANT UNIVERSE
102. NOVA: THE ELEGANT UNIVERSE, Part 1
"Einstein's Dream," introduces string theory and shows how modern physics—composed of two theories that are ferociously incompatible—reached its schizophrenic impasse: One theory, general relativity, successfully describes big things like stars and galaxies, while another, quantum mechanics, is equally successful at explaining small things like atoms and subatomic particles.
103. NOVA: THE ELEGANT UNIVERSE, Part 2
Brian Greene delves into the nuts, bolts, and outright nuttiness of string theory. Part 2, "String's the Thing," opens with a whimsical scene in a movie theater in which the history of the universe runs backwards to the Big Bang, the moment at which general relativity and quantum mechanics both came into play, and therefore the point at which our conventional model of reality breaks down.
104. NOVA: THE ELEGANT UNIVERSE, Part 3
Brian Greene shows how Edward Witten of Princeton's Institute for Advanced Study, aided by others, revolutionized string theory by successfully uniting the five different versions into a single theory that is cryptically named "M-theory," a development that requires a total of eleven dimensions.
105. NOVA: The Fabric of the Cosmos: What Is Space?
It separates you from me, one galaxy from the next, and atoms from one another. It is everywhere in the universe. But to most of us, space is nothing, an empty void. Well, it turns out space is not what it seems. From the passenger seat of a New York cab driving near the speed of light, to a pool hall where billiard tables do fantastical things, Brian Greene reveals space as a dynamic fabric.
106. NOVA: Finding Life Beyond Earth
Take a spectacular trip to distant realms of our solar system to discover where secret forms of life may lie hidden. Combining the latest telescope images with dazzling animation, this program immerses audiences in the sights and sounds of alien worlds, while top astrobiologists explain how these places are changing how we think about the potential for life in our solar system.
107. NOVA Wonders Are We Alone?
The search for extraterrestrial life is an age-old quest. But recent breakthroughs make today an era unlike any in the history of astronomy. From the exhilarating probing of our own solar system and the Kepler mission's astounding discovery of thousands of extrasolar planets, to the next-generation telescopes under development, the prospects for finding life beyond Earth have never been stronger.
108. NOVA Wonders What's the Universe Made Of?
The universe is hiding something. In fact, it is hiding a lot. Everything we experience on Earth, the stars and galaxies we see in the cosmos—all the "normal" matter and energy that we understand—make up only 5% of the known universe. Find out how scientists are discovering new secrets about the history of the universe, and why they're predicting a shocking future.
109. NOVA: Rise of the Rockets
New technologies are making rockets cheaper and more powerful than ever before. As companies like SpaceX and Virgin Galactic make space more accessible, and NASA returns to crewed spaceflight, a new era of space exploration may be on the horizon.
PBS SPACE TIME
110. Is Pluto a Planet?
You know what a planet is, right? A big round thing that orbits a star. Uh, not so fast. The surprisingly vicious debate over the planetary status of Pluto has given us a fascinating glimpse into what a scientific definition really is. And perhaps the word planet is too vague to be used as a scientific definition at all.
111. Does Gravity Require Extra Dimensions?
It's been 120 years since Henry Cavendish measured the gravitational constant with a pair of lead balls suspended by a wire. The fundamental nature of gravity still eludes our best minds - but those secrets may be revealed by turning back to the Cavendish experiment. That steampunk contraption may even reveal the existence of extra dimensions of space.
This is a map of the multiverse. Or in physics-ese, it's the maximally extended Penrose diagram of a Kerr spacetime. And in english: when you solve Einstein's equations of general relativity for a rotating black hole, the universe does not come to an abrupt halt at the bottom of the gravitational pit. Instead, a path can be traced out again but you don't end up in the universe that you started in.
113. How Luminiferous Aether Led to Relativity
As the 19th century came to a close, physicists were feeling pretty satisfied with the state of their science. The great edifice of physical theory seemed complete. A few minor experiments remained to verify everything. Little did those physicists know that one of those experiments would bring the entire structure crashing down paving the way for the physics revolution of the 20th century.
114. What's on the Other Side of a Black Hole?
Normal maps are useless inside black holes. At the event horizon - the ultimate point of no return as you approach a black hole - time and space themselves change their character. We need new coordinate systems to trace paths into the black hole interior. But the maps we draw using those coordinates reveal something unexpected - they don't simply end inside the black hole, but continue beyond.
115. How we Know the Universe Is Ancient
In astronomy we talk about billions of years like it's no big deal. But how can we be sure about timescales so far beyond the capacity for human intuition? Our discovery of what we now call deep time is very recent - as recent as our discovery of the true spatial vastness of our universe. And it came as scientists tried to measure the age of the Earth. What they found was shocking and humbling.
116. Will Wormholes Allow Fast Interstellar Travel?
From Stargate to Interstellar, wormholes are our favorite method for traveling across fictional universes. But they are also a very serious field of study for some of our greatest minds over the last century. So what's the holdup? When do we get to wormhole ourselves out of here?
117. How Black Holes Spin Space Time
If there's one thing cooler than a black hole it's a rotating black hole. Why? Because we can use them as futuristic power generators, galactic-scale bombs, and portals to other universes.
118. Strange Stars
What happens when matter can't get any denser yet somehow does? The answer - it becomes strange. Strange Stars may be the most massive stellar remnant that is just shy of forming a black hole. And they could be even cooler than black holes.
119. Was the Milky Way a Quasar? 
The Milky Way galaxy is relatively calm by the destructive standards of the rest of the Universe, and compared to its own very violent past. But just recently we discovered that its violent past was much more recent than we thought - and could even happen again.
120. How Do Quantum States Manifest in the Classical World?
This episode of space time is brought to you by the information flowing through an impossibly complex network of quantum entanglement, that just happens to mutually agree that you and I exist inside it. Oh, and Schrodinger's cat is in here too.
More programs from PBS SPACE TIME
<top>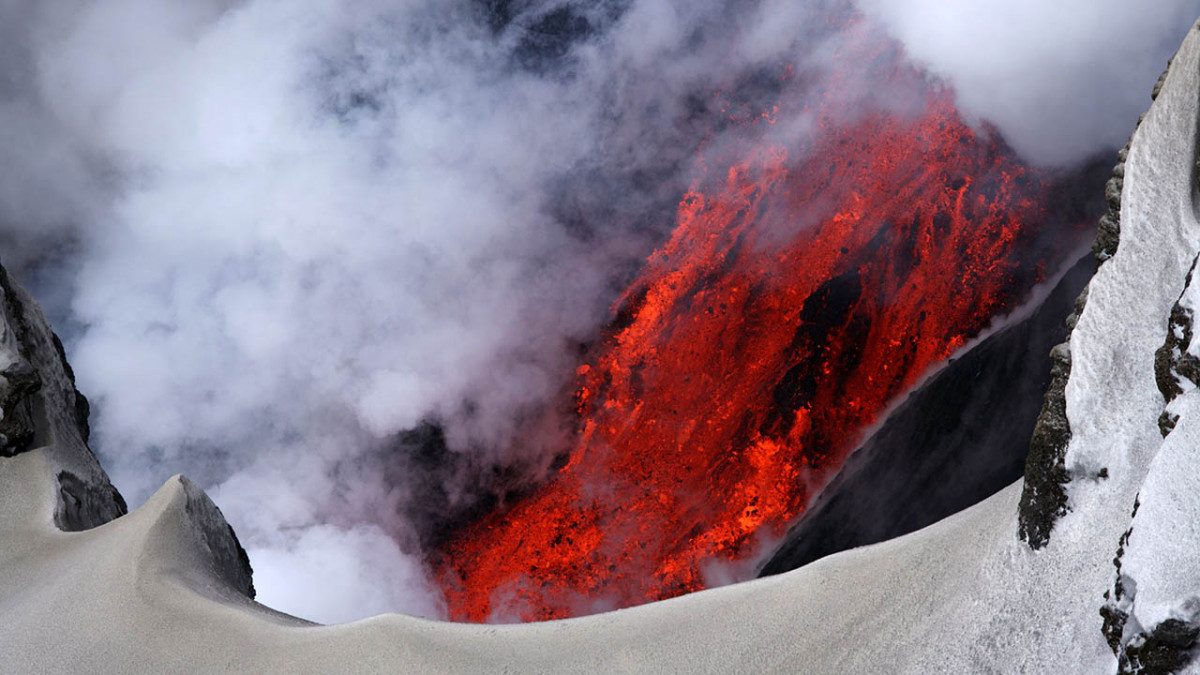 WEATHER & SEISMIC ACTIVITY
LIFE ON FIRE
121. LIFE ON FIRE: Icelandic Volcanoes, Episode 1
The 2010 eruption of Iceland's Eyjafjallajokull volcano provoked economic chaos, paralyzing air traffic for days. This eruption, however, was mild. Much more powerful volcanoes in Iceland are ready to wake up. Through spectacular aerial footage of this country, which is an accumulation of lava and ash, a maze of craters and faults, the episode tries to discern which volcano will awaken next.
122. LIFE ON FIRE: Volcano Doctors, Episode 2
Whether the Philippines, Papua New Guinea, Colombia, Chile, Italy or Iceland, each of these countries is home to active volcanoes that are a threat to the populations settled at their feet. Every day, lava, ash, gas, bombs and avalanches are likely to slide down the gaping mouths of the rock giants. To avoid disasters, volcanologists are asked to anticipate and warn.
123. LIFE ON FIRE: The Surprise Salmon, Episode 3
In Alaska, the fresh water that feeds the rivers is snowmelt from North America's highest mountains and most active volcanoes. Time and again, they erupt and poison the rivers. Scientists have only just begun to piece together what might have happened nearly 2,000 years ago, when one race of salmon faced the death of their natal river and were forced back to the open ocean.
124. LIFE ON FIRE: Phoenix Temple, Episode 4
Around the Masaya Volcano in Nicaragua, life has struggled for thousands of years to re-emerge from the ashes. Underground, vampire and other bat species have colonized the miles of tunnels created by hot flowing magma. In the crater, parakeets and vultures have made nests on cliffs exposed to toxic gases. On the flanks of this still active mountain, the vegetation has been burnt away by lava.
125. LIFE ON FIRE: Ash Runners, Episode 5
On the volcanic island of New-Britain off the coast of Papua New Guinea, a handful of animals have learned to live with the Earth's moods. When ash from a volcanic eruption invades their habitat, the choice is simple: leave or stay and adapt. In truth, it's not that easy, since volcanoes and their actions are unpredictable and each creature responds in its own way.
126. LIFE ON FIRE: Pioneers of the Deep, Episode 6
In the vast emptiness of the Pacific Ocean, tectonic movements construct or swallow islands. In the Tongan archipelago, two little-known animals have learned to cope with these ephemeral lands risen from the ocean depths: the sooty tern, a seabird that never dares wet its wings for fear of drowning, and the Alvin shrimp, a blind crustacean that manages to find its way around the abyss.
127. NOVA: Decoding the Weather Machine
Disastrous hurricanes. Widespread droughts and wildfires. Withering heat. Extreme rainfall. It is hard not to conclude that something's up with the weather, and many scientists agree. It's the result of the weather machine itself—our climate—changing, becoming hotter and more erratic. In this 2-hour documentary, NOVA will cut through the confusion around climate change.
128. NOVA: Inside the Megafire
The California wildfires of 2018 took a worrisome trend to a new extreme, claiming scores of lives and over a million acres. Scientists investigate how forestry practices, climate change, and drought may contribute to the rise of deadly megafires.
NOVA follows a team of volcano sleuths as they embark on a worldwide hunt for an elusive volcanic mega-eruption that plunged medieval Earth into a deep freeze. They look for the signature of a volcanic eruption big enough to have blasted a huge cloud of ash and sulfuric acid into the atmosphere, which chilled the entire planet. Across the globe, it turned summer into winter.
130. SCETV Special: Raging Water
"Raging Water" includes photos and footage that illustrate the damage of the hardest-hit areas, including Columbia, Clarendon County, Berkeley County, Georgetown County and Charleston. Interviews are with Columbia Mayor Steve Benjamin, former Charleston Mayor Joe Riley, S.C. Army National Guard Leader General Livingston, S.C. Department of Agriculture Commissioner Hugh Weathers, and many more.
<top>
Please note: We are making every effort to keep this list of resources updated. However, it is possible that some resources may have expired or moved to SCETV Passport, an ETV Endowment member benefit that provides extended access to quality PBS streaming video.