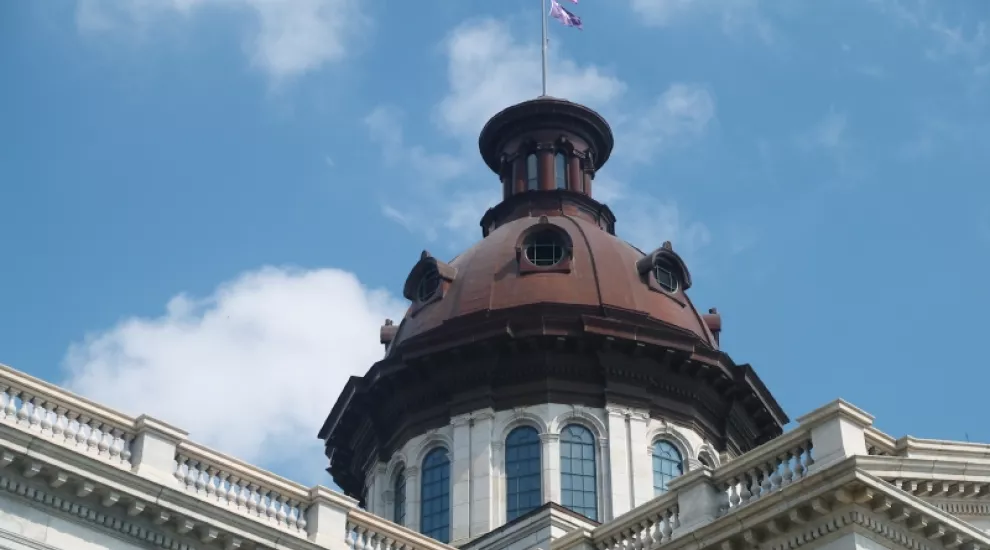 COLUMBIA, S.C. -- South Carolina ETV (SCETV) and South Carolina Public Radio (SC Public Radio) today announced coverage plans for Governor Henry McMaster's 2020 State of the State address, as well as the subsequent Democratic message.
On Wednesday, January 22, SCETV will air the 2020 State of the State address starting at 7 p.m. The telecast will include Gov. McMaster's speech, the Democratic message and interviews with various legislators. It will be simulcast in its entirety on all SC Public Radio stations, as well as on the agency's Facebook and YouTube pages.
SCETV will provide press pool coverage of the event. Media will be able to access this through a mult box on site or via satellite. The coordinates for the satellite feed are listed below. With coverage beginning at 7 p.m., the satellite feed will go live at 6:45 p.m.
As has been the case in previous years, the Democratic message will be delivered under embargo earlier in the day at 4 p.m. via the same satellite coordinates. Per the South Carolina House Democratic Caucus, the message will remain under embargo until 8 p.m.
For media members wishing to connect on-site, the mult box will be situated next to the SCETV truck, which will be located on the State House grounds near the steps of the State House on the Gervais Street side. The on-site press contact for the event will be Aimee Crouch, who can be reached by phone at 803-446-0614.
Coordinates for the satellite feed:
Galaxy 17 Ku
Intelsat
01/22/2020 1830 ET 01/22/2020 2015 ET 00:15
Txp : K14
Ch : Upper
Uplink Frequency : 14289.00 H
Downlink Frequency : 11989.00 V
Bandwidth : 18.00
FEC : 3/4
Data Rate : 18.295
Symbol Rate : 13.235
Roll Of : MPEG : MPEG-2
Modulaton : DVB-S
Modulaton Std : QPSK
Pilot On : No
Chroma Format : 4:2:0
Video Format : 1080i 60Hz
Encrypton Type :
Encrypton Code :