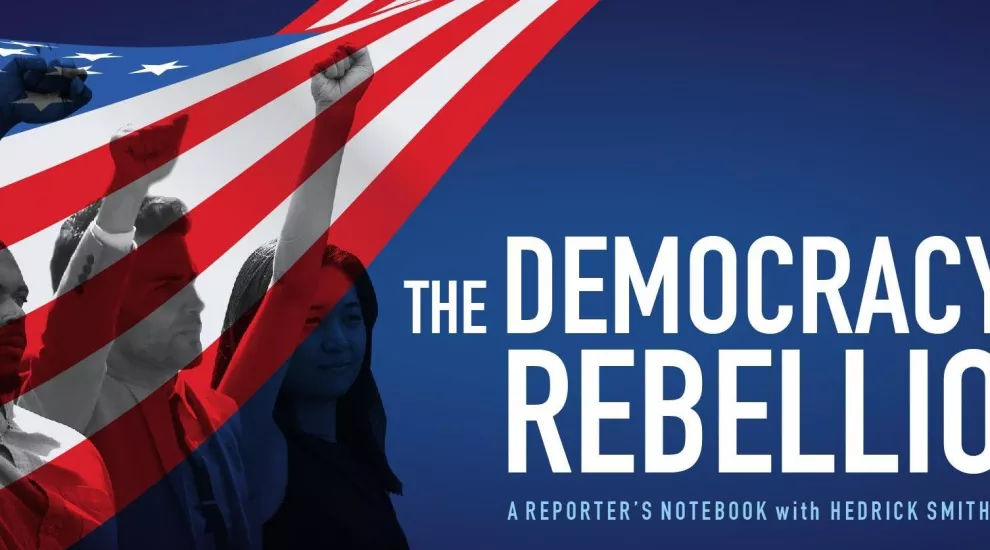 On March 19 at 10 p.m., South Carolina ETV (SCETV) will air "The Democracy Rebellion: A Reporter's Notebook with Hedrick Smith." In the one-hour film, Smith, a veteran, Pulitzer Prize-winning reporter, travels the country looking for positive stories of democratic political reform. 

Viewers will see compelling narratives of citizen movements and graphic portraits of local heroes launching local, bipartisan campaigns to restore democracy through clean elections, exposing dark money, voter protections and gerrymander reform. 

The film began premiering on PBS stations earlier this year. In conjunction with that debut, a new web resource was launched -- www.reclaimtheamericandream.org. An informational gateway aimed at helping people who want to become more engaged in the democratic process, the website features clips from the documentary, an educational discussion guide, progress reports on various issues impacting democracy and more.