(Episode #102 - Watch Full Episode)  Vivian heads to Charleston, S.C. to cook a special dinner honoring the late pioneering African American chef, Edna Lewis. At the event, she serves grits, the simple Southern staple among the many foods Lewis famously exalted.
While in Charleston, Vivian learns how a grain as humble as rice gave the port city a distinction within the sordid history of slavery. Vivian gets the chance to learn from chef B.J. Dennis, a champion of Geechee and Gullah cuisine found on the isolated barrier islands off the coast of South Carolina. Over plates of shark and grits, Vivian and Dennis discuss how Geechee and Gullah foodways and culture have shaped the menus of Charleston's black-owned restaurants. She and Dennis sit down with a group of African American chefs and food writers to herald the unsung, foundational contributions African Americans have made to Southern cuisine and discuss the term "soul food."
Vivian then ventures to Savannah, Ga. to see chef Mashama Bailey's decadent take on another porridge — rice middlins — and discuss the differences between Southern and soul food. During a visit to Edisto Island just south of Charleston, BJ Dennis takes Vivian to meet Emily Meggett, the matriarch of the Edisto Geechees, who serves up a traditional dish cooked on her wood-fired stove: crab grits. Vivian takes these lessons back to her own home and shares breakfast and a new perspective with her family.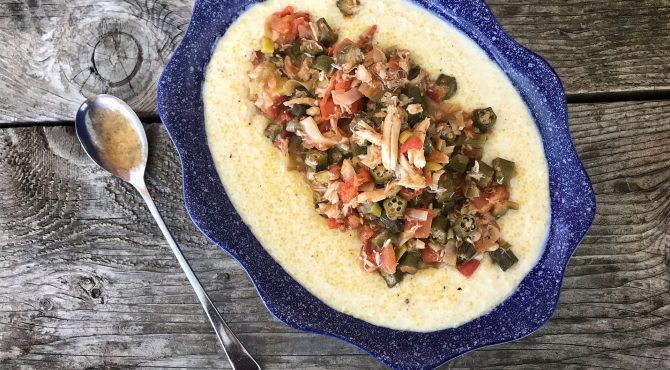 Find the recipe for Crab and Tomato Gravy over Grits at PBS Food