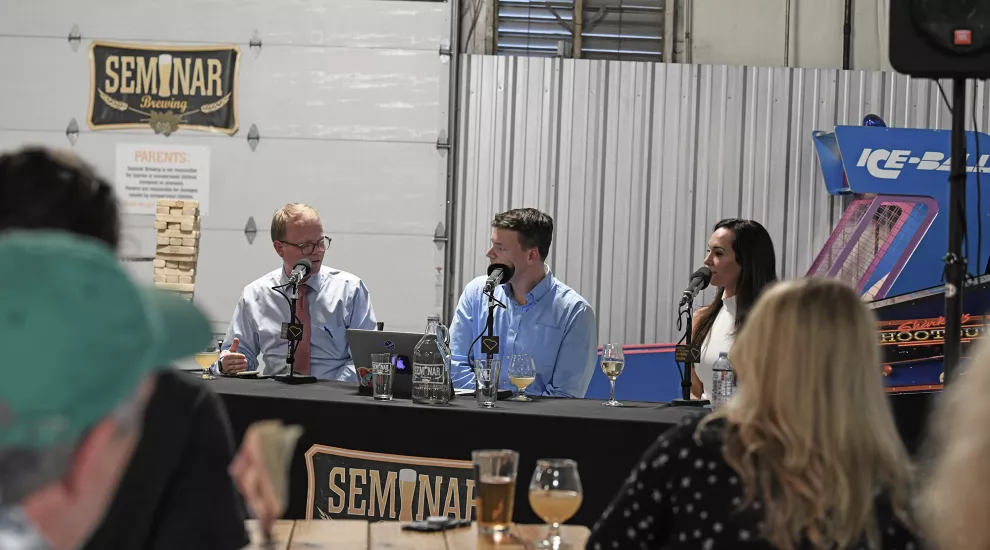 The South Carolina Lede is bringing its next live taping to Charleston! Come listen to some of the state's most prominent political journalists discussing the outcome of the South Carolina presidential primary. Join host Gavin Jackson, along with the ETV Endowment, South Carolina Public Radio and other friends of the pod, at Holy City Brewing for a look at the people and issues sure to be in your newsfeed in the busy 2020 political season.
Raise a pint and join South Carolina Public Radio, South Carolina ETV and the ETV Endowment of South Carolina for a fun and friendly political discussion. There will be swag, Did You Know trivia with Russ McKinney, a quorum call and so much more! #Ledeonthetrail
While South Carolina Lede events are FREE and open to the public, space is limited; early registration is recommended. Food and beverages are available for purchase from Holy City Brewing.