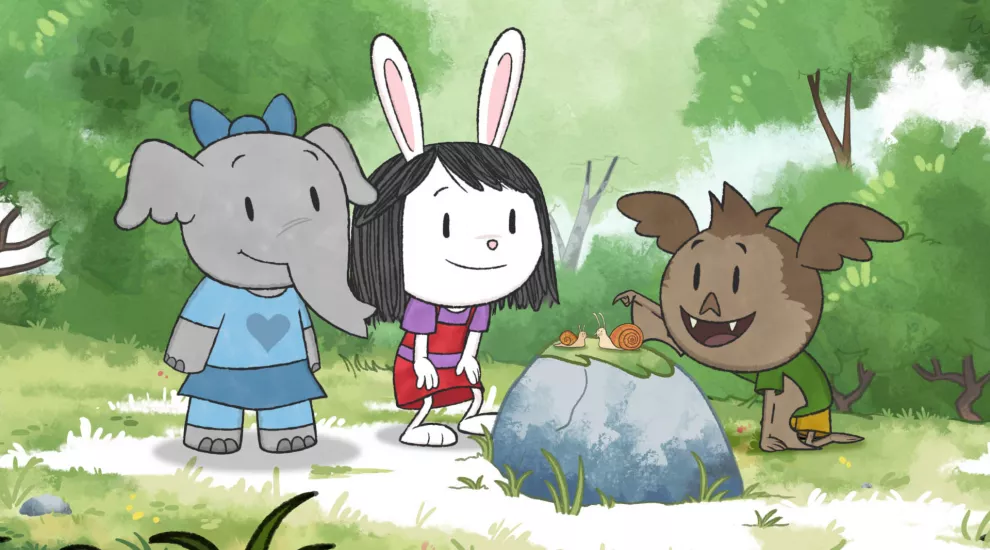 The schedule for children's programming on SCETV is changing this fall. Aimed at providing a wide variety of series addressing different curriculum areas for both older and younger kids, the revised schedule will go into effect Monday, September 7.
 
The updated schedule features a new series – Elinor Wonders Why – which follows the adventures of a very curious little bunny and her friends as they ask the questions in every little kid's mind, exploring the wonderful and amazing ways that nature is connected to our everyday lives. That program will air each day at 10:30 a.m. on SCETV and again at 1:30 p.m. on weekdays.  
These changes impact both SCETV's 24/7 kids channel – SCETV PBS Kids – and the children's programming blocks that air on the network's primary channel – ETV-HD. See the grids below for the changes.
ETV-HD
As of September 7, 2020, the SCETV PBS Kids revised schedule includes a few highlights:
Elinor Wonders Why premieres on September 7 at 10:30 AM with an afternoon repeat at 1:30 PM. Note that this show is one-hour on September 7. The regular schedule posted below will resume on September 8.
With new episodes coming in October, Curious George moves to 9:00 AM.
Clifford the Big Red Dog reboot enters daily strip at midday.
Splash and Bubbles shifts to weekends and will continue to feed on the 24/7.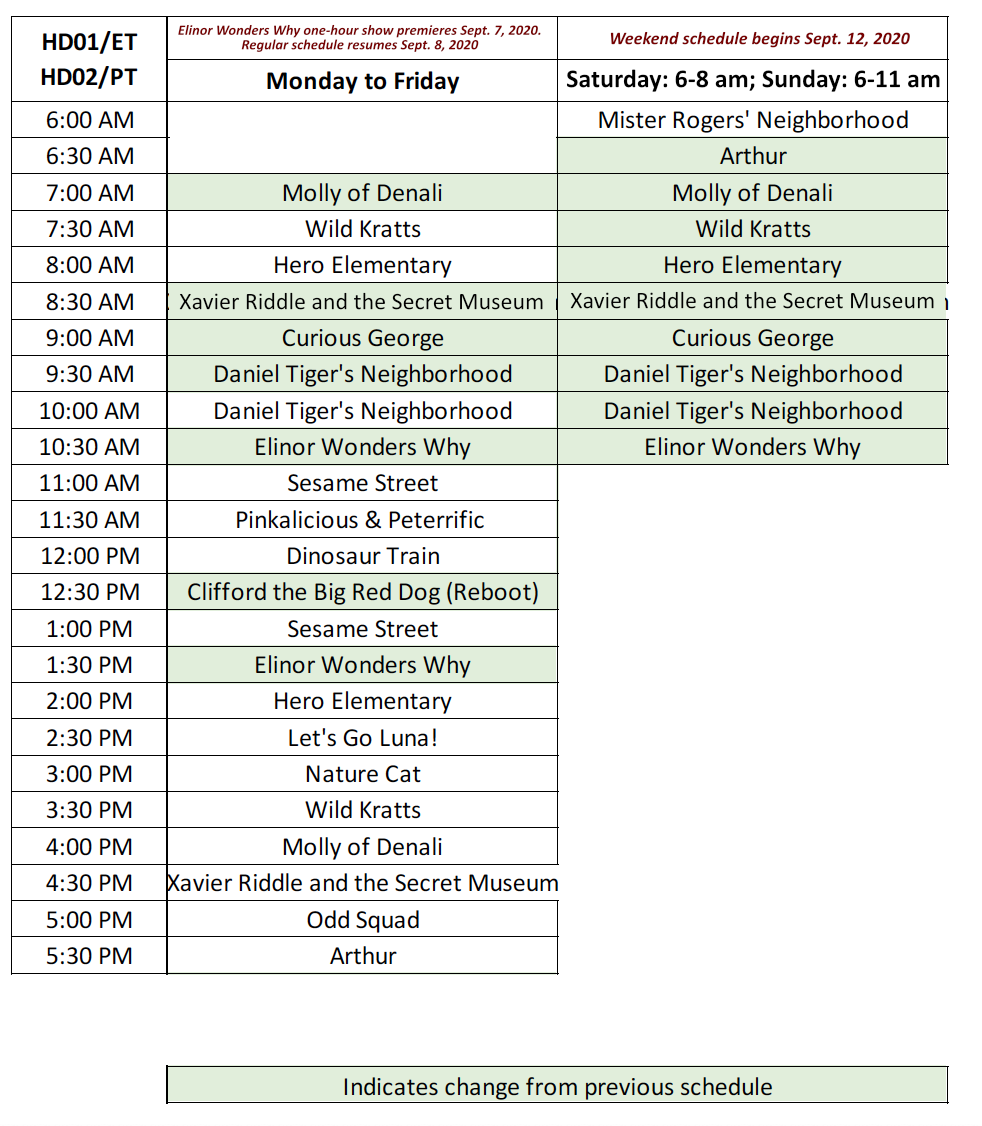 SCETV PBS KIDS
The following 24/7 schedule is effective from September 7 to October 4, 2020. Some old favorites return to the line-up like WordWorld, Sid the Science Kid, and Martha Speaks. Note: Caillou, Classic Clifford the Big Red Dog, and Esme & Roy are only available on the weekends.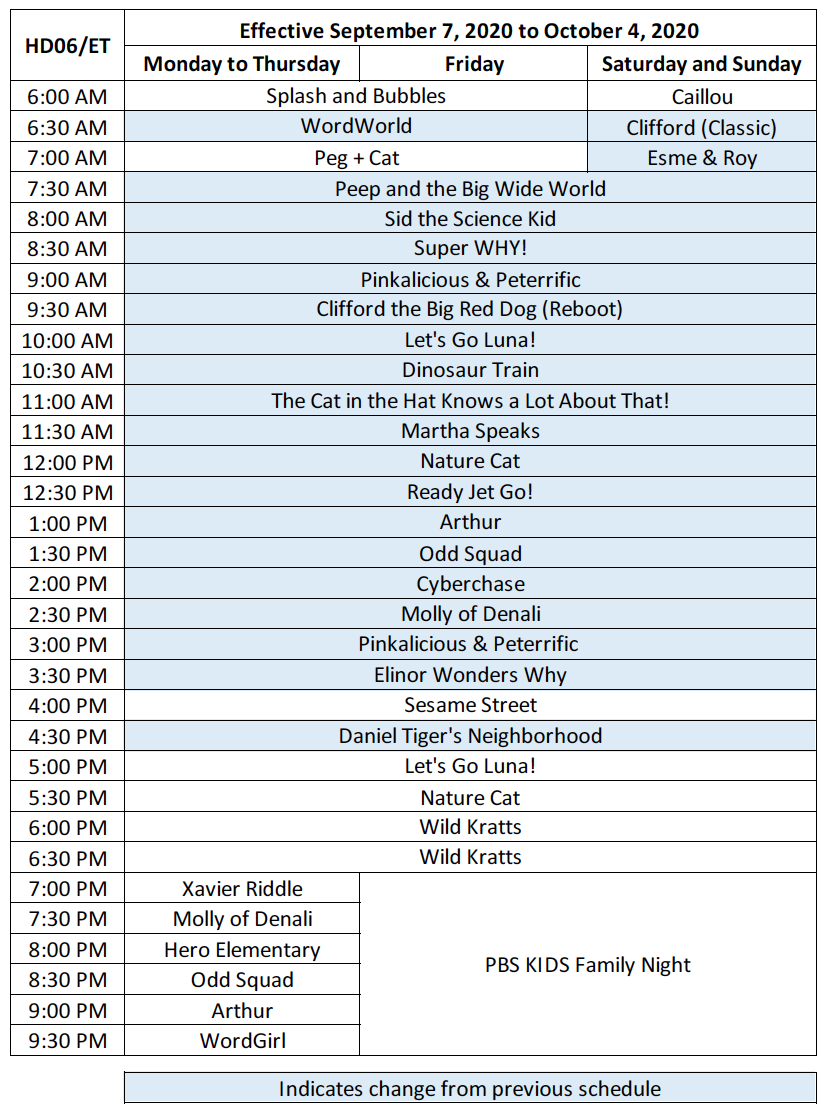 The following 24/7 schedule is effective October 5, 2020. On October 5, Curious George joins 24/7 schedule from 5:00-6:00 PM.