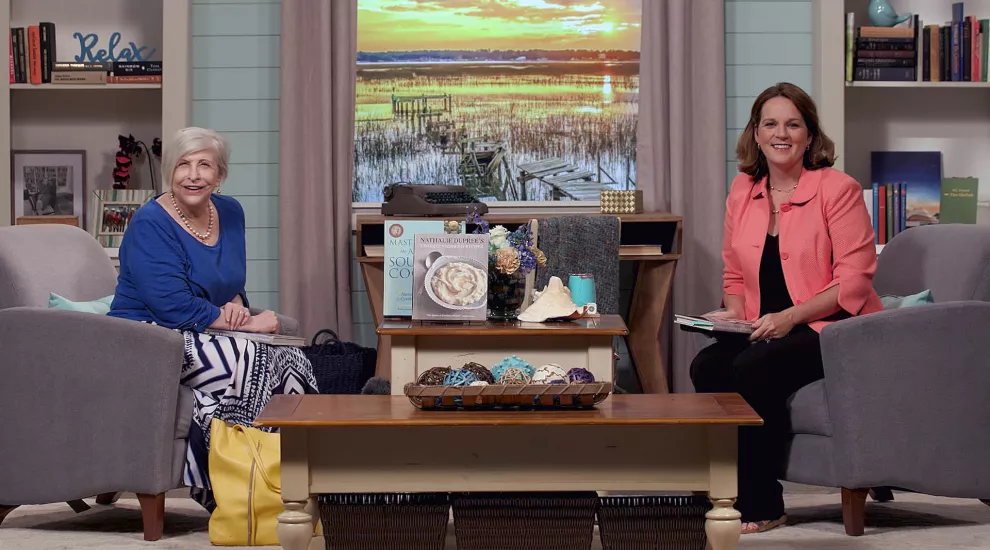 Nathalie Dupree is one of the all-time greats when it comes to the cooking world. She has published at least 14 cookbooks, all of which involve stories, recipes, and a little bit of what I like to call southern charm. This week, Dupree sits down with us to talk about how she masterfully combined stories with recipes to make her most recent book a hit. Along with writing this book, Dupree struggled with her family's acceptance of the stories she decided to share.
I particularly enjoyed some of the stories that she tells us during this interview such as about her father's reactions to her writing and her cooking show bloopers. As her name grew, and Dupree traveled, doing multiple shows, one thing she tried very hard to do each time was find local produce, so it was easier for people to find.
Dupree keeps us hanging with a little foreshadowing of possibly another book, "dangling her pearls" as she refers to it.
I really enjoyed this interview and my daughter enjoyed the stories in the book, which we read before bedtime the week before the interview. Join us this week on By The River as we sit down with the Queen of Southern Cuisine.