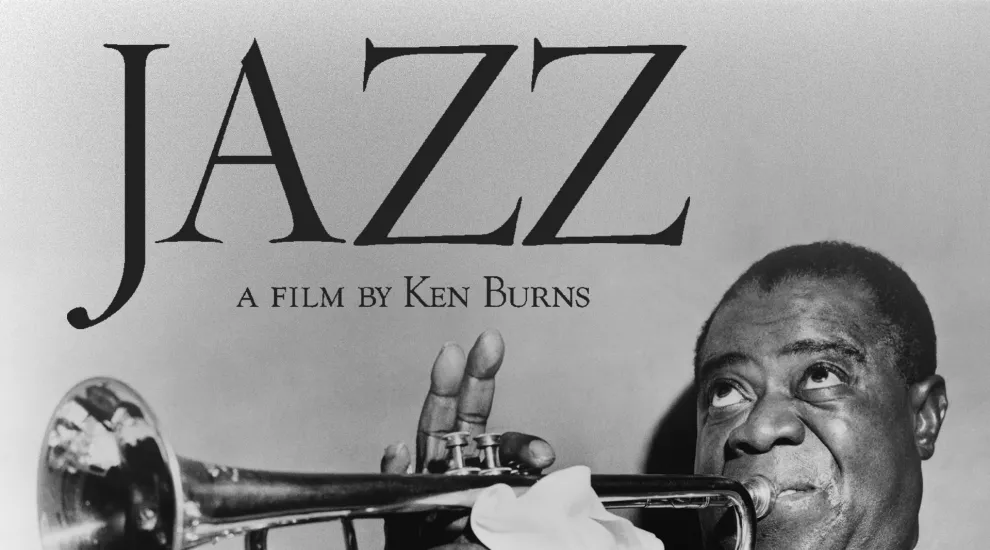 Check out these upcoming programs in January.
To view the full TV schedule, visit scetv.org/tv-schedule. Use the TV schedule to search for upcoming programs, air times and short descriptions. The program highlights are subject to change. Check the schedule at scetv.org/tv-schedule or on the SCETV app to confirm program times.
*Denotes New Program/Episode
Watch SCETV Live on our website. Visit scetv.org, click "Watch" on the top bar, and then "SCETV Live" in the menu.

PBS KIDS
How to watch
A week of all new ODD SQUAD episodes – January 18-22
Head "Down Under" with The Big O and the Mobile Unit as they join forces with two Australian agents to stop "The Shadow" from causing worldwide oddness. Five new episodes premiere beginning Monday, January 18, with an epic ODD SQUAD reveal on Friday, January 22.
Also in January, look for new episodes of CLIFFORD THE BIG RED DOG (January 4-8), HERO ELEMENTARY (January 4-7), and SESAME STREET (January 18 & 25).

What Not to Miss in January on SCETV
All Creatures Great and Small on Masterpiece*
James Herriot's adventures as a veterinarian in 1930s Yorkshire get a glorious new adaptation in All Creatures Great and Small, a seven-part series based on his beloved books. See the highly-anticipated new series Sundays, January 10 – February 21, 2021 on MASTERPIECE on SCETV. Also, All Creatures Great and Small has been renewed for a second season! Learn more.
Starring Nicholas Ralph as James Herriot, along with Samuel West, Callum Woodhouse, Anna Madeley and Rachel Shenton! Premieres Sunday, January 10 at 9 p.m. on SCETV.

Local Interest Programs
Palmetto Scene          Thursdays 8 p.m. and Sundays 1 p.m. (new season)
Palmetto Scene delivers South Carolina-focused stories and explore issues like on health, technology, culture and politics.
This Week in South Carolina Fridays at 7:30 p.m. & Sundays at 11:30 a.m.
This Week in South Carolina highlights one topic each week with political leaders, newsmakers and policy makers in our state. Gavin Jackson, South Carolina ETV's news and public affairs reporter, hosts the weekly public affairs program.
Making It Grow          Tuesdays at 7 p.m. (new season, beginning, Jan. 19)
The Emmy Award-winning Making It Grow is a live, interactive call-in program produced by ETV and Clemson University. Host Amanda McNulty from Clemson Extension along with Clemson Extension Resource Agent Terasa Lott and featured guests focus on gardening topics, while highlighting interesting places and products from around the state.

Local/National Programming
1/7      8:30 p.m.        By the River - Whitney McDuff: The Lollie Tree
By The River presents in-depth interviews with South Carolina authors and poets.
1/7      10:30 p.m.      Carolina Stories: Dizzy Gillespie: From the Be to the Bop
Much of America's blues and jazz influences are deeply rooted in the rhythms and melodies of the rural South. One artist who has greatly contributed to these genres' continued popularity is South Carolina's own John Birks "Dizzy" Gillespie. Noted as one of the greatest jazz trumpeters of all time, Gillespie's complex style and compositions were difficult to copy.
1/14    8:30 p.m.        By the River - Elise Blackwell: The Lower Quarter
By The River presents in-depth interviews with South Carolina authors and poets.

Friday Night Programming
1/15    9 p.m.             In Concert at the Hollywood Bowl - Musicals and The Movies*
Listen to Kristin Chenoweth sing "Over the Rainbow" with Kevin Stites, Audra McDonald performs "Moon River" with Bramwell Tovey while Sutton Foster sings Bernstein's "On the Town" with Brian Stokes Mitchell along with Gustavo Dudamel and the LA Phil.
1/15    10 p.m.            Great Performances: The Magic Of Callas*
Explore the legacy of superstar Maria Callas in this documentary detailing her 1964 comeback at London's Royal Opera House in "Tosca," featuring insights from fans including Rufus Wainwright and opera stars Thomas Hampson and Kristine Opolais.
1/22    9 p.m.             In Concert at the Hollywood Bowl- Hecho En Mexico (Made in Mexico)*
This episode features beloved Mexican and Mexican American artists with Gustavo Dudamel and the LA Phil: Rodrigo y Gabriela, Natalia Lafourcade and La Santa Cecilia, Los Angeles Azules with YOLA (Youth Orchestra Los Angeles) and Paolo Bortolameolli.
1/22    10 p.m.            Great Performances: The Magic Of Horowitz*
Experience legendary pianist Vladimir Horowitz's 1986 Russian homecoming for a sold-out concert of personal favorites, featuring commentary from former manager Peter Gelb and virtuoso pianists Martha Argerich and Daniil Trifonov.
1/29    9 p.m.             In Concert at the Hollywood Bowl - Jazz At the Hollywood Bowl*
See Dianne Reeves perform with Brazilian musician Ivan Lins, as well as Chucho Valdes, Kamasi Washington and Cecile McLorin Salvant. Watch Herbie Hancock, Carlos Santana, Wayne Shorter, Marcus Miller and Cindy Blackman Santana (a.k.a. Mega Nova) jam.
1/29    10 p.m.            Lidia Celebrates America: A Salute to First Responders*
Join Chef Lidia Bastianich on a trip across the country to visit those serving on the front lines. From coast to coast, Lidia follows dedicated first responders, military and medical workers, and sees the prominent role food plays in their lives.

New series
1/09    2:30 p.m.        Kitchen Queens: New Orleans
From James Beard Award-winners to a bumper crop of talented women at the helm of local restaurants, KITCHEN QUEENS: NEW ORLEANS shares food and stories from chefs with roots in Creole New Orleans, Louisiana Cajun country, Italy, Vietnam and Latin America. All of the dishes in the 26-part series were shot on location.
1/10    3 p.m.             Legacy List with Matt Paxton (Season 2)
Legacy List with Matt Paxton is a compelling new one-hour series about our homes, the hidden treasures, heirlooms and the precious memories attached to those items. As millions of Baby Boomers downsize their own homes or settle the estates of family members, they will discover the most important museum in the world is in their family home.
1/23    10:30 a.m.       American Woodshop (Season 28)
The American Woodshop with Scott Phillips guides us through the creations of many unique pieces, from spice cabinets to decorative picture frames and mirrors to a plantation table. Of course all things you can make at your woodshop at home.
1/25    7:30 p.m.        Field Trip with Curtis Stone (Season 2)
In FIELD TRIP WITH CURTIS STONE, chef Curtis Stone embarks on a global culinary journey to explore the spirit and passion of the destinations which inform the menu at Maude, his Michelin-starred restaurant in Beverly Hills. Curtis and friends travel to Australia, Italy, Spain and California, hunting pheasants, herding cattle and diving for pearls as they track the delicacies Curtis serves in his restaurant to their source.

Check out shows from PBS
1/5      8 p.m.             Finding Your Roots* new episodes. Episodes repeat Sundays at 4 p.m.
For more than a decade, renowned Harvard scholar Henry Louis Gates, Jr. has helped to expand America's sense of itself, stimulating a national conversation about identity with humor, wisdom, and compassion. Professor Gates has explored the ancestry of dozens of influential people from diverse backgrounds, taking millions of viewers deep into the past to reveal the connections that bind us all.
1/5      9 p.m.             PBS American Portrait – weekly for 4 weeks on Tuesdays
PBS American Portrait, a national storytelling project aligned with PBS's 50th anniversary celebration, invites America to participate in a national conversation about what it really means to be an American today. To answer this question, PBS and its partners are collecting photos, videos and text submissions from across America to capture the state and spirit of our nation. Share your story now.
1/6      10 p.m.            When Disaster Strikes* weekly episodes for 3 weeks on Wednesdays
See the mechanics of disaster relief from the heroes responding on the ground. Government leaders, humanitarians and survivors tell their extraordinary personal stories of determination and hope.
1/7      9 p.m.             Jazz – weekly for 10 weeks on Thursdays
Jazz has been called the purest expression of American democracy; a music built on individualism and compromise, independence and cooperation. Ken Burns follows the growth and development of jazz music from the gritty streets of New Orleans to Chicago's south side, the speakeasies of Kansas city and to Times Square.
1/10    5 p.m.             Codeswitching: Race and Identity in the Suburban Schoolhouse*
At daybreak, thousands of African American students shuttle from the inner-city to white suburban schools in the greatest voluntary experiment in desegregation and academic opportunity. Participants speak of feeling like imposters, stuck in a state of not fully belonging in either place, exacerbated by the social media circles that enshroud them. Teen girls, estranged from suburban classmates and ostracized in their own neighborhoods, grapple with insipid racism and isolation. They default to "code switching" to fit in. The boys also feel pressured to "act white" or "act more black," and struggle to span home life and school culture, but benefit from the trope of the scholastic athlete-hero. For the earlier generation of busing participants, the program was largely considered a fluid path forward, any downsides just a tax paid for a better education. Animation and an original score add to the appeal of this character-based narrative.
1/10    9 p.m.             All Creatures Great and Small*
James Herriot's adventures as a veterinarian in 1930s Yorkshire get a glorious new adaptation in All Creatures Great and Small, a seven-part series based on his beloved books. See the highly-anticipated new series Sundays, January 10 – February 21, 2021 on MASTERPIECE on SCETV. Also, All Creatures Great and Small has been renewed for a second season! Learn more.
1/11    9 p.m.             American Experience: Codebreaker*
The Codebreaker reveals the fascinating story of Elizebeth Smith Friedman, the groundbreaking cryptanalyst whose painstaking work to decode thousands of messages for the U.S. government would send infamous gangsters to prison in the 1920s and bring down a massive, near-invisible Nazi spy ring in WWII.
1/17    5 p.m.             Martin Luther King Jr. Celebration Concert with the Cleveland Orchestra
The Cleveland Orchestra with the Martin Luther King Jr. Celebration Chorus perform.
1/17    8 p.m.             Miss Scarlet and The Duke on Masterpiece*
Kate Phillips (Peaky Blinders) stars in a six-part mystery as the headstrong, first-ever female detective in Victorian London. Stuart Martin (Jamestown) plays her childhood friend, professional colleague, and potential love interest, Scotland Yard Detective Inspector William Wellington, a.k.a., The Duke.
1/18    9 p.m.             American Masters: How it Feels To Be Free*
Based on the book "How It Feels To Be Free: Black Women Entertainers and the Civil Rights Movement" by Ruth Feldstein, the film tells the story of how these six pioneering women broke through in an entertainment industry hell-bent on keeping them out. The film highlights how each woman — singer, dancer and actress Lena Horne; jazz vocalist, songwriter and actress Abbey Lincoln; Tony-winning actress, singer and model Diahann Carroll; jazz, blues and folk singer Nina Simone; actress and model Cicely Tyson; and actress Pam Grier — harnessed their celebrity to advance the civil rights movement.
1/24    5 p.m.             Marriner Eccles: Father of the Modern Federal Reserve
Marriner Eccles was one of the premier economic thinkers of his time. The Chairman of the Federal Reserve under Presidents Roosevelt and Truman, Marriner was integral to the economic policies of the 1930s and '40s; he was a staunch advocate for the independence of the nation's central bank, and a voice of the New Deal.
1/31    5 p.m.             Life After Sight*
Meet three resilient individuals facing vision loss, and explore the steps they are taking to navigate an everchanging world.
1/31    5:30 p.m.        Art of Aging Well*
Features practical tips, real-life success stories and the latest from leading medical experts on aging, while giving older adults the insights and inspiration they need to live healthier, more satisfying lives.
1/31    10 p.m.            The Long Song on Masterpiece*
This three-part miniseries based on Andrea Levy's award-winning novel about the end of slavery in Jamaica follows July (Tamara Lawrance), an indomitable, young slave who works on a sugarcane plantation with her detestable mistress, Caroline Mortimer (Hayley Atwell). Their lives change with the arrival of a new overseer, Robert Goodwin (Jack Lowden) who sets out to improve life on the plantation.