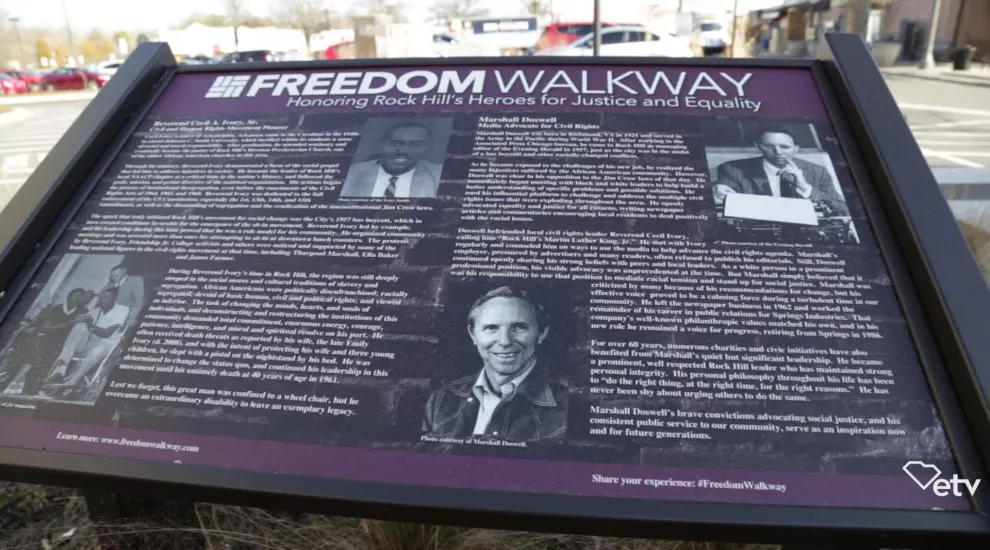 Established June 10, 2008 by the United Nations, the World Day of Social Justice is an international day recognizing the need to promote social justice. This includes addressing issues like poverty, exclusion, gender equality, unemployment, human rights, and social protections. The 2020 theme is "Closing the Inequalities Gap to Achieve Social Justice."
We want to highlight a few South Carolinians and organizations who have been or continue to serve as advocates for social justice issues.
 
Seeking Common Ground
Cardinal Joseph Louis Bernardin was born in 1928 in Columbia, South Carolina, where there were not many Catholics. In 1952, Bernardin was ordained a priest in the Diocese of Charleston. Bernardin sought common ground with other faiths on divisive issues such as abortion, nuclear disarmament, anti-poverty efforts, and social justice.  Bernardin was given the Medal of Freedom by President Clinton. "Bernardin Way" is a street in Columbia near Providence Hospital named for him.

Fighting for Equality and Justice through Journalism
Marshall Doswell came to Rock Hill as the Managing Editor of The Evening Herald in 1957. After living in South Carolina for a short time, he was made aware of the racial division and tension that existed here. Knowing the power of the press, Doswell felt called to use his position to advocate for equality and change. At the time, Doswell's belief in equality was not commonplace. His advocacy for racial justice was perceived as progressive and radical.
Advocating for Children
Marian Wright Edelman is founder and President of the Children's Defense Fund, the nation's strongest advocacy group for children and families. Born in 1939 in Bennettsville, South Carolina, she attended Spelman College and Yale Law School. In the sixties, she was active in the civil rights movement in Mississippi and worked with Martin Luther King and Robert Kennedy to assist poor people.

Offering Support to the LGBTQ+ Community
The Harriet Hancock Center is the only LGBTQ+ facility in South Carolina. Providing a myriad of resources, programs, and events for the community, the center wants those who struggle with their sexual orientation and their families to have a safe place to call home in the palmetto state.  Jessica Jarman, a program administrator at the Harriet Hancock Center, says, "Having the center and having these programs is really helpful because as a layperson it can be very difficult to try and find these very limited resources".
For more stories on social justice advocates, visit the following media on Knowitall.org.
SCETV Digital proudly produces original, digital content about life in South Carolina. Find us online on scetv.org, the SCETV App, YouTube, iTunes, and other online platforms.