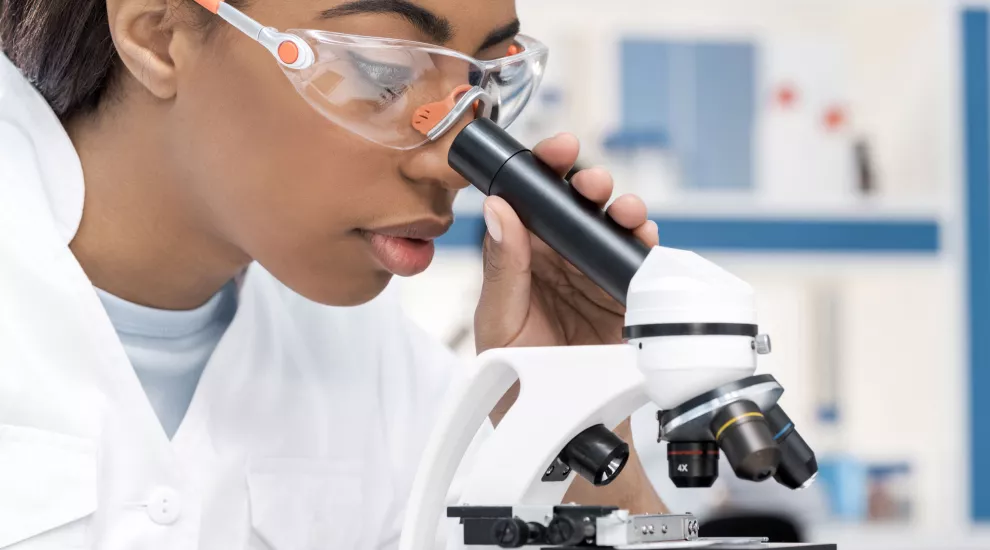 There has been a significant gender gap throughout the years in the areas of science, technology, engineering and mathematics (STEM) all over the world. Women have made tremendous progress, but still remain under-represented in these fields. On December 22, 2015, the United Nations General Assembly adopted a resolution to establish an annual International Day to recognize the critical role women and girls play in science and technology communities.
We want to highlight a few South Carolina women, both historic and contemporary.
Pioneer in Medicine
Dr. Anne Austin Young was born in Cross Hill, South Carolina, and graduated from Presbyterian College as the school's first female valedictorian. She then went on to medical school, graduating with top honors, during the early 1900s when such an aspiration provided many obstacles for young women. Dr. Young would go on to become a leading OBGYN in Anderson, delivering 10,000 babies in her career.
 
Computer Science
Dr. Shaundra Daily is a professor in the human-centered computing department at Clemson University. Her work focuses on affective computing (technology that can sense and respond to human emotion) and finding ways to broaden the STEM talent pipeline. She designed a software program called VEnVI that teaches kids computer programming through dance. Visit venvi.org to learn more.
Marine Biology
Meet Nora Blair, the Quality Operations Manager at Charles River. Nora always had a love for science as a young girl and focused on marine biology at the College of Charleston.
Biomanufacturing
Dana Moore works at IMCS as a biomanufacturing associate. Dana's love for science started while she was a student at the Governor's School of Virginia. She dreaded taking a physics class, but discovered physics was really cool. During her college years, she explored a variety of possible career options, and finally realized her passions were in research.
For more stories on women, visit the following collections on Knowitall.org.
SCETV Digital proudly produces original, digital content about life in South Carolina. Find us online on scetv.org, the SCETV App, YouTube, iTunes, and other online platforms.