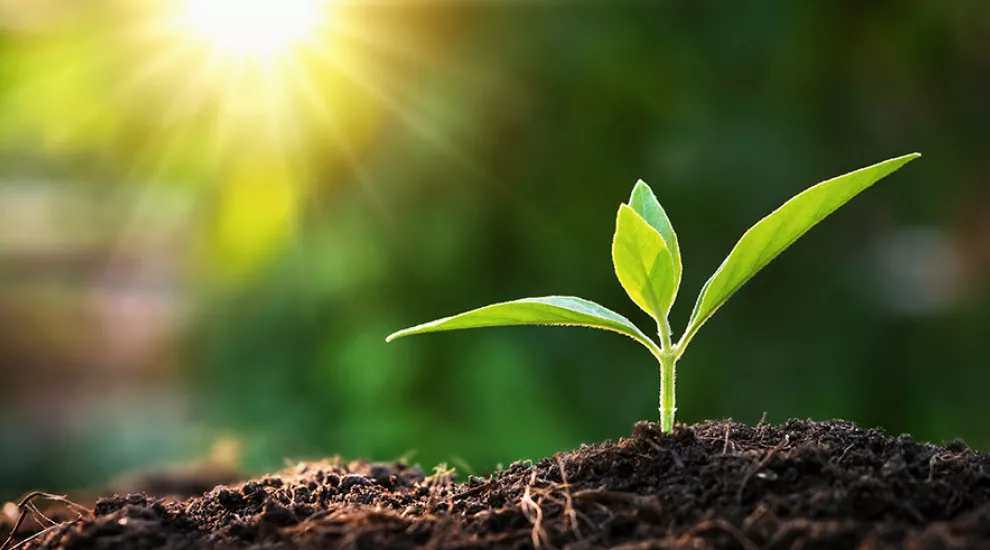 Like many of you, SCETV Education engaged in robust reflection on lessons learned from 2020, in preparation for another unprecedented year. In 2020 we responded to the pandemic and interruptions to learning due to technology. And as with many other state agencies, businesses, families, and individual citizens, our division ended the year with clearer priorities, stronger resolve, and newly realized talents.
In 2021 we are committed to growth, in our agency and the State's landscape in general. Keep reading to learn more about our evergreen projects, new blooms, and opportunities to plant together.
We maintain our commitment to our evergreen initiatives in 2021 and hope that you will continue to interact with them.
Carolina Classrooms – In 2021, we continue to produce educational stories showcasing talent and unpacking critical issues in our state. We are also excited to continue our partnerships with state and community organizations doing the work of improving educational outcomes and our overall landscape.
KnowItAll.org – KnowItAll.org will continue to grow in 2021! In addition to platform updates, we will continue to add content and lessons. We also invite you to create content for KIA as well. At some point, we hope that KIA will liken itself to the Angel Oak…massive and here to stay!
We are also excited about our early blooms:
At-Home Learning- The new season of At-Home Learning begins on February 1st at 1:00pm on your main ETV channel. This season will include newly recorded teacher lessons and educational content. If you use on-air broadcasts in your lesson plans, please reach out to us and let us know how we can helpful regarding scheduling and support.
Datacasting – Datacasting grew longer on the vine in 2020 and it is budding at this very moment. Very soon over 100 receiver kits will be distributed in partner districts and participating students will be able to access educational content without using the Internet. We look forward to observing the outcomes. Could it be that datacasting is our rose in concrete?
CEEAAS 2021 Equity in Education Conference – This year, SCETV Education is partnering with CEEAAS in support of the 2021 Equity in Education Conference (virtual). This conference provides safe space, resources and strategies for educators interested in anti-racist education and culturally sustaining pedagogy. This year's keynote speakers are Dr. Jamilla Lyscott and Dr. Dywanna Smith. Other presenters are K-12, collegiate, and community educators in South Carolina. Registration is open until January 12th. We hope to see you there!
As we plant new seeds, we will be sure to keep you in the loop. If there are ways in which you or your organization would like to partner with SCETV Education to plant, cultivate, and grow, don't hesitate to reach out. We hope that you will join us in creating and sustaining educational resources and opportunities that can help us all grow!
What 2021, first-quarter blooms are you excited about? Please let us know what you are anticipating and/or share your blooms when they manifest.
Happy New Year, South Carolina… We look forward to creating more beautiful places and smiling faces in 2021!