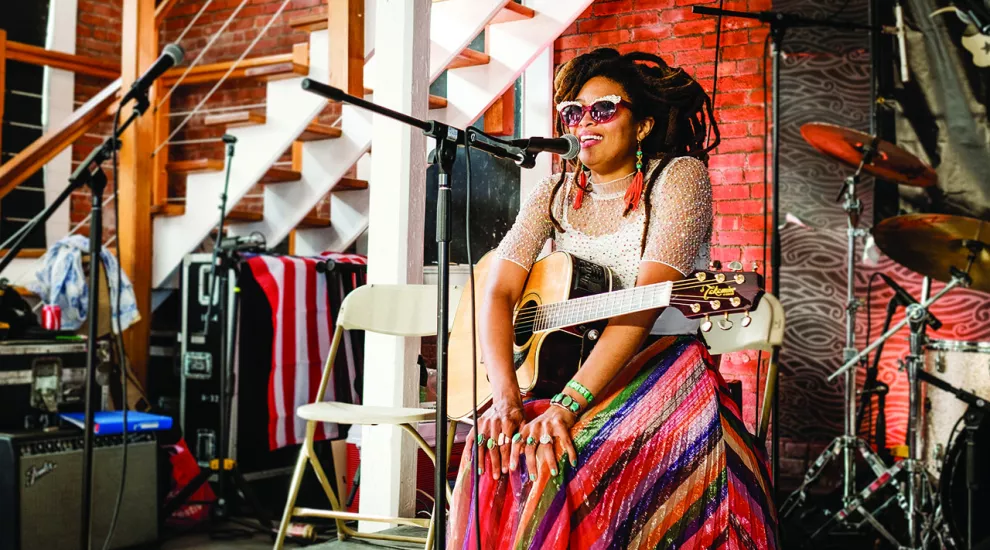 Dear Viewers and Listeners:
This month SCETV is proud to offer the fourth national season of Reel South. Hosted by Valerie June, this anthology series showcases documentaries rooted in the tradition of Southern storytelling, highlighting diverse Southern voices, topics, and points of view.
Another national special, While I Breathe, I Hope, follows native son Bakari Sellers during his 2014 campaign for S.C. Lieutenant Governor, shedding light on what it means to be a young African-American politician in the South. After the special airs, Sellers sits down in the SCETV studios to discuss the impact of the film.
Notable PBS premieres include Les Misérables, a faithful retelling of one of the world's most beloved stories; Reconstruction: America After the Civil War, hosted by Henry Louis Gates Jr.; and the three-night live miniseries Nature: American Spring Live, a look at various ecosystems as spring arrives.
SC Public Radio debuts Women Vision SC, a program that focuses on issues affecting women throughout the state and the nation and a new generation of young people pursuring public service for their communities and the state at large. Produced and hosted by former SCETV president Linda O'Bryon, segments of the interviews are broadcast Tuesday–Thursday; listeners can hear full-length interviews online at southcarolinapublicradio.org. Also new to the radio schedule are The Moth Radio Hour, which features storytellers on stage spinning true tales without notes or scripts; and Radiolab, a lighthearted look at the world of science.
Stay informed and be entertained by SCETV and SC Public Radio's programming this month, thanks to the generous support of viewers such as you.
Anthony Padgett
President & CEO
SCETV and SC Public Radio