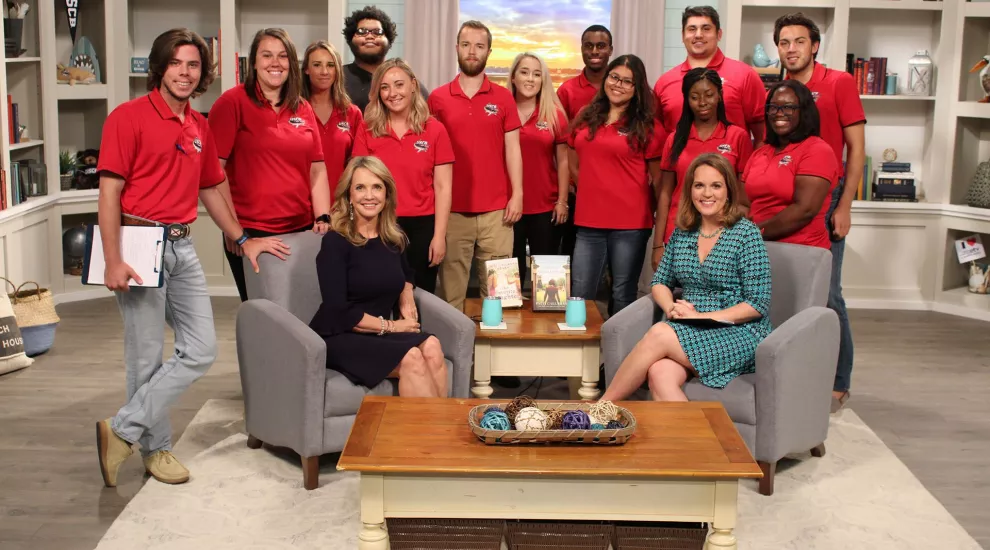 Season two of By The River is packed with a list of exciting authors; and this week the star of the show is Patti Callahan Henry, New York Times bestselling author of fifteen books, including "Becoming Mrs. Lewis: The Improbable Love Story of Joy Davidman and C.S. Lewis."   
Viewers will fall in love with this author from the start because of her warm, friendly spirit and genuine passion for writing.  Henry is a natural storyteller and had us hooked on the set, before, after and during our recording. 
What's so fascinating is learning of her deep research into her historical fiction book and the admiration she developed for Joy Davidman.  It's evident she formed a strong connection with Davidman, which is clear in her writing but also in her conversation about the research process.
Another standout of Henry is the credit she gives her fellow authors for helping her to get where she is today as a writer.  You can tell she takes their friendships seriously. She praises them all for supporting her, mentoring her and telling her when it's not quite right.
Henry also takes time talking about her latest book, "The Favorite Daughter," which was released this summer.
We know you'll enjoy this show- and look forward to seeing you By The River.
By The River airs Thursday nights at 8 p.m. on SCETV and is a collaboration with USC Beaufort.  The show is produced by students and staff of the university and hosted by ETV's Holly Jackson.