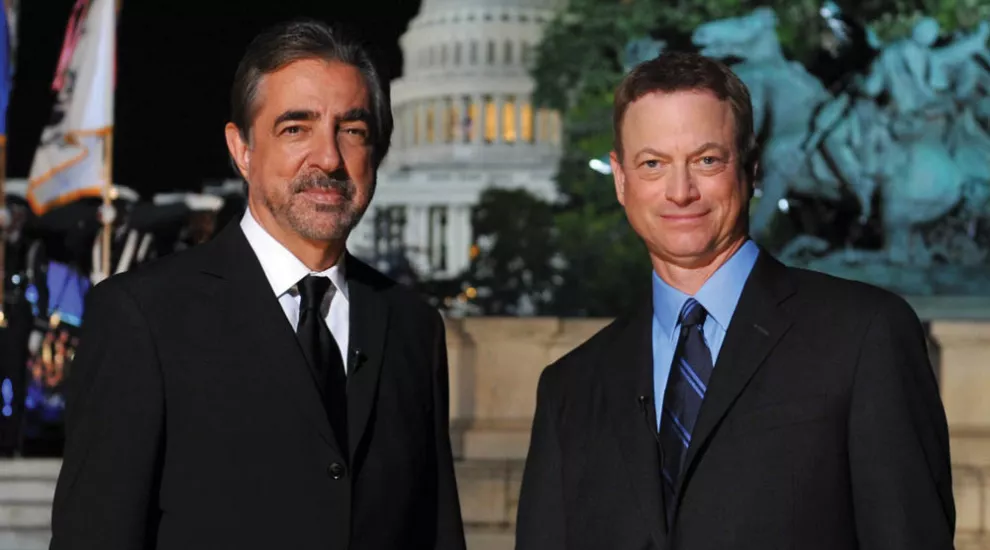 INDEPENDENT LENS "Out of State" 
(Monday, May 6, 10:00-11:00 p.m. ET)
Shipped thousands of miles away from Hawaii to a private prison in the Arizona desert, two native Hawaiians discover their indigenous traditions from a fellow inmate serving a life sentence.
EMILIO & GLORIA ESTEFAN: THE LIBRARY OF CONGRESS GERSHWIN PRIZE FOR POPULAR SONG 
(Friday, May 3, 9:00-10:30 p.m. ET)
An all-star tribute to Emilio and Gloria Estefan, the 2019 recipients of the Library of Congress Gershwin Prize for Popular Song and the first married couple or musicians-songwriters of Hispanic descent to receive the honor.
INDEPENDENT LENS "Harvest Season" 
(Monday, May 13, 10:00-11:30 p.m. ET)
Spend an agricultural year in Napa Valley and meet the unsung people who play a critical role in making some of the world's most celebrated wines, yet whose stories have largely gone untold.
AMERICAN MASTERS "Robert Shaw – Man of Many Voices"
(Friday, May 17, 10:00-11:00 p.m. ET)
Trace the journey of one of America's greatest choral music conductors. With no formal training, Robert Shaw was legendary for his interpretations of classical music's choral masterpieces and inspired generations of musicians with the power of music. Directed by Pamela Roberts and Peter Miller.
INDEPENDENT LENS "Wrestle" 
(Monday, May 20, 10:00-11:30 p.m. ET)
Meet four Alabama high school wrestlers facing challenges on and off the mat. Along with their coach, they grapple with obstacles that jeopardize their success but, despite the odds, these young men pursue their goals with humor and courage.
KOREA: THE NEVER-ENDING WAR 
(Monday, May 27, 9:00-11:00 p.m. ET)
A documentary shedding new light on a geopolitical hot spot. Often considered a "forgotten war," the Korean War was an important turning point in world history that still reverberates today.
30TH ANNIVERSARY: NATIONAL MEMORIAL DAY CONCERT 2019
(Sunday, May 26, 8:00-9:30 p.m. ET)
The 30th annual broadcast of this night of remembrance honors the service and sacrifice of our men and women in uniform, their families at home and all those who have given their lives for our country.
LIGHT FALLS 
(Wednesday, May 29, 10:00 p.m.-12:00 a.m. ET)
Join Brian Greene and an ensemble cast as they trace Albert Einstein's journey to uncover the General Theory of Relativity with state-of-the-art animation, an original orchestral score and innovative projection techniques in this theatrical special.