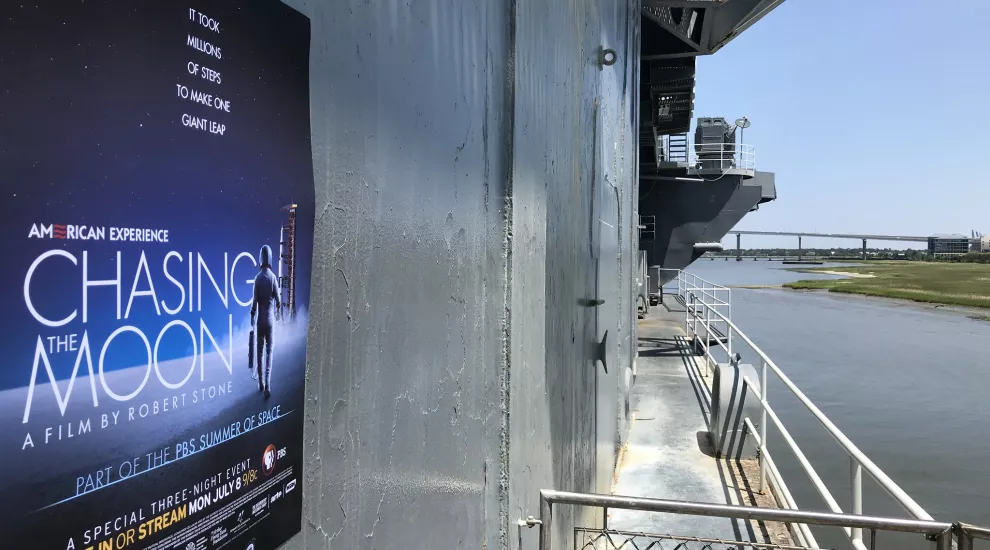 On Saturday, June 1, 2019, SCETV hosted a "Chasing the Moon" screener event at the Patriots Point Naval and Maritime Museum in Mount Pleasant, S.C.  A "Chasing the Moon Family Afternoon" took place aboard the USS Yorktown, the recovery ship of the Apollo 8 space capsule. The National Aeronautics and Space Administration S.C. Space Grant Consortium provided family activities, and a screening of "Chasing the Moon" throughout the day. 
Part of PBS' "American Experience" series, Robert Stone's "Chasing the Moon" traces the space race from its earliest beginnings to the monumental achievement of the first lunar landing in 1969 and beyond. The series premieres Monday-Wednesday, July 8-10 on SCETV.
For more on information on Robert Stone's "Chasing the Moon," visit to.pbs.org/2Yo1O8N.
For South Carolina coverage and events, visit scetv.org/chasingthemoon