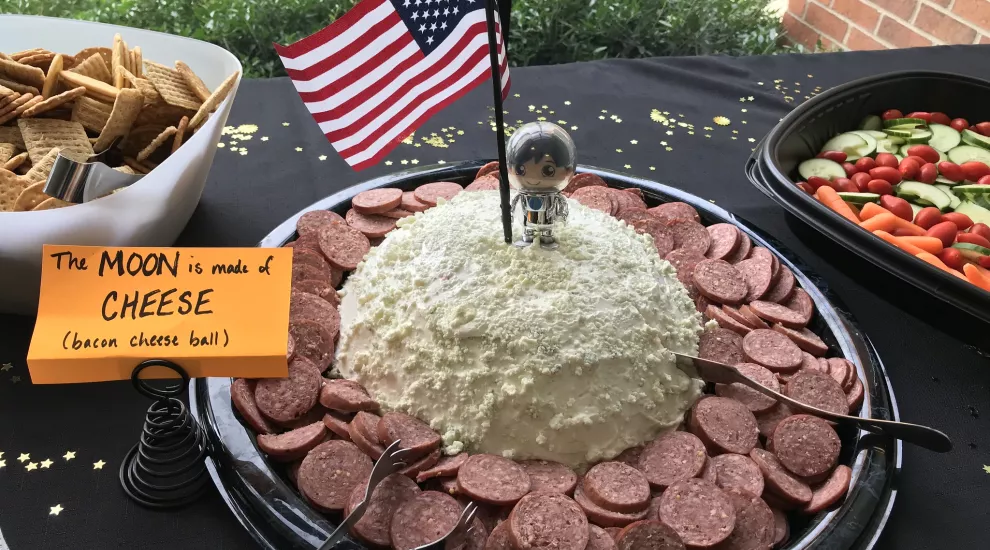 On June 18, SCETV, the ETV Endowment of South Carolina and Aiken Technical College hosted a special screening event to preview PBS' upcoming "Chasing the Moon" documentary. 
We will continue sharing special screening events in July.
Tuesday, July 16 at the Museum of York County in Rock Hill, S.C.; several screenings will be presented throughout the day with public showings in the early afternoon for all museum visitors. Registration will be required for screenings at 3 p.m. and 7 p.m. – both of which will be followed by a talk by Charles Bolden. This event is open to the public with general admission to the museum.  
 
Thursday and Friday, July 25 and 26 at the S.C. State Museum in Columbia, S.C.; on Thursday at 6:30 p.m., ETV Endowment members and invited guests of the SC State Museum will participate in a screener and discussion with Charles Duke. On the following morning, SCETV's Education team is partnering with TRIO and the Girl Scouts of South Carolina to host a similar event for students. Both events are closed to the public.
Part of PBS' "American Experience" series, Robert Stone's "Chasing the Moon" traces the space race from its earliest beginnings to the monumental achievement of the first lunar landing in 1969 and beyond. The series premieres Monday-Wednesday, July 8-10 on SCETV.
For more on information on Robert Stone's "Chasing the Moon," visit to.pbs.org/2Yo1O8N.
For South Carolina coverage and events, visit scetv.org/chasingthemoon