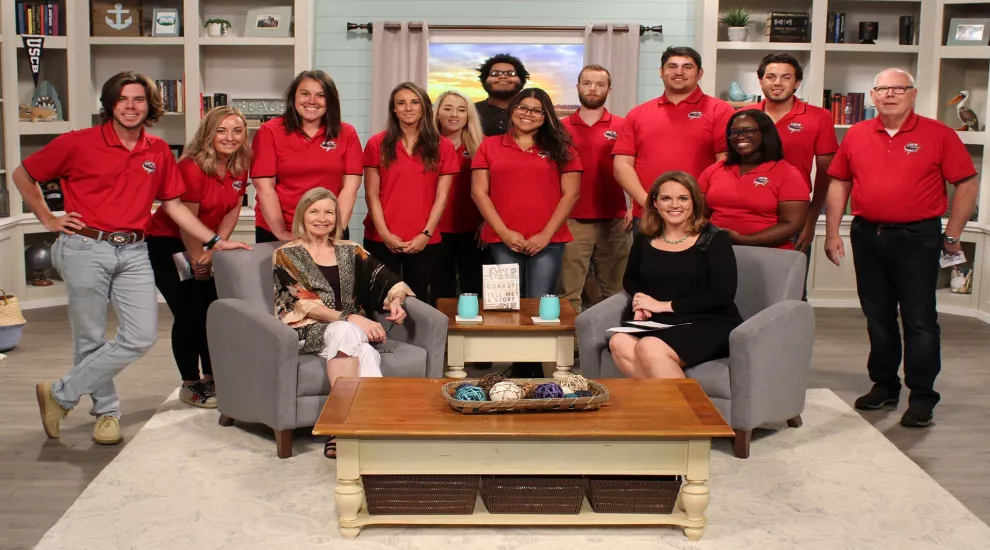 There is a lot of excitement over the second season of By The River and the reasons why are many. First, you'll notice a whole new "look." We have a new set, which has a Lowcountry feel. The quality of the picture will be clearer and we are especially proud of this season's lineup.
We thought the perfect way to kick off the season was to start with Cassandra King Conroy, widow of Pat Conroy. By The River has had a Pat Conroy "theme" all long, simply because nearly every author has mentioned him as their inspiration or writing mentor. This show's content is a prime example that Conroy's legacy still lives.
Cassandra King Conroy gives us an inside look at her upcoming book "Tell Me a Story: My Life with Pat Conroy," which will be available October 29.  According to her own website, Cassandra King Conroy was leading a quiet life as a professor and divorced wife of a preacher and debut novelist when she met Pat Conroy.
In her interview on By The River, she revealed that she was rather embarrassed the next day after meeting Conroy because as a private person she realized she had told him so many personal things on the first encounter. But that's the kind of person he was to a lot of people, she told us. He made people feel so comfortable that they had no reservations about telling all.
Another special moment was hearing about all the fan mail Pat Conroy received on a daily basis. Cassandra King Conroy explained how heartfelt so many of the letters were, about the way Conroy's writing helped readers mend relationships, finally open up about trauma, and much more.
We hope you enjoy being part of this season, as we enjoyed creating it. Be sure to let us know what you think. You can always contact host Holly Jackson at HJackson@scetv.org.   We'll see you By The River.
By The River airs on SCETV Thursdays at 8 p.m.