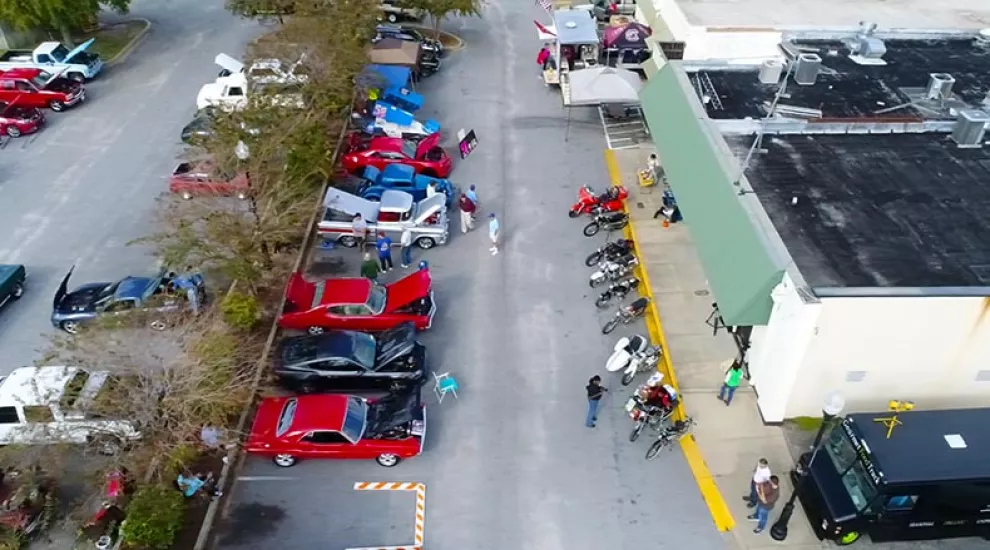 Sumter will be a car lover's heaven Saturday, October 27th, 2018 right around the time of year when the temperature begins to drop from 90 degrees (at least for us here in South Carolina). Sumter Cut Rate Drugstore and Soda Fountain, the second oldest restaurant in the state since 1935, will be hosting their 7th Annual Caffeine and Gasoline Car & Motorcycle Show. The event was created by the owner Todd Touchberry to raise money to benefit the Sumter County Military display. Seven years later Cut Rate continues to successfully raise money through this event and gives the remaining proceeds towards grocery store gift cards for military personnel.
Last year, in 2017, there were 178 car entries. Touchberry reflects that his first year they only had 40 car entries. They have come a long way from that first year. Touchberry remains hopeful for a good turn out this year even when car shows are not doing so well. This confidence does not go without good reason. The "Gamecock City" is often regarded as a military town with the opening of Shaw Air Force Base in 1941 and Touchberry affirms proceeds from the event also go to local veterans. Sumter is home to the Sumter Cruisers club which may help increase the number of participants in the contest also.
Trophies are given to a wide range of awards at the end of the event.  As tradition holds there are specialty awards such as Best Oldsmobile, Oldest Car, and Best Grocery Getter, just to name a few.
This is a free family-friendly event with food trucks and live entertainment by HomeGrown The Band. Pre-Registration is suggested. For more information call Todd Touchberry at 803-983-5430.